Court Strikes Down Drone Registration Requirement
The government won't track your toys after all.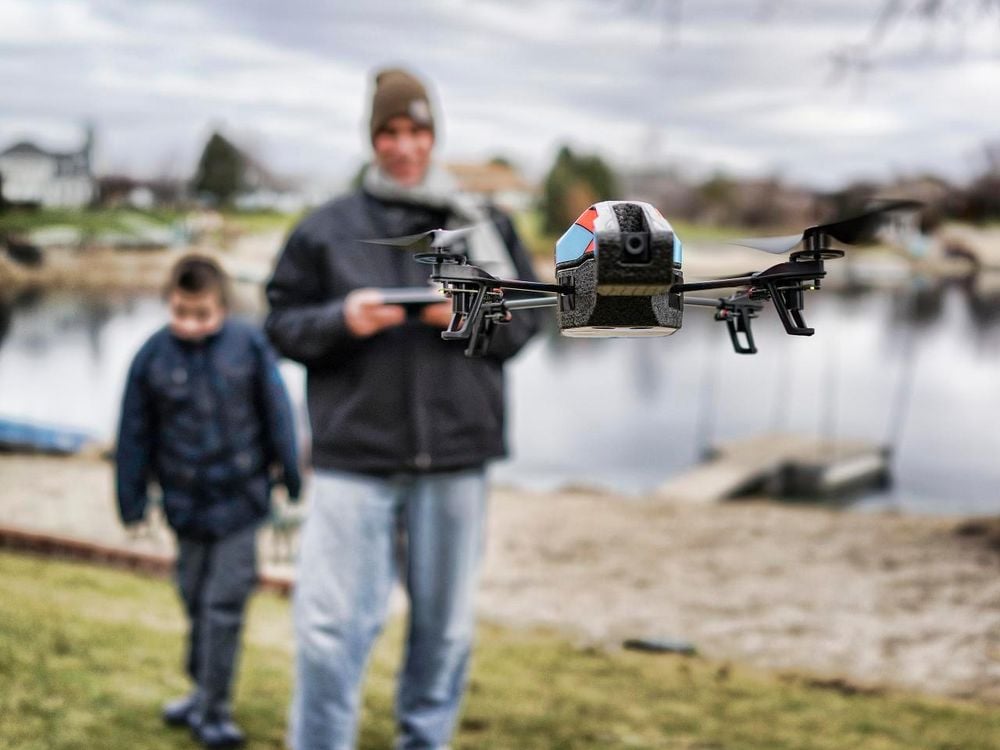 The drone and model aircraft worlds got a shock Friday when a federal court ruled that the FAA's registration system for small unmanned aircraft was illegal as applied to "model" aircraft. In other words, hundreds of thousands of small, enthusiast-flown UAVs, mostly quadcopters, were wrongly forced to be registered. The ruling did not affect any aircraft operated for commercial operations under Section 333 or Part 107, so drones of any size operating for business—Amazon's package delivery drone, say—still have to register.
The suit was filed by John Taylor, a lawyer who builds and flies quadcopters for fun. In his case before the Court of Appeals for the District of Columbia, Taylor's legal team argued that the FAA registration program was violating the FAA Modernization and Reform Act of 2012. In Section 336 of the act, it states that the FAA "may not promulgate any rule or regulation regarding a model aircraft," the definition of which has long been set; therefore, the FAA was wrong in 2015 when it began requiring all UAV aircraft weighing more than 0.55 pounds to be registered.
To facilitate registration, the FAA established an online system so drones could be registered at the time of purchase. And just as it does for a Boeing 747, the FAA collected $5 for each registration. 
The registration requirements were established as a reaction to the explosion of UAV aircraft beginning in 2014. By 2015 privacy concerns about drones spying on unsuspecting people below and fears that a drone would hit a passing airliner were so loud and constant that the FAA felt political pressure to act. And it acted so quickly that many accustomed to the FAA's typically glacial rule-making processes were surprised. 
Taylor's court decision got mixed reactions from the aviation community. The FAA released a statement saying that it was studying its options and that registration was "to ensure that drones are operated in a way that is safe and does not pose security and privacy threats." Surprisingly, industry groups like the Small UAV Coalition and the Association for Unmanned Vehicle Systems International (AUVSI) were not pleased. However, the Academy of Model Aeronautics (AMA) was happy. "It is our belief that a community-based program works better than a federally mandated program to manage the recreational community."
Attorney Jonathan Rupprecht, who represented Taylor, said "the whole registration system is just a joke. They don't tie it to an ID. You can go [online] and come up with a false ID but no one is gonna be able to check it. You either have to do [registrations] right, like you would a firearm...or don't do it. It just looks stupid when you do it half-baked."
Asked what motivated him to file the suit, Taylor replied that the registration system is "just so clearly unlawful. The statute said 'don't do this' and they did this." Taylor says the registration program "struck me as being a feel-good measure that wasn't going to have any real impact on safety."
Taylor and Rupprecht both say that if the FAA wants to improve safety, it needs to come up with a better education plan for new pilots.
When asked if he was ready to be pilloried by an industry that wants more regulation in the name of safety and profits, Taylor, a self-described libertarian, laughs. "The idea that [registration] was going to do anything for safety was a fiction in the first place. So if they say I'm decreasing safety...I'm having no impact on it at all. In fact, I hope I'm increasing safety by refocusing this on doing something that's gonna be effective."