The Fastest Jet Flight in History
Forty years ago, the SR-71 Blackbird set a record that still stands.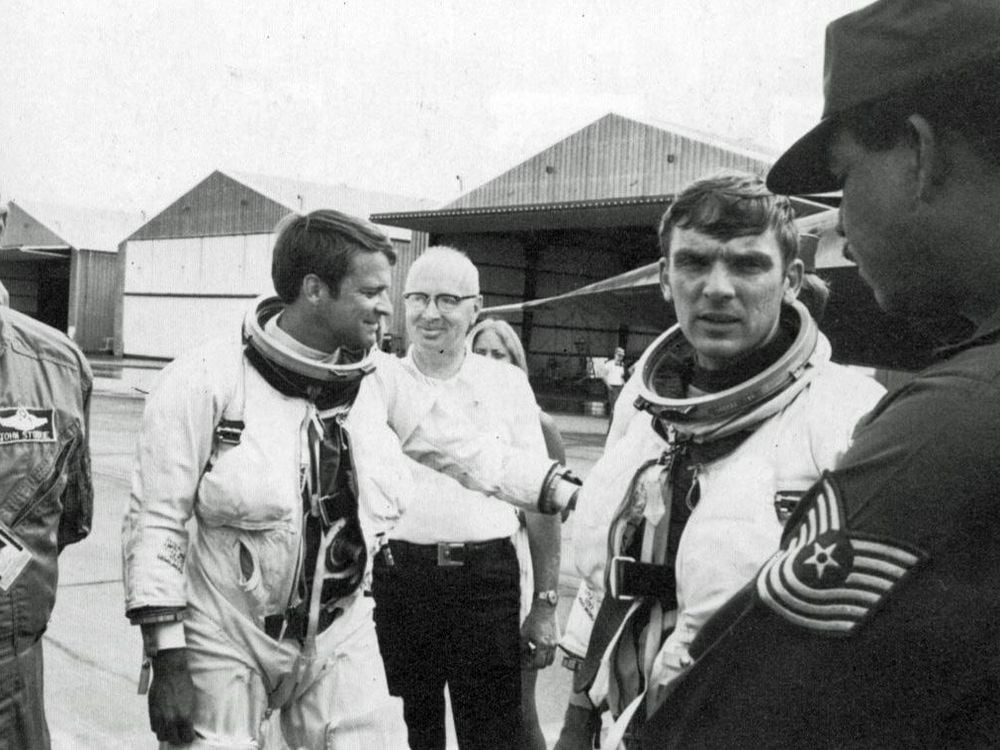 Eldon Joersz wasn't originally interested in flying the SR-71 Blackbird.  He was a fighter pilot—he'd flown the F-105 over Vietnam and Laos—and he knew that the sleek spy plane wasn't about pulling Gs so much as flying high and very fast.
But Joersz applied to pilot the SR-71 anyway, and so it happened that he was in the cockpit on July 28, 1976, when the Blackbird set a world air speed record: 2,193 miles per hour (Mach 3.3) on a straight-line course over Edwards Air Force Base in California. Forty years later, the record still stands—the fastest flight ever for a piloted jet.
Joersz, a retired Air Force Major General, explains in a recent 40th anniversary interview with the Fédération Aéronautique Internationale (the body that keeps official aviation records) how the record was actually set twice.  He and reconnaissance systems officer George Morgan flew the same course at the same speed on July 27, but because there was a cloud cover that day, they couldn't verify the 80,000-foot altitude. So, for the benefit of the FAI observers, they flew the same route again on the 28th, and that's the official date in the record books.
Timed for the 1976 U.S. bicentennial, the Edwards flight was part of a deliberate attempt to capture three speed records, and it was all very methodical and planned, recalls Joersz. The SR-71 normally flew at Mach 3.2, so it wasn't even much of a stretch in terms of speed. "That's where we flew the SR-71 all the time. It wasn't difficult, but it was precise, it demanded your attention and it demanded smoothness," he told the FAI interviewer. "For us at the time, it was just a fun thing to do. It was not Earth-shattering."
The record-setting Blackbird is now on display at the Museum of Aviation at Robins AFB in Georgia.
This Lockheed Martin video gives a little more background on Eldon "Al" Joersz and his historic flight: