A Lot of Explaining to Do
A donation from GE Aviation gives the education program at the National Air and Space Museum a boost.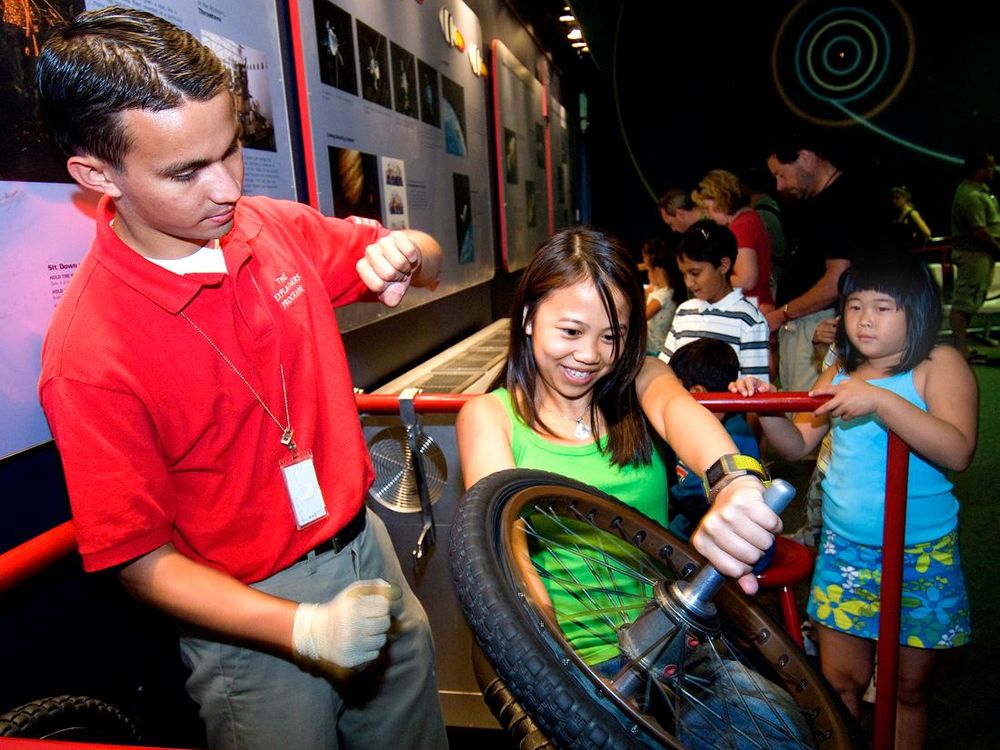 When young visitors enter the National Air and Space Museum, "Explainers"—high school and college students trained to answer their most common questions—are on hand to describe the principles of flight, the study of planets and the universe, and other concepts.
Now, thanks to a $5 million sponsorship from GE Aviation, the Museum will be able to use the tools of distance learning to reach kids who can't visit Washington, D.C. in person.
"I know what it meant for me, as a young student, to visit the National Air and Space Museum," said David Joyce, president and CEO of GE Aviation, at a press briefing yesterday. "It opened my mind to opportunities that I hadn't imagined before, and taught me that everyday people can make incredible contributions. That inspired me for a long time."
How the program works is simple, says Maureen Kerr, director of education at the Museum: Smithsonian experts come to the students virtually, through a pre-recorded video session; the lessons allow students to see the connection between what the scientists are working on and what they're learning in their own classrooms. The Explainers then work with the students in real time, answering their questions and providing further explanation through demonstrations and discussions.
One popular topic is the preservation of the spacesuits in the Museum's collection: Suits that once protected astronauts from the harsh environment of space are deteriorating here on Earth. Plastic and rubber parts are crumbling, while nylon fabric is threatened by mold. The culprits are oxygen, light, and temperature.
But how best to explain chemical reactions to fifth graders?
It can be as simple as having them mix hydrogen peroxide and dish soap with a little bit of yeast: The resulting "foam volcano" helps students understand how chemicals react to each other, then to apply that general concept to other situations. 
It's not just elementary students who benefit from the collaboration. Rebecca Ljungren, who's pursuing a Master's degree, has been an Explainer for almost four years. "Before I started this job, I wanted to be an archaeologist," she said. "Now I'm in graduate school studying museum education. This program has changed a lot of lives. It's an amazing experience."