Even Neil Armstrong Gets a Kickstarter Campaign
Smithsonian's first crowdsourcing project will help digitize the famous Apollo 11 spacesuit.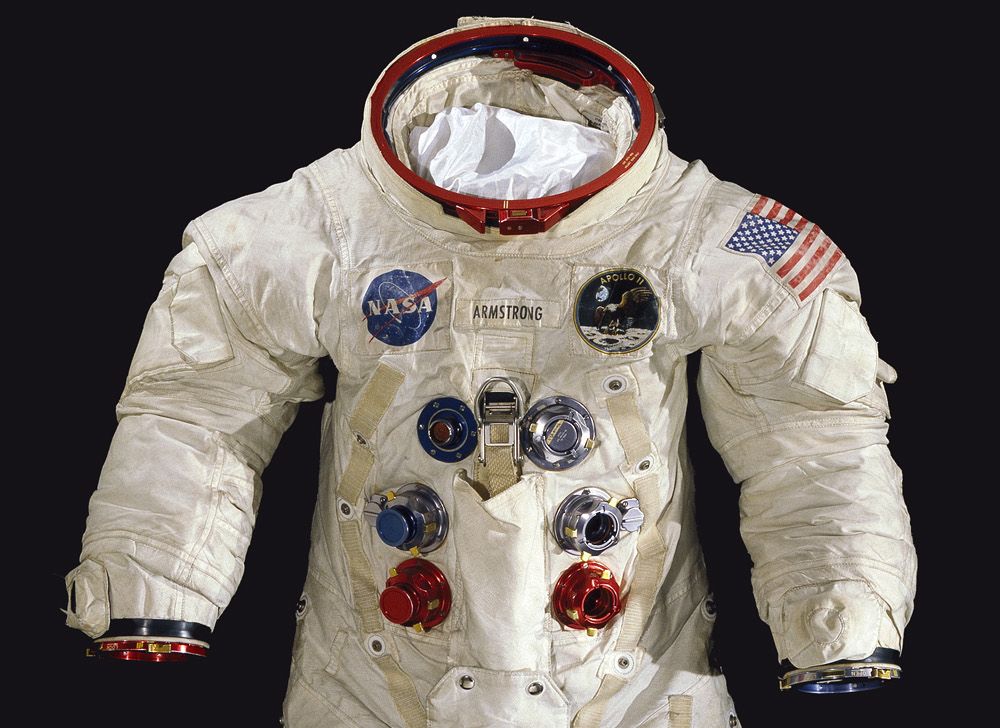 The National Air and Space Museum announced today that it has launched a fundraiser with a goal of $500,000 to conserve, digitize, and display the spacesuit Neil Armstrong wore when he first set foot on the moon during Apollo 11. The project is the first in a new partnership between the Smithsonian Institution and Kickstarter, the popular crowdfunding platform. 
Conservation for the suit, which is currently in storage, will include consulting with experts on the suit's materials and assembly, thereby enabling its long-term preservation while on permanent display in a specially made, climate-controlled case. The suit will be 3D-scanned, and certain parts will be subjected to X-ray or CT scans. This data will be online and available to the public; in fact, anyone with access to a 3D printer will be able to make their own Armstrong suit. Once the conservation and digitization are complete, the suit will go on temporary display in July 2019 to celebrate the 50th anniversary of the Apollo 11 moon landing, and finally on permanent display in the Museum's "Destination Moon" gallery, scheduled to open in 2020.
Donors to the campaign are eligible for one of a variety of rewards, including posters and mission patches, behind-the-scenes updates throughout the conservation process, or even an opportunity to meet an astronaut. You can follow along with the campaign on social media at #RebootTheSuit.