Earthrise, Reprised
Artists celebrate the 50th anniversary of the planet's most famous portrait.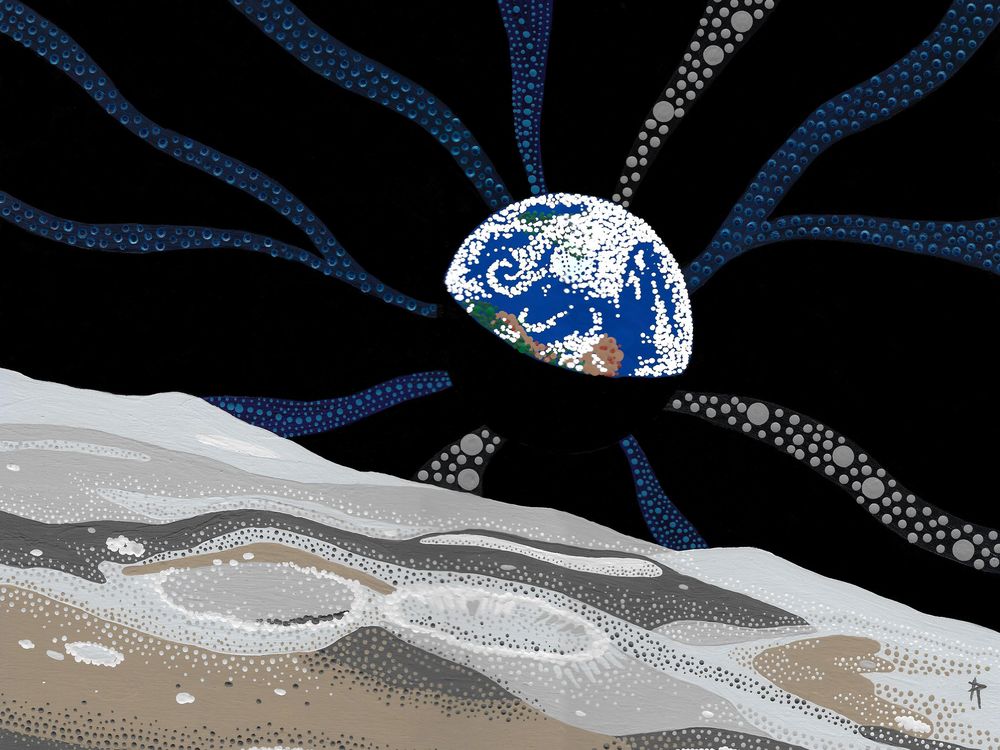 Former Astronaut Nicole Stott, who in 2009 became the first to paint a watercolor in space, recently reminded her artist friend Simon Kregar that this month is the 50th anniversary of "Earthrise," the famous photograph of Earth suspended above the moon's horizon, which was taken during the Apollo 8 mission by astronaut Bill Anders. Kregar got an idea. He emailed his fellow artists in the International Association of Astronomical Artists, Earth's only artist's guild devoted to space, suggesting that members commemorate the historic moment. The works you see in this gallery were part of the response. Founded in 1982, the IAAA today has 170 members in 43 countries and is currently participating in an exhibit at Space Center Houston marking NASA's 60th anniversary, "Sixty Years of NASA Art." The show is on view through January 7, 2019.
The Inspiration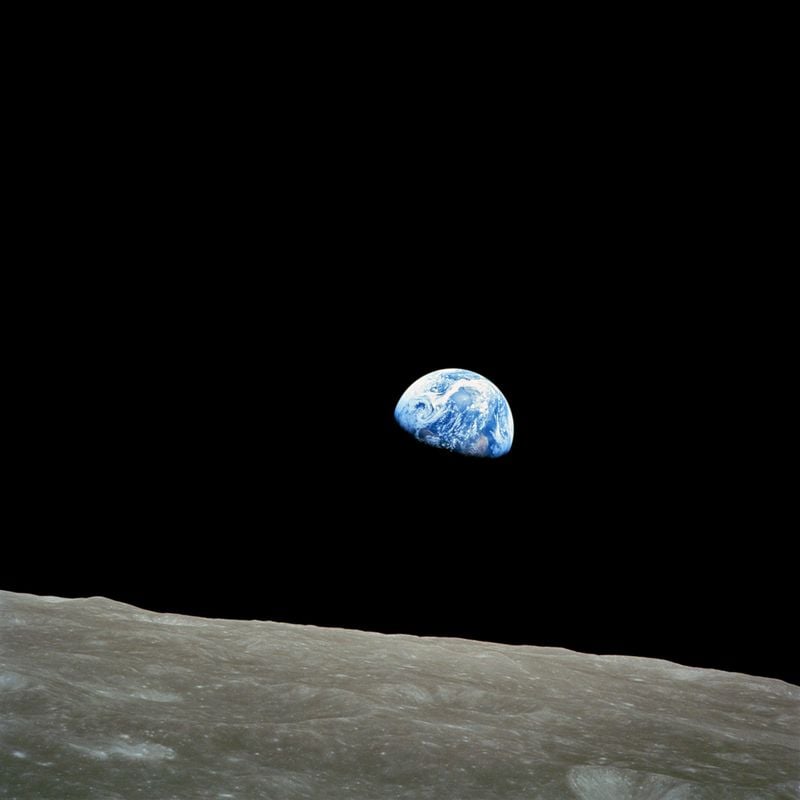 The original "Earthrise" photo was taken by Bill Anders during the Apollo 8 mission.
"Home II" by Mark Pestana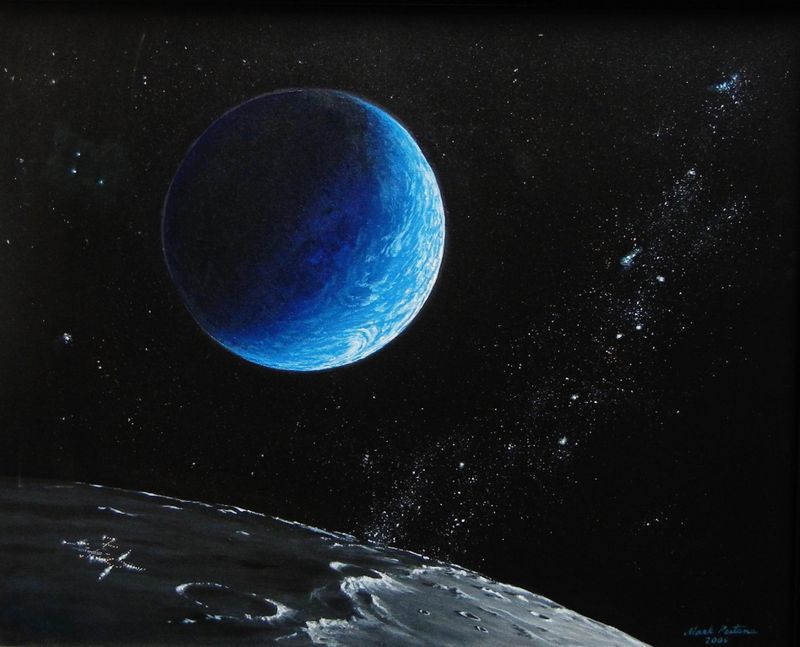 Notice the cluster of lights on the lunar surface at the lower left of Mark Pestana's "Home II" (24 by 30 inches, oil on canvas). Those intriguing lights are what, at Apollo 8's altitude, astronauts could see of what Pestana imagines: "an ice mining base, near the moon's north pole, producing water, oxygen, and hydrogen for customers preparing for travel through our solar system. The residents of these frontier outposts will regard Earth as their ancestral home."
"Apollo 8" by Doug Forrest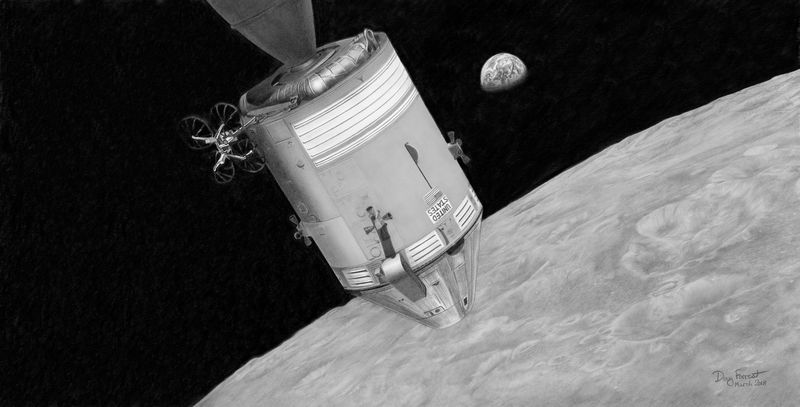 With "Apollo 8" (graphite on paper), Doug Forrest wanted to capture the exact moment when, as the Apollo 8 capsule rolled on its long axis, the home planet appeared in the spacecraft window. Forrest is amused by the hubbub he heard in the recording of the astronauts during the few moments the Earth was visible. "There was a massive scramble," he says. "Anders was calling for color film, and Lovell was trying to find it."
"Luna Victoria" by Robin Hart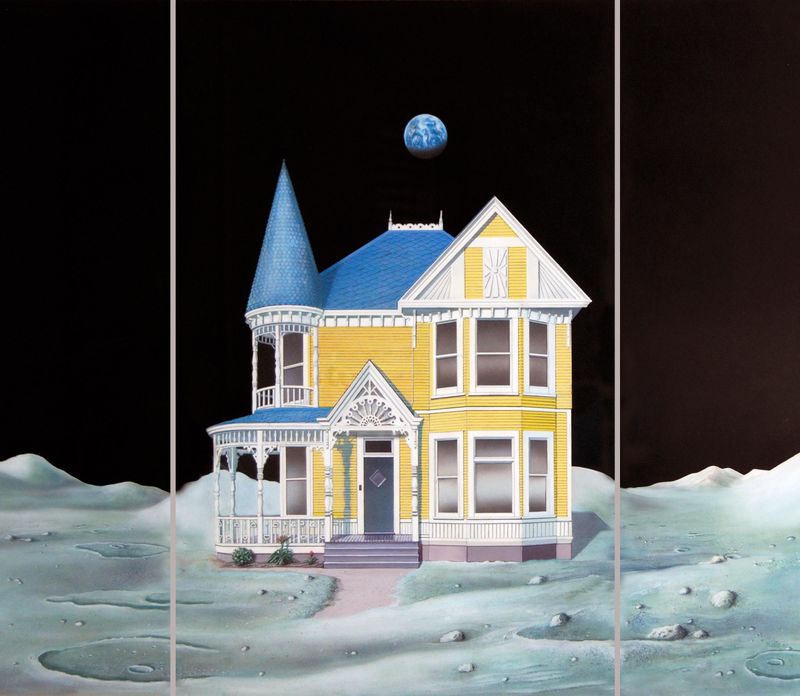 What fascinated Robin Hart about Apollo missions was "the contrast between the lifeless sphere of the moon and our Earth, which was so full of life." With "Luna Victoria," a 34- by 32-inch triptych painted and airbrushed with gouache and acrylic, she expressed the "human presence" she believed the astronauts carried with them to an alien world.
"Earth and Moon from Orbit" by Mark Garlick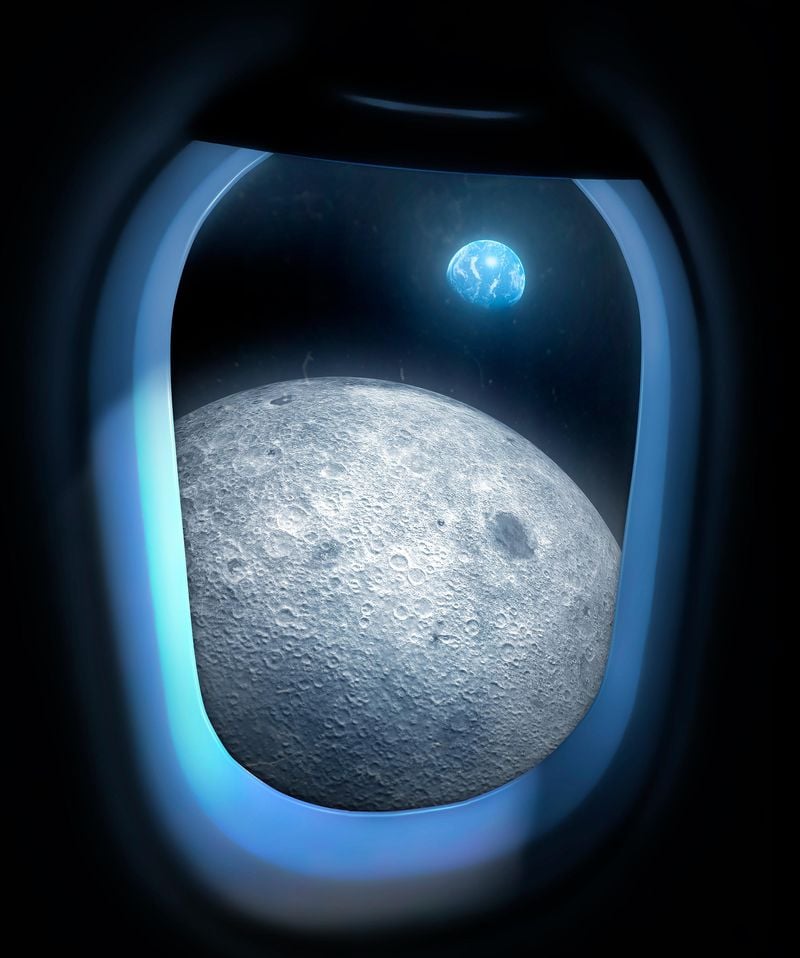 What if the moon and Earth appeared in the window not of a spacecraft but of an airliner? Does Mark Garlick prophesy an airline that will fly in space, or is this all a dream? "I got the idea spontaneously from just seeing an image of an airplane window. I'm a bit weird like that!" says Garlick, a computer animator with a Ph.D. in astrophysics based in Hove, England. He created "Earth and Moon from Orbit" in 3ds Max and Photoshop.