Drone vs. Laser
Guess who wins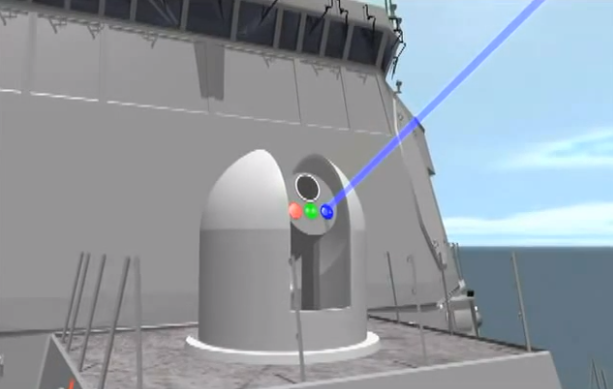 The U.S. Navy says it's making better-than-expected progress on developing ship-borne lasers that can shoot down a UAV in flight — so much so that the service has accelerated plans to deploy a solid-state laser on a ship (the USS Ponce) at sea next year.
The reason isn't hard to understand. "Our conservative data tells us a shot of directed energy costs under $1," said Chief of Naval Research Rear Adm. Matthew Klunder in a press release. "Compare that to the hundreds of thousands of dollars it costs to fire a missile, and you can begin to see the merits of this capability."
The video shows (from both points of view, and in animation) what happens when a solid-state laser takes aim at a remotely piloted target vehicle, during a test conducted in the waters off San Diego last year.