Cosmonauts Shoot First 360 Video of a Spacewalk
Worth watching, but there's better stuff to come.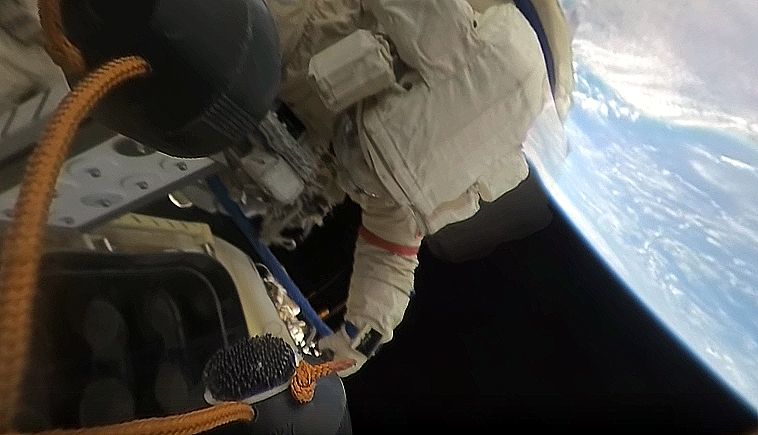 Russian cosmonauts have shot the first 360 video of a spacewalk, a true milestone in VR location photography.
I just wish I could be more excited about it.
The newly released video, part of a series produced in cooperation with Russia Today, shows Fyodor Yurchikhin and Sergey Ryazansky on a spacewalk last August, working outside the space station, releasing handheld satellites (kinda fun to watch), and floating above the blue, curving Earth, which we, unlike the spacewalkers, can watch spinning below to our heart's content. It's all great.
However…and sorry if this sounds ungrateful…the resolution isn't very good, even if you watch, as I did, in mid-level VR headsets (both Gear VR and Google Daydream). It certainly pales in comparison to regular (non-360) ultra-HD spacewalk videos, which we've seen (although not often) for a few years now. And unfortunately, the low resolution works against the all-important sense of immersion, that feeling of being there.
So I say thanks, I'm glad they did it, and everyone should check out the video. But I'm looking forward to the even better stuff to come.
More Space VR