Let's Make Chocolate in Space!
Candy lovers aim for new heights.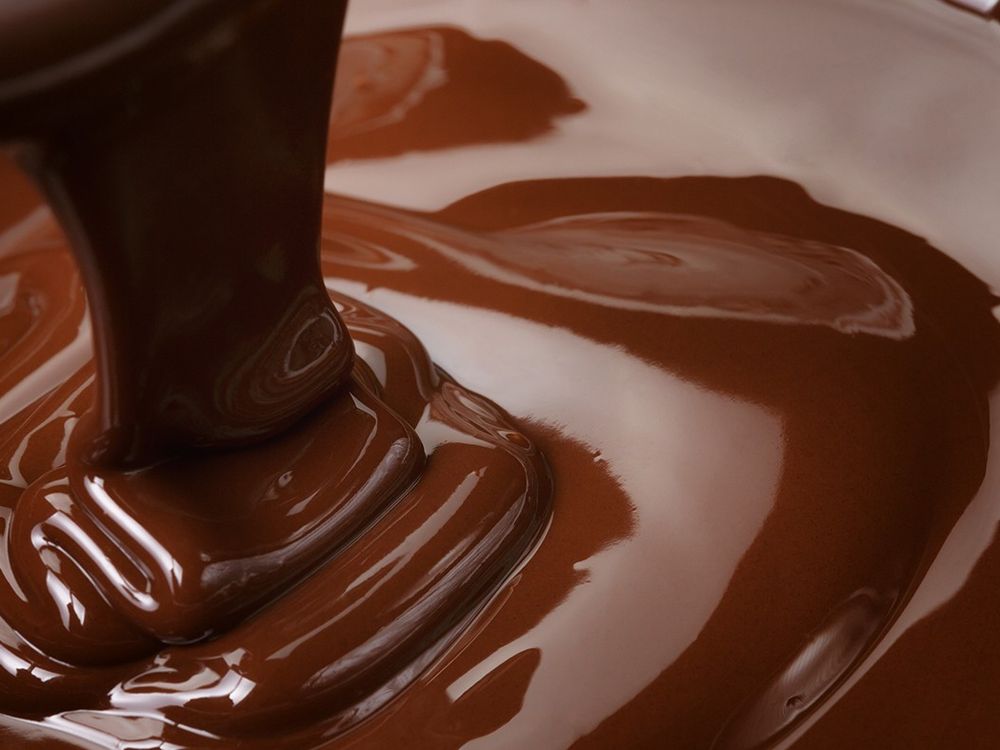 Chocoholics and space advocates Allie Hannigan and Valerie Casasanto have a sweet dream—the desire to see finely mixed chocolate created on the International Space Station.
In orbit, there's no sedimentation because gravity doesn't drag down the denser ingredients in a mixture. That means the crystal structure of chocolate might get larger—and might taste better—if it's made in space. Canadian TV viewers have long wondered, "How do you get the caramel inside a Caramilk bar?" In space, the chocolate surrounding the caramel would be a flawless sphere—a perfect 360-degree ball of goodness, according to the two women.
"I love chocolate; it's one of the four major food groups for me," joked Casasanto, whose day job includes public outreach for NASA's Ice, Cloud, and Land Elevation Satellite-2 (ICESat-2) mission being prepared for launch in 2018. "When Allie came to me with this idea, I thought, 'Wow. This is awesome.' There's science involved, it's in microgravity, there's art as well and education—you can do things with students and get them interested."
Hannigan, a longtime consultant for the space industry, thinks that candy-making in orbit could be a way to make "space commercialization real for people," since so much of the public loves chocolate. But any such project would first have to prove itself during simulated microgravity flights, and would need to meet strict NASA safety standards before getting a spot on the space station.
The team's current focus is figuring out how to use chocolate to advance food science in space. An abstract they submitted to this year's International Astronautical Conference in Australia noted that most food science involves replicating recipes already made on Earth. Their hope is to begin food production in orbit by starting with a product almost everyone loves.
Initial runs on zero-g airplanes would test the basics of crystallization, melting and solidification. A device—already flight-approved by BioSpace Experiments Inc.—would control the temperature of a very small amount of chocolate inside a closed container. Unfortunately, there wouldn't be enough for scientists to do a taste test.
"These first steps, testing the melting points and crystallization of chocolate with varying concentrations of milk fat for optimal results, will inform future development of larger samples of space-made chocolates," the team wrote in their IAC paper.
Hannigan and Casasanto hope to raise money for their idea—perhaps from crowdfunding, or even better from an interested chocolate manufacturer. Then they would fly experiments on a suborbital launch or microgravity airplane no earlier than next year.
If it flies, the project would be a major step in the rich history of chocolate in space. First cosmonaut Yuri Gagarin, carried a squeezable tube full of chocolate sauce. Chocolate puddings and brownies were available during the NASA Apollo missions of the 1960s and 1970s. By the shuttle program, the chocolate selection exploded.
Most astronauts today request M&Ms. They're portable, they're durable and they're a lot of fun to eat in microgravity—that is, as long as they don't get lost in the hidden recesses of the space station.