Chinese Astronauts Land on the Same Day That ISS Astronauts Launch
Soyuz up, Shenzhou down.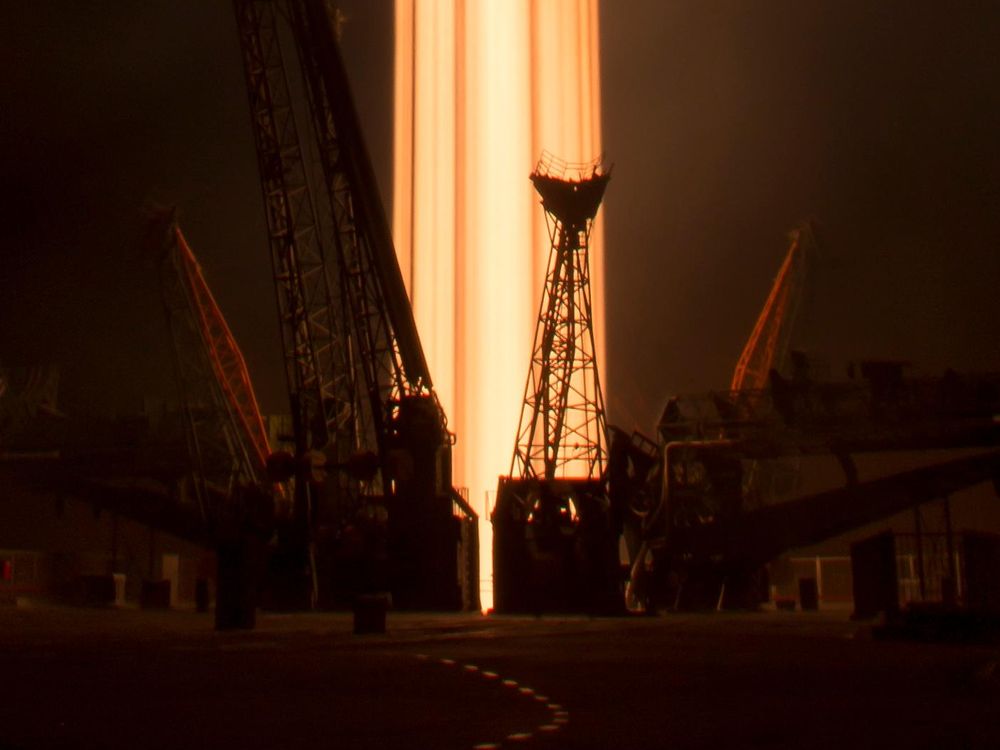 The population count in Earth orbit went up by one yesterday.
Three astronauts—Peggy Whitson of NASA, Oleg Novitzkiy of the Russian space agency Roscosmos, and Thomas Pesquet of France—blasted off from the Baikonur cosmodrome onboard their Soyuz MS-03 vehicle, which will dock with the International Space Station on Saturday afternoon.
The crew for this 50th space station expedition includes two veterans and one rookie. At 38, Pesquet is the European Space Agency's youngest astronaut. He was an aerospace engineer before switching careers to become a pilot for Air France, making him the second former airline pilot to reach space just this year.
Whitson, who has already done two tours on the space station, originally was expected to break the total-days-in-space record for a U.S. astronaut on this mission, but due to a late change in the Soyuz schedule, will likely fall a few days short of Jeff Williams' record. The first female Chief Astronaut at NASA, she also is the oldest woman to launch into space. At a pre-flight news conference last summer she joked, "Before I die we need to be living on Mars…and I might not live that long, so they better get with it!"
On the same day, the two-man crew of Shenzhou 11 returned to Earth after a month in space, during which they inaugurated the new Tiangong-2 space lab, and Commander Jing Haipeng became China's most experienced space traveler, with three flights to orbit. You can read the crew's multi-part space diary here: