China Prepares for First Astronaut Flight in Three Years
Tiangong-2 marks another step toward a long-term space station.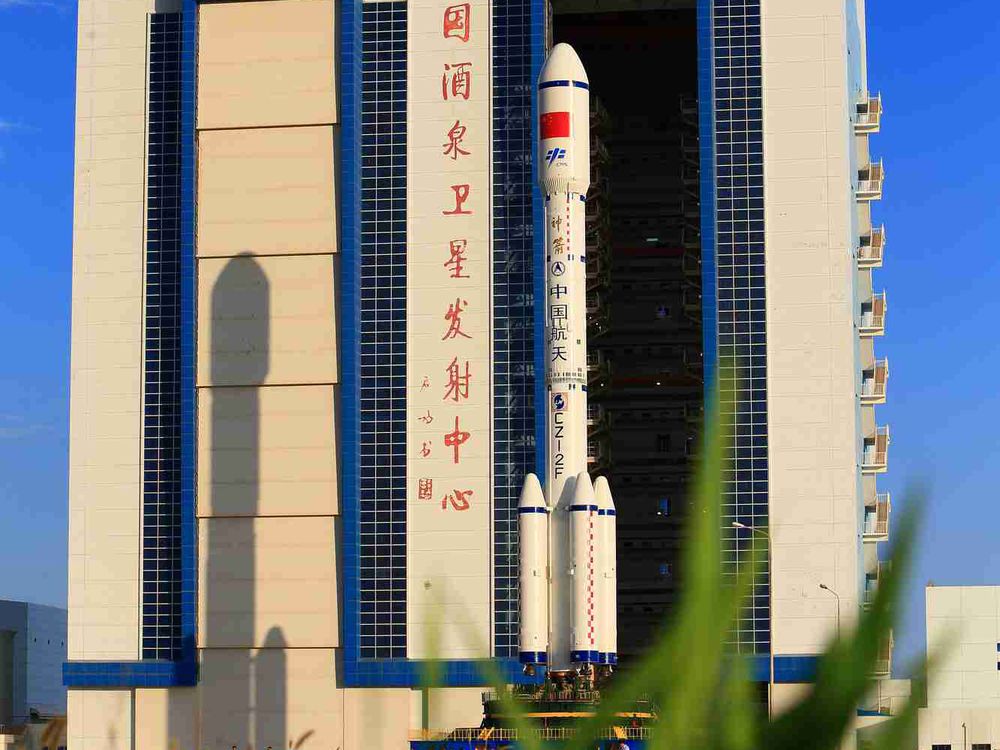 Tomorrow morning at 10:04 U.S. Eastern time (10:04 p.m. in Beijing), China's astronaut program is set to pick up where it left off three years ago, as the Tiangong-2 spacelab launches from the Jiuquan center in the Gobi desert.  If all goes according to plan, two astronauts—as yet unnamed—will dock their Shenzhou-11 capsule to the orbiting lab next month, marking China's first human spaceflight since abandoning the first Tiangong lab in June 2013.
The new crew will live and work in orbit for 30 days, twice as long as the last crew did, as China expands its operational capability in space. Tiangong-2 is nearly identical to the first lab, which had enough supplies for three people, but this time the program is trading crew size for duration—two people will live onboard for longer. A new cargo ship called Tianzhou will dock with the spacelab early next year, to test on-orbit refueling.
The Tiangong-2 astronauts will be busy with 14 experiments during their month in orbit. Payloads include an atomic clock, a microwave altimeter for ocean surface measurements, a gamma ray burst experiment in cooperation with Swiss and Polish scientists, and a free-flying cubesat called Banxing, which will be able to take pictures of the Tiangong-2 and Shenzhou vehicle in orbit.
All of this is prelude to China's long-term space station, which is now planned to be operational around 2022, with launch of the first "core module" in 2018.  Smaller than the International Space Station, it will consist of three modules, and will be powered by solar arrays. Plans call for a three-person crew, although it will be able to accommodate six people during crew rotations. The station is designed to last 10 years, and will orbit at an altitude similar to that of the ISS, but at latitudes no higher than 43 degrees, compared to 52 degrees for the ISS.
China hopes that U.N. member states, particularly developing countries, will sign up to make use of its new space station.
China Central TV will broadcast Thursday's launch live. The network has been covering launch preparations in reports like this one: