Catch-22 At Fifty
Writer Joseph Heller drew on his own wartime experience for his 1961 masterpiece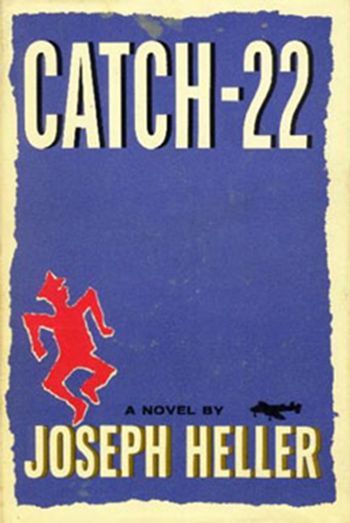 Fifty years ago today, Simon & Schuster published Joseph Heller's masterpiece, Catch-22. The novel follows the exploits of Yossarian, a B-25 bombardier during World War 2 — just as the author was with the 340th Bombardment Group, 488th Bomb Squadron.
In a new biography titled Just One Catch, Tracy Daugherty writes that during Heller's training in Victorville, California, he learned that "The bombardier was always the hero or the goat. The success or failure of each mission depended on his timing and accuracy. He also learned that the average life expectancy of a bombardier in heavy combat was three minutes."
Since bombardiers were occasionally asked to navigate, Heller had to practice that skill as well—something he never mastered. Daugherty writes: "Once, he lost Georgia. Another time, electrical storms interfered with his radio compass. He didn't know where he was. He pointed to the bank of a river below and told his pilot to turn left—he was sure he'd find a familiar landmark on the river's opposite bank: a small farm, automobile headlights on a backcountry road. It turned out that the river he'd spotted was really the shore of the Atlantic, and he had pointed his crew toward Africa. Clouds yawed ahead. Finally, the pilot took over, patching together various radio signals to get them back to base with just enough fuel to land."
Heller would fly 60 missions before shipping home in January 1945.