A Career Built on Flying Models
RJ Gritter of Aurora Flight Sciences explains why he loves his job.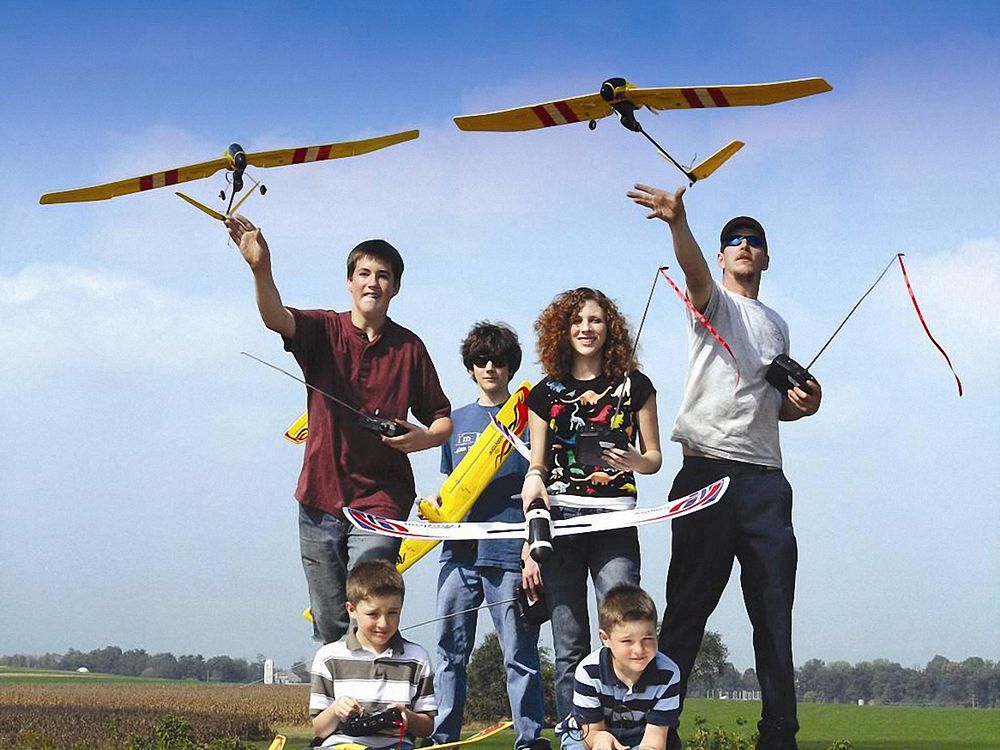 The Job: Gritter's first job with Aurora Flight Sciences was building a small-scale model to prove the concept of the XV-24 Lightning Strike, winner of a Defense Advanced Research Projects Agency competition for a super high-performance, short-takeoff-and-landing aircraft. He also performs aerobatic routines at airshows in full-scale airplanes.
How did flying radio-controlled (RC) airplanes prepare you for your job? Being around model airplanes exposed me to all the technology—the components, the electronics. That was hugely beneficial in school because the senior capstone project at North Carolina State University, where I received a bachelor's degree in aerospace engineering, is to design and build a radio-controlled airplane for a specific mission. And I had done all of that. So I took the knowledge that I gained in classes for aerodynamic analysis and the engineering behind it, but I already knew all about how to build the airplane and set everything up to make it work.
Tell us about the Lightning Strike: Our design was this interesting tilt-wing canard airplane with electric ducted fans embedded in the wings and canards. It's designed for very high-efficiency hover, and to cruise at 400 knots, well outside what you could do with a helicopter. It was a radical configuration, and to prove that it was possible, we built a subscale airplane with a 10-foot wingspan.
Do you still fly RC models? I instruct at Camp AMA, a week-long summer camp for kids 12 to 19, held at the Academy of Model Aeronautics headquarters. We get kids of all ages, and all skill levels—from those that are still learning to fly the basics and are still using the "buddy box" that lets the instructor take control, through people who compete. It's very rewarding—probably my favorite week of the year.
What led you to Aurora? I was planning to go for a master's degree, but a past president of the AMA had worked with Aurora president John Langford. He said to Langford one day, "We've got this bright kid who does this camp thing. You should talk to him." And so, not even looking for a job, I went in for an interview, and really liked it, and decided to do this instead of grad school. And it couldn't have worked out better. For our senior project, we had built a vertical-takeoff-and-landing airplane, and I wanted to stay and develop the software to make it fly itself. So I just went and did it in the real world.
What's the best part of the job? I get to touch every part of the project: the aerodynamic analysis, the software, the flight controls. I get to work on hardware and build the airplanes. Then I get to take it to the field and test it.
Another great thing is that being a smaller company, we rapidly prototype things. We'll go from an idea to a flying airplane in a year or two. And that's super exciting.
******************
Get Out to the Flying Field!
The Academy of Model Aeronautics (AMA) has pretty much removed any reason you may have for not trying model flying. Have you had trouble finding a place to fly? With more than 3,000 flying fields across the country, there's almost certain to be a field or a club nearby. Are the models and controllers too expensive? (A typical set is about $300.) For beginners who aren't sure they want to make the investment, there's the AMA Introductory Pilot Program. Most clubs have training aircraft and pilot instructors who will show you how to fly for free.
What if you're more interested in operating drones than in flying the radio-controlled helicopters, warbirds, raceplanes, aerobats, and other aircraft club members fly? Caleb Heyen from Great Mills, Maryland was. He also likes competition. So when he was a high school junior, he got a team together to compete in the UAS4STEM program. One of thousands of events sanctioned by the AMA, UAS4STEM offers an online ground school and a quadcopter kit with assembly instructions, on-board camera, and hand-held video monitor and transmitter. The registration fee is steep—$1,995—but the AMA lists on its website links to organizations providing grants, and many teams hold fundraisers to support their entries. (For returning teams, the fee is $795.) After winning a regional competition, Heyen's team placed second in the national contest, where contestants used their drones to find targets and bomb them with water balloons. The teams designed their own drop mechanisms. "It required teamwork and communication," says Heyen, who today is a member of an Army unit devoted to geospatial intelligence.
For more information, visit modelaircraft.org and go out to a flying field on National Model Aviation Day, August 17.