But Will it Fly?
Red Bull expands its wacky Flugtag competition to five cities this year.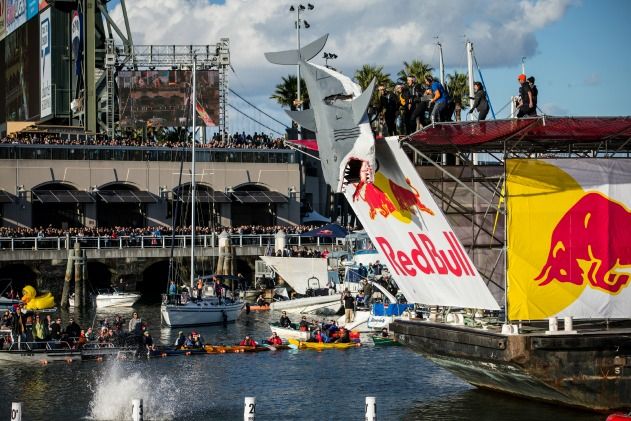 A chicken, a shark, and a Nyan cat are among the many homemade "aircraft" that have tried to fly into first place at Red Bull's annual Flugtag competition. Known for embracing all kinds of stunt flying, the event started in 1992 in Vienna, Austria, and came to the U.S. in 2002, when spectators watched teams push their crazy contraptions off the Embarcadero Pier in San Francisco.
This year, for the first time, the Flugtag competition will be held on the same day in five cities across the U.S.: Long Beach, California; Dallas/Ft. Worth, Texas; Chicago, Illinois; Miami, Florida; and Washington, D.C. The teams come from all over the country with wacky "flying machines" (they're actually all unpowered gliders) made to the event's specifications (maximum 28 foot wingspan and 400 pounds, including pilot).
At the event, team members shove their craft, with one brave or slightly crazy pilot, off a 30-foot deck, competing for awards for longest distance, creativity of the craft, and showmanship. (Head to the Flugtag website for a blooper reel.) Winning teams rarely glide more than 100 feet, but the record -- 229 feet -- is held by a team that won in Germany in 2012.
In this photo from the 2012 San Francisco competition, the Nine Amigos team tried to bring terror to the skies, but the sea called their shark home pretty quickly.
Enjoy a gallery of more Flugtag entries below, then plan to see them in person on September 21.
Macho Cheese Craft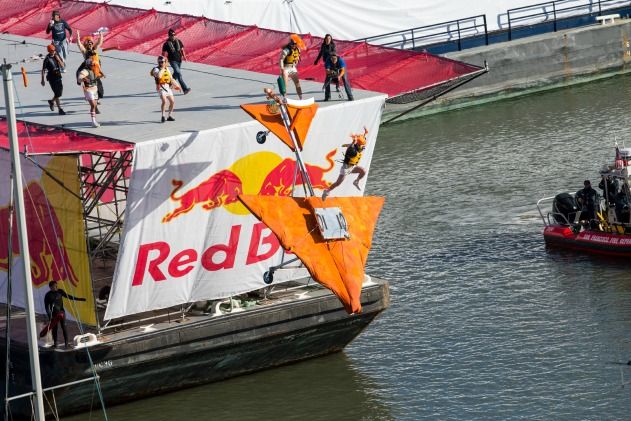 The ejecting pilot does more flying than his Macho Cheese tortilla chip craft in the 2012 San Francisco competition.
Bird Craft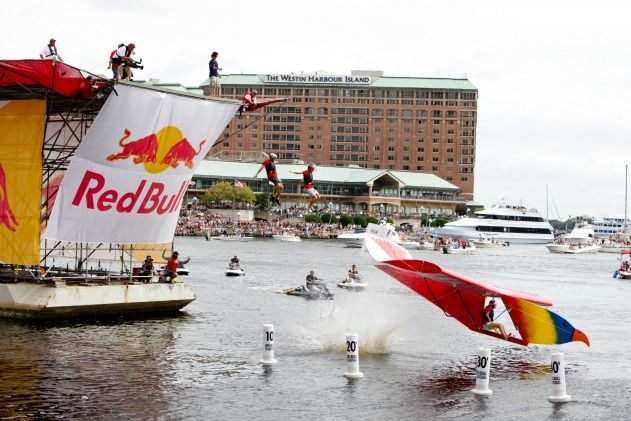 Two teammates follow their bird into the water in the 2011 Tampa competition.
Chicken Craft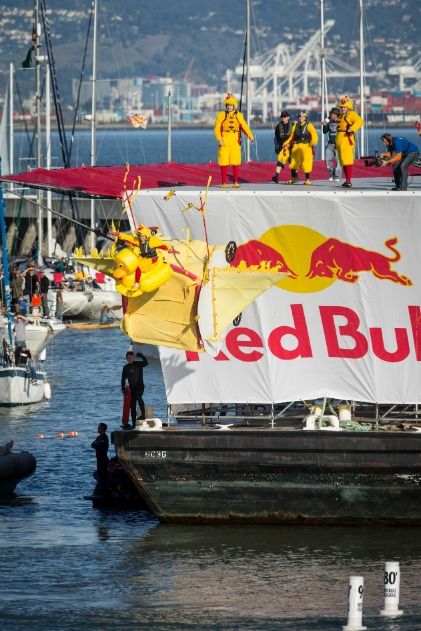 It's not clear if the 2012 San Francisco team "The Age Old Question" found the answer, as their chicken craft took a plunge into the bay.
Pterodactyl Craft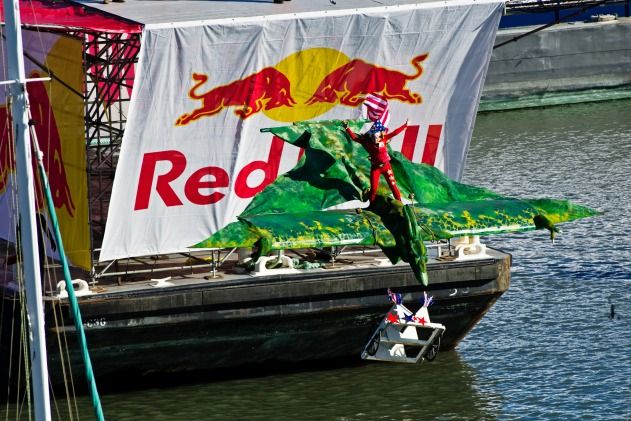 The pterodactyl entered by Pthe Ptechshop Pteronauts takes a quick nosedive in the 2012 San Francisco competition.
Nyan Cat Craft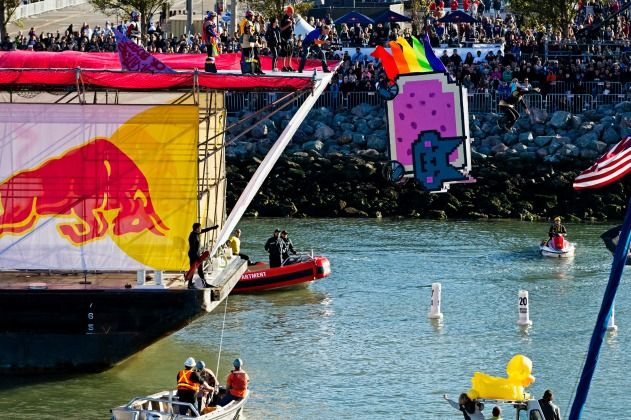 The Nyan Cat craft, in San Francisco's 2012 competition, does not live up to its infinitely-flying internet meme.
Henry the Flying Yoshi Craft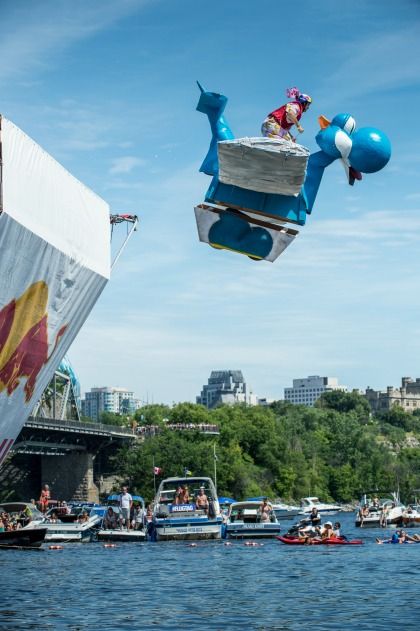 Henry the Flying Yoshi (the dinosaur from Super Mario Brothers) gets a good start off the deck in the July 2013 Ottawa competition.
Beaver Craft
The pilot of The Amik—meaning "the beaver"—hangs on as his craft hits the water tail first in the July 2013 Ottawa competition. The team chose the beaver and the Algonquin name as a nod to their Canadian heritage.