The Bugatti Racer Finally Takes Flight
Almost 80 years after it was designed, the sleek 100p gets airborne.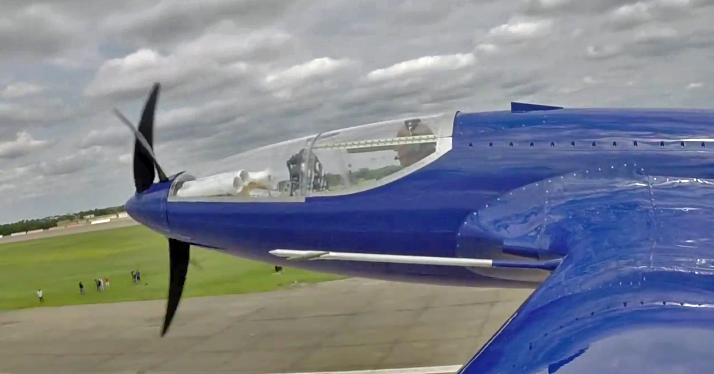 We wrote last year about Scotty Wilson's quest to build himself a replica of a Bugatti 100p racer and fly it.  On Wednesday the dream came true.
It may not have been the prettiest landing, as Wilson reported on the project's Facebook page:
I reduced power for landing but the airplane floated much more than we anticipated. I landed further down the runway than planned but with sufficient distance to stop the plane. Unfortunately, I lost the right brake and the airplane departed the left side of the runway at slow speed. Due to heavy rains the night before, the ground was soft and the airplane tipped upward on its nose, damaging the spinner and both props.
Still, after more than six years of work, Wilson's mood was mostly exhilaration. "The relevant news is we successfully flew the Bugatti 100P for the first time," he wrote. "The plane flew beautifully."