Bon Voyage, Soyuz TMA-02M
"How do you feel now that Americans will have to rely on the Russians to get to orbit?"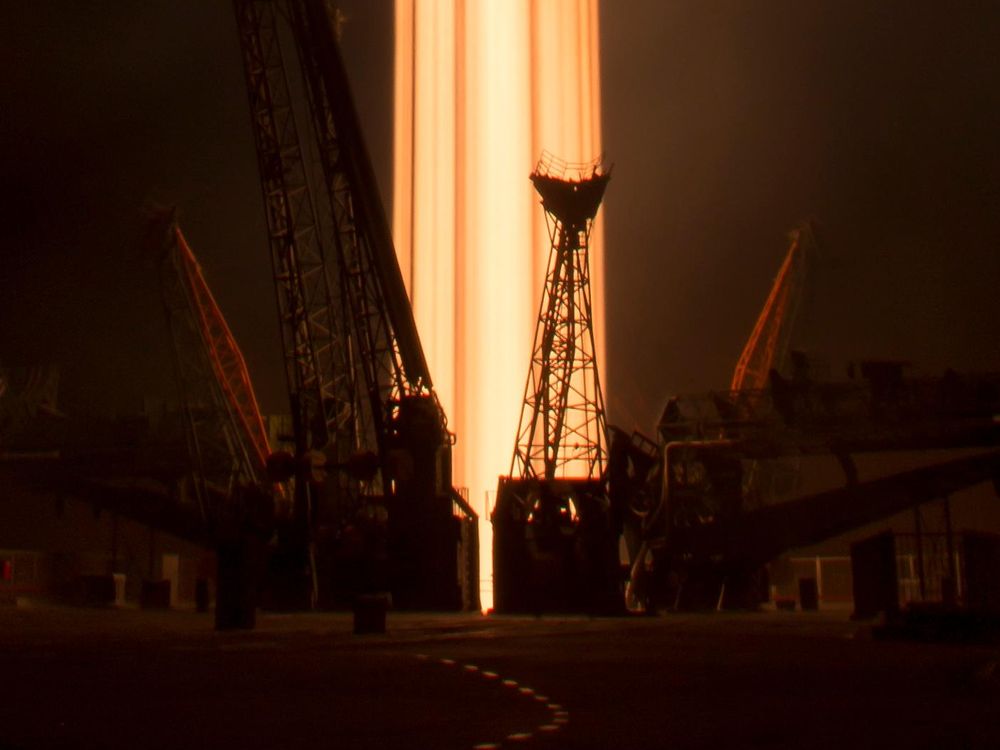 Not a day goes by without some TV news reporter asking an astronaut or NASA official, "How do you feel now that Americans will have to rely on the Russians to get to orbit?"
Folks, we've been doing that for 16 years.
Tomorrow the Soyuz TMA-02M is scheduled to blast off from Kazakhstan, bound for the International Space Station with three members of the Expedition 28 crew onboard: Mike Fossum of NASA, Satoshi Furukawa from the Japanese space agency, and second-generation Soviet cosmonaut Sergei Volkov (his father, Alexander Volkov, lived on the Salyut 7 and Mir space stations).
Here's video of the Soyuz rollout to the pad yesterday:
Speaking of the Soyuz, Italian astronaut Paolo Nespoli, who just returned to Earth after more than five months on the station, recently offered this vivid description of a Soyuz re-entry and landing.