Medical Supply Drones Pass a Critical Test
Aerial deliveries of blood and other life-saving cargo could be a reality within a few years.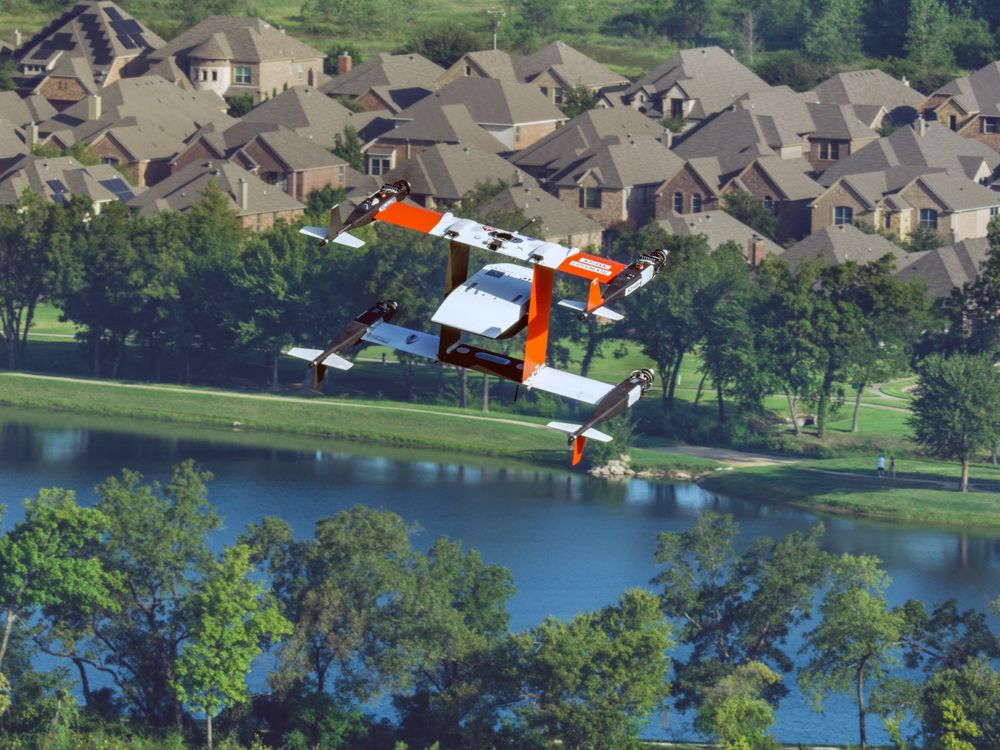 Along the Trinity River in Fort Worth, Texas last September, a 10-minute flight offered a preview of what rapid medical transport might look like in a few years, when drones could deliver blood, organs, and perishable supplies to hospitals three times as fast as ground transportation.
The successful September 28 flight test of the Bell Autonomous Pod Transport 70 (APT 70)—which was equipped with a prototype airborne detect-and-avoid system—was the second test conducted under the auspices of NASA's Systems Integration and Operationalization initiative, which aims to accelerate the safe integration of unpiloted vehicles for commercial applications into the National Airspace System. The entire flight, at an altitude of 500 feet, was autonomous, though monitored by an operator. The route included a road crossing and transition in and out of Class B airspace, which denotes a level of air traffic typically surrounding the busiest airports.
Resembling a box kite, the 320-pound APT 70 is a tail-sitting biplane that rests on its four rotor booms while on the ground, takes off like a helicopter, then transitions into horizontal flight—somewhat similar in operation to the V-22 Osprey, a tiltrotor developed by Bell, in partnership with Boeing. The detachable pod at the center of the aircraft can be modified and sits close to the ground for loading while the craft is in the tail-sitting position. With a cruise speed of 75 mph, the APT 70 is capable of carrying up to 70 pounds of cargo as far as 35 miles.
The modular design, coupled with the ability to travel faster than ground vehicles, could make the APT 70 well-suited to rushing critical supplies to hospitals. And although the drone has limitations similar to piloted aircraft when dealing with wind and precipitation, "it can operate in conditions such as degraded visibility or unpredictable weather without exposing humans to risk, getting the supplies where they need to go safely," says John Wittmaak, the program manager for small-medium unpiloted air systems at Bell.
Wittmaak says the drone could be making aerial deliveries by the early to mid-2020s.