Belka and Strelka: Space Celebrities
55 years ago today, two "cosmonauts" went into orbit and safely returned.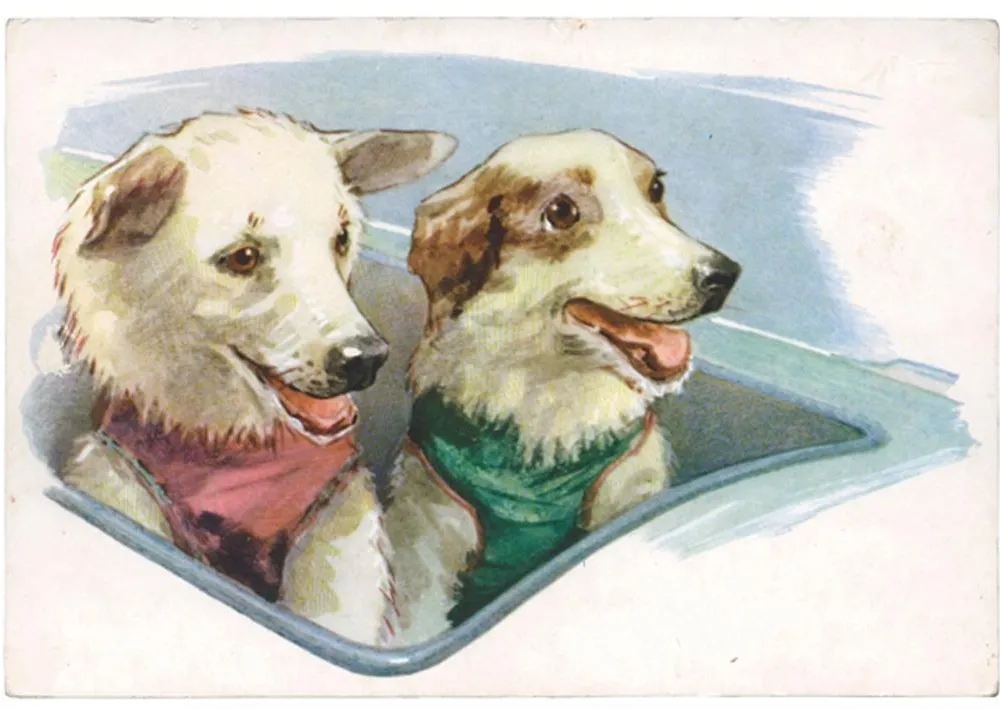 Fifty-five years ago today, the canine cosmonauts Belka and Strelka became worldwide celebrities after spending one day in orbit. After their triumphant landing, they appeared on radio and television, and met politicians and celebrities, both Soviet and international. The dogs' survival was important to the space race: On November 3, 1957, the world had followed Laika's flight on board Sputnik 2. She wasn't the first dog to go into space—the Soviets had performed at least 22 other tests with dogs and high-altitude rockets—but Laika was the first to go into orbit. There was international concern over Laika's fate, and the actual cause of her death (she suffocated within hours of launch) wasn't made public until 2002.
While Laika's death may have briefly tarnished the Soviet space program, the USSR once again took the lead in the space race with the success of Belka and Strelka's flight. Their story—along with many others—are found in Olesya Turkina's lavishly illustrated book Soviet Space Dogs (2014, FUEL). Click on the slideshow images, below, to learn more about the dynamic duo.
Illustrations are from Soviet Space Dogs by Olesya Turkina, edited by Damon Murray and Stephen Sorrell (2014, FUEL Publishing). Reprinted with the permission of the publisher.