Describing Mars to the Rest of the World
NASA's new translation project introduces the Red Planet in Icelandic, Esperanto, and more.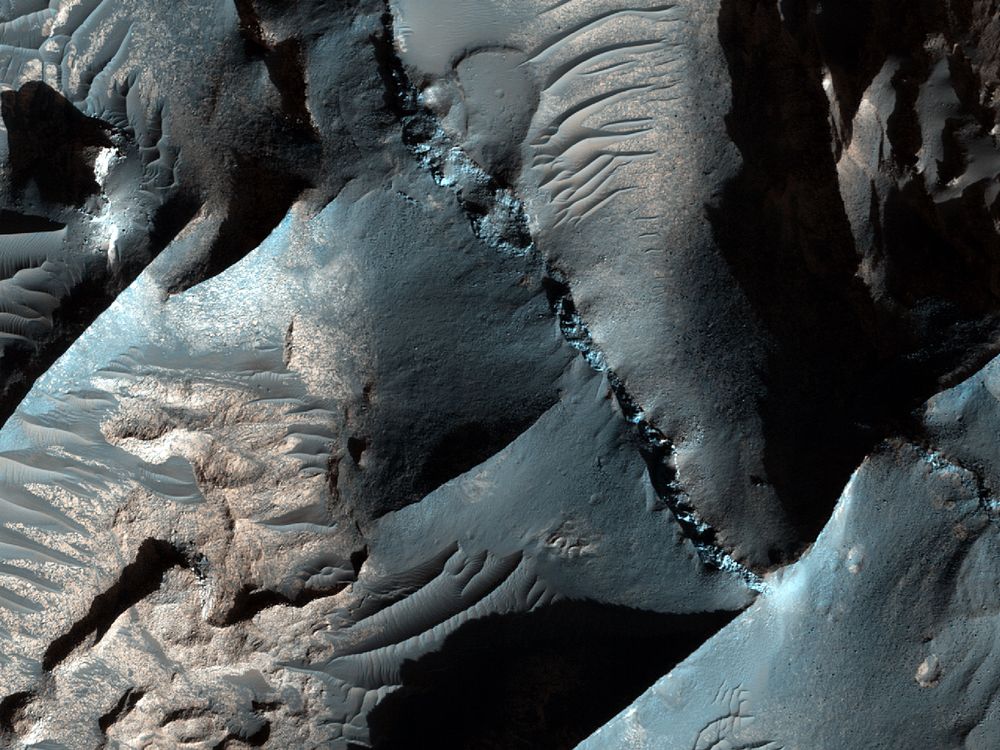 Are you fluent in a second language? Would you like to participate in a NASA mission? If you answered "yes" to both questions, today is your day.
The Beautiful Mars Project is currently seeking members of the public to translate captions for photographs taken with the High Resolution Imaging Science Experiment (HiRISE) camera onboard NASA's Mars Reconnaissance Orbiter. HiRISE, which began its mission in 2006, is the single most powerful camera ever sent to another planet. How powerful? With a resolution of 25 centimeters per pixel, it reveals features on the Martian surface as small as 1 meter. The photos show volcanic landforms, channels, valleys and possible former lakes and oceans in unprecedented detail.
NASA hopes to promote the idea that knowledge about the Red Planet belongs to everyone, not just English speakers. "We already have over 100 volunteers from all over the world," says Ari Espinoza, coordinator of the BeautifulMars Project. "They're all interested in space science and they like the idea of participating with an active NASA mission."
Photo captions have already been translated into Spanish, French, Dutch and German, among others. "I would say that Esperanto and Icelandic are the two most interesting ones," says Espinoza, "because no one would ever expect to see pictures of Mars in either language." When asked if the mission, which is based at the University of Arizona, would welcome translations to fictional languages, like Klingon and Elvish, he says, "We certainly wouldn't oppose to it, mostly because it could present an interesting challenge for fans of invented languages to describe real world geological concepts. Of course, human languages do take precedence."
Those interested in being translators can contact the project here. You will be sent a Google document with a list of titles (usually 10 or so), most of which are relatively brief. There is no set deadline so you can work on it at your leisure. Once a coordinator reviews your work, it will be posted on Tumblr and you'll receive a new assignment. And, yes, you do have to be fluent in a second language; sadly, proficiency in Google Translate doesn't count.