Back to the Moon, Again: Will the Third Time Be the Charm?
"This will not be Lucy and the football," vows NASA Administrator.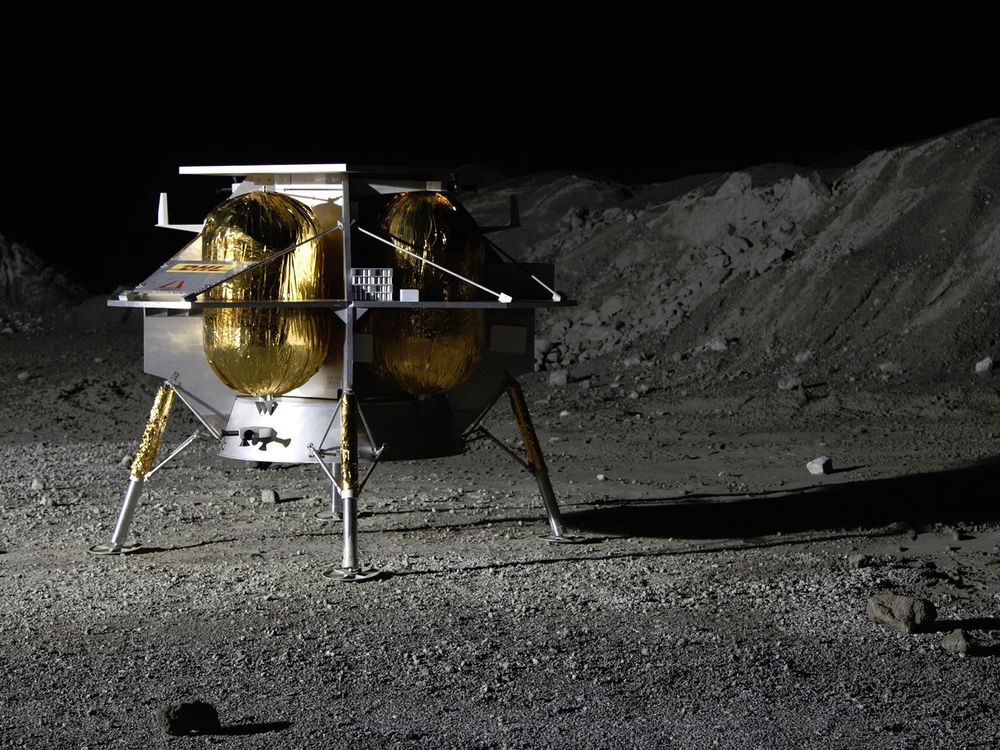 Less than a month into his new job, NASA Administrator Jim Bridenstine put in appearances last week at two meetings in Washington, D.C. focused on the perennial long-term goals for human space exploration: the Moon and Mars.
The three-day "Humans to Mars Summit" was a much bigger affair, with hundreds of NASA managers, technologists, educators and Mars evangelists gathered to advance the goal of sending people to their favorite planet, starting around 2033.
Across town at NASA Headquarters, a couple dozen coat-and-tied industry reps were hoping to inform themselves on the contract details of a newly issued call for commercial landers to deliver small NASA payloads to the Moon, starting as early as next year.
The lunar "industry day" may have been the more important meeting.
Ever since the White House declared last year that NASA would re-focus its attention on sending robots, and eventually astronauts, to the lunar surface, veteran space-watchers have collectively held their judgment. Haven't we heard this before?
By coincidence, on the same day the White House formally announced that goal in December, a group of space historians and policy experts convened at the National Air and Space Museum to try to put the new lunar initiative into historical context. Overall, the mood was skeptical. Mark Albrecht, who had been President George H.W. Bush's space advisor during the days of the (aborted) Space Exploration Initiative in the early 1990s, and who watched George W. Bush's Vision for Space Exploration collapse more than a decade later, put it bluntly: "We are currently 0 for 2. The question before us now is, will we go 0 for 3?"
Bridenstine meant to reassure contract hopefuls at NASA's Moon meeting that the answer is no. Appearing unwounded by the protracted battle over his Senate confirmation, he strode into the NASA Auditorium, delivered a few pointed remarks, then left the group to its work. "This will not be Lucy and the football again," he promised. "We are going to the Moon."
Thomas Zurbuchen, who heads NASA's science office, reinforced the message that there will be no reversals, or even dawdling, this time. The agency intends to "go to the Moon fast," he said. The plan is to contract with private companies to deliver NASA instruments to the lunar surface, beginning as early as next year. The payloads would be small and simple at first, but would ramp up as the lunar delivery services gain experience. And there's real money in the White House budget request to back it up: $218 million for "Lunar Discovery and Exploration" in 2019, and hundreds of millions more for developing technological capabilities in lunar orbit and on the Moon's surface. NASA hopes to award contracts for the landing services by the end of this year, Zurbuchen said.
A day after addressing the Moon meeting, Bridenstine appeared before the Mars crowd to ease any misgivings. For those worried that NASA will abandon its interest in the Red Planet in its rush to jump-start a lunar program, he said, simply: "Don't be." He spoke loftily of Lewis and Clark and the historic role of railroads in expanding commercial activity to the American West. The audience seemed satisfied.
If the Moon meeting was all about business—what kinds of contracts, and when—these annual Mars "summits" often seem more like show business. There's an air of boosterism, and considerable time is given to movies, books, and TV shows meant to rev up public interest (there was a whole panel discussion on a forthcoming Hulu series on the first Mars expeditions, starring Sean Penn).
But there also were serious talks by Mars mission "architects," most of whom have already neatly incorporated the new lunar initiative into their schemes. The most ambitious plan by far comes from SpaceX, whose founder, Elon Musk, talks of taking hundreds of people to Mars in the relatively near future, in the company's Big Falcon Rocket. SpaceX's Josh Brost said the BFR is already in design, and the company has an "aspirational" goal of conducting an uncrewed test in 2022, followed by the first test with crew onboard in 2024. With projects like this, he said, goals should be set for less than a decade away. It's hard to get engineers motivated if the payoff is 15 years away. Twenty years away "is never."
There's reason to believe this is a genuine turning point for human space exploration, in part because NASA appears to understand the need to start small, and start soon. Buying lunar transportation services from the private sector no longer seems an impossible stretch, since the agency has done that already with space station cargo deliveries, and is about to do it with astronaut flights to the station.
And this time around, there's a greater appreciation of what's at stake. Failure is definitely an option. "We all must consider the cumulative effect of failure after failure to launch a return to exploration," Albrecht warned at the space history symposium in December. Another stalled attempt to leave Earth orbit could have a "slow, persistent and heavy drag on [NASA] itself, its reputation, and the American people. Sooner or later it will take a toll, perhaps an existential one, on our entire civil space program."