Aviation's Social Network
The foundation that helps young people become players in 'the sporty game.'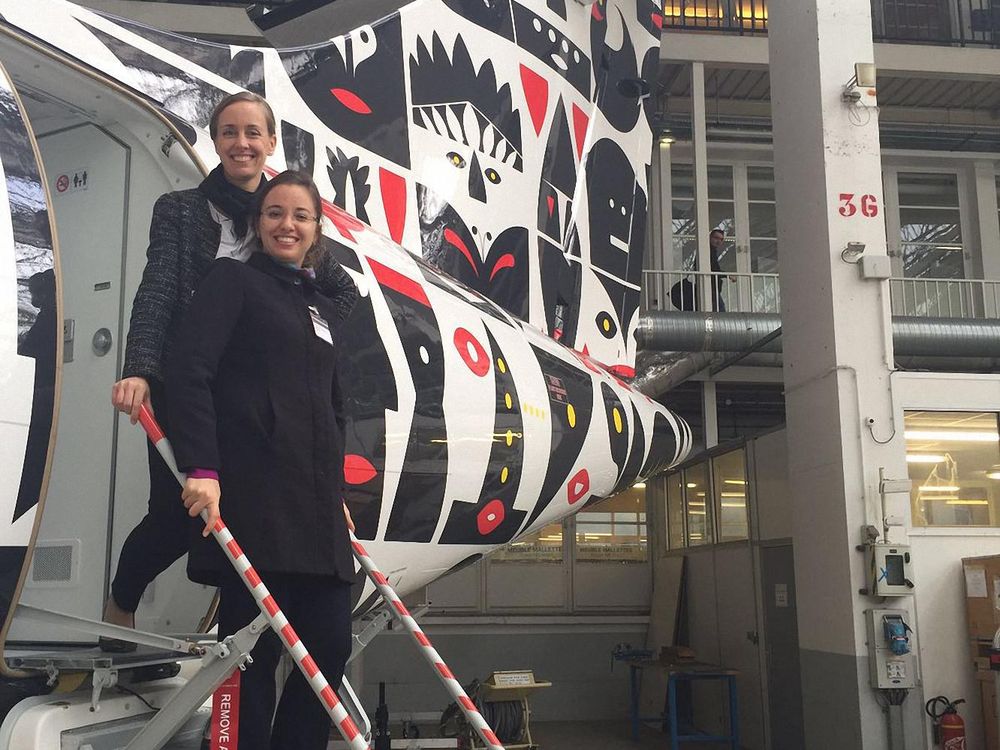 If your orders from Amazon are delivered with alacrity, direct some of your gratitude to Tracey Renfro, the program manager for network and fleet design at Amazon Air, a cargo airline of 40 767s that delivers our books, boots, bath salts, and baby toys to 22 hubs all around the country. Renfro's job is to make sure Amazon has enough airplanes to carry today's stuff and will have enough for our future desires. She directs a small team that makes sure that the airplanes have suitable airports to fly to, in areas with good ground transportation, so our packages can get to us. Now that's a cool job, which she got after performing well in two previous cool jobs—one for Boeing, the other for Alaska Air—and she credits her good fortune in the job-getting department with the relationships she developed through the International Society of Transport Aircraft Trading.
"I found my family through that," says Renfro, remembering the first ISTAT conference she attended in 2009. At the conference—ISTAT hosts four major international conferences a year and a dozen receptions—Renfro learned about scholarships offered by the ISTAT Foundation. She applied and earned one that helped pay for her senior year and master's study at Purdue University.
"One of the motives of the foundation is to get young people involved in aviation," says Denver Lopp, a former Pan Am finance executive and a professor of aviation finance at Purdue. As a member of ISTAT, the university is able to send several students to accompany professors to conferences. "There will be 2,000 ISTAT members there for students to meet," says Lopp. "They start to understand the power of networking."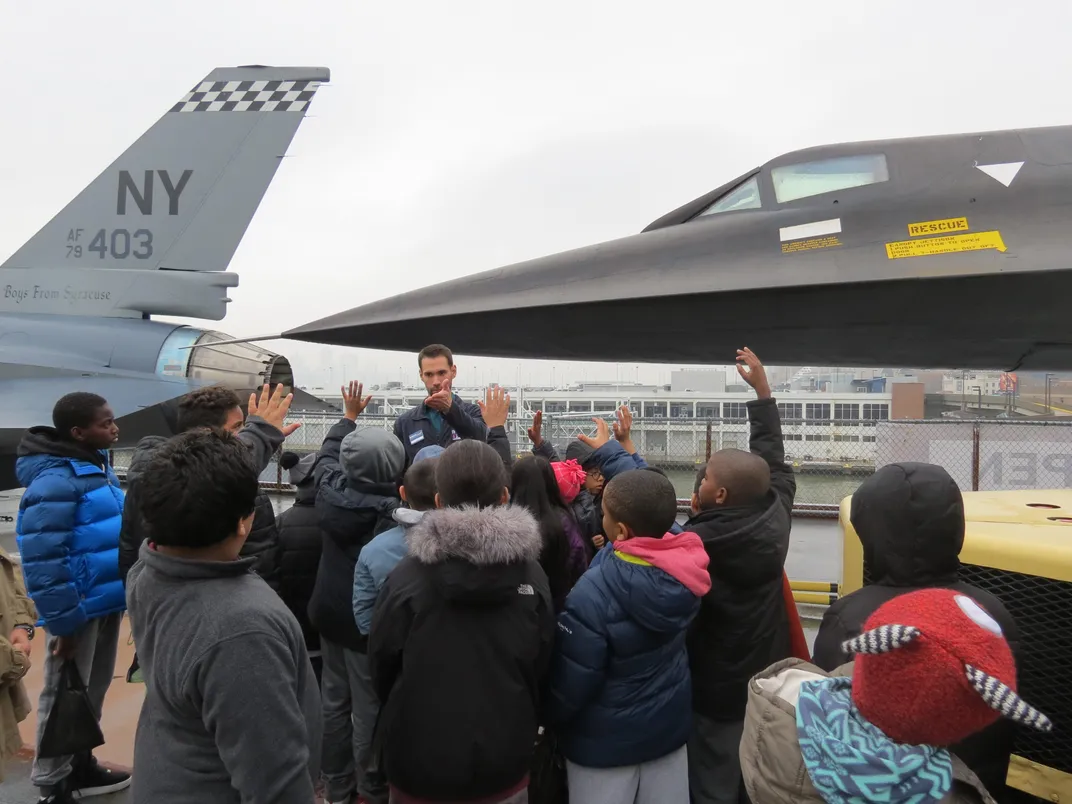 The ISTAT Foundation, in one way, serves the society membership: Attracting the best young minds to the aircraft trading industry will strengthen it. But ISTAT members also talk about giving back by helping a younger generation enter an industry that has been good to its practitioners. To do that, the foundation backs up its networking opportunities with scholarships and internships. (Applications for those programs can be found on the ISTAT Foundation website foundation.istat.org/Programs.) Last year, the foundation awarded scholarships worth $475,000.
"The problem our industry has is that students coming out of school are taught finance generically, but there are a number of specialties related to finance that are unique to our industry and that people need in their toolbox to succeed," says Foundation Chairman Jep Thornton, a partner at Aerolease Aviation in Miami, Florida. Thornton says that when he first started in the business, practices like lease financing and establishing maintenance reserves were learned on the job. "What we felt at ISTAT was that it would be self-preservation" to give students a head start in aviation business and finance. That's the theory behind another foundation offering, ISTAT University, a specially designed one-year (six credit hour) program of study in aviation finance and leasing. Launched in 2015, ISTAT U was developed in collaboration with and taught at Embry-Riddle Aeronautical University. There's also an online version, ISTAT U 2.0. Connor Duchen, an ISTAT internship and scholarship recipient (see page 22) who is today an analyst at the aircraft leasing company SkyWorks Capital, calls ISTAT U 2.0 "the most practical course I took in my entire college career." Duchen continues: "I knew aviation; I knew finance. I had no idea how those two things fit together. And ISTAT U 2.0 is the most holistic way to get a broad-based overview of the types of work within the industry—everything from appraisals, insurance, leasing, aircraft selection analysis—you can get exposure to all those things."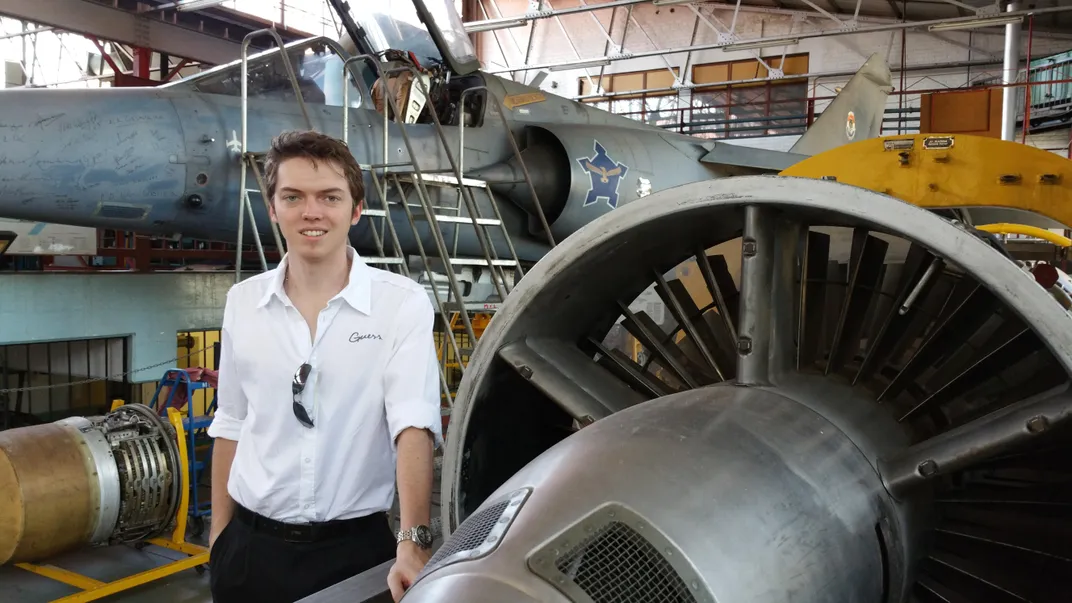 Duchen adds another point: "A lot of kids grow up saying 'I want to be a pilot.' Not that many grow up saying 'I want to consult on aircraft transactions.' " Work in aircraft trading just isn't visible to most of us, but through internships and meeting industry members at conferences, students may get a glimpse of the thrill and risk that led author John Newhouse to name his 1982 study of the business The Sporty Game. Newhouse wrote, "A strong current of zeal runs through the industry…. [T]he process itself is exciting, and the rewards, when attainable, are also high: they include power and influence on a world scale." Jep Thornton expresses a similar, though slightly different, perspective on the job: "I tell kids my job is the next best thing to being a rock star," he says. "You travel the world. You meet all kinds of interesting people. It's an interesting life. You're not just sitting in a cubicle crunching numbers. You're doing deals."
Both Thornton and Purdue's Denver Lopp have worked with the foundation long enough to see scholarship recipients like Tracey Renfro advance to positions of responsibility. "These students are getting to very high levels in the industry now, and that's gratification," says Lopp. "You know, to see them grow."