At Catalina Island, Time to Send in the Marines
About 22 miles across the sea from California, an island's old runway gets a makeover from an unusual work crew.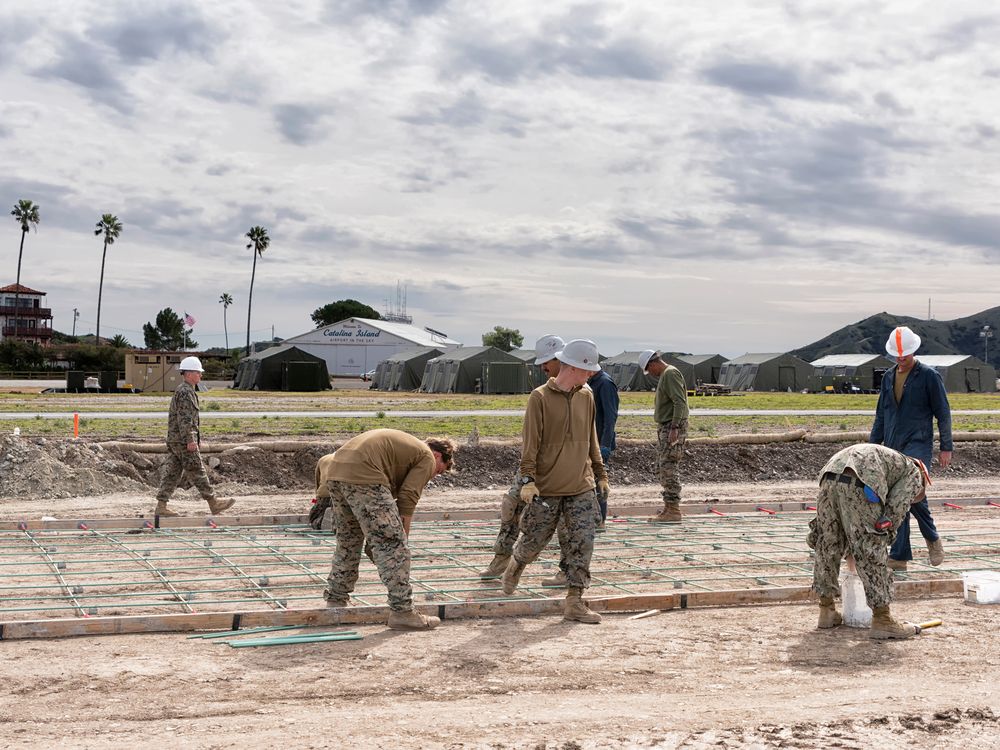 "Potholes and loose pavement fragments on runway." So notes the Aircraft Owners and Pilots Association airport directory, describing the condition of Catalina Island's only aviation facility. In early January, 120 Marines from Wing Support Squadron 373, based at Marine Corps Air Station Miramar, landed on Catalina with 500 tons of construction equipment to make repairs. Replacement of the island's crumbling 3,000-foot asphalt runway matches a pressing community need with the Defense Department's requirement to provide real-world learning experiences, says Major Lisbeth Andriessen, Innovative Readiness Training (IRT) program manager. "If Marines deploy somewhere and they need an expeditionary runway built fast, a Marine Wing Support Squadron is required to know how to construct it in that deployed environment," she says.
In 1939, chewing gum tycoon William Wrigley, who owned most of the island, wanted a landing strip for DC-3s. The "Airport in the Sky" was the result. Perched 1,600 feet above the Pacific, Catalina hosts about 7,500 general aviation landings yearly.
The new concrete runway should last 75 years. And thanks to Marine manpower and machinery, provided by IRT at no charge, the job's coming in at 20 percent less than its original $5 million estimate.