Astronauts Waiting for a Ride
Now that the space shuttle's gone, what do astronauts do?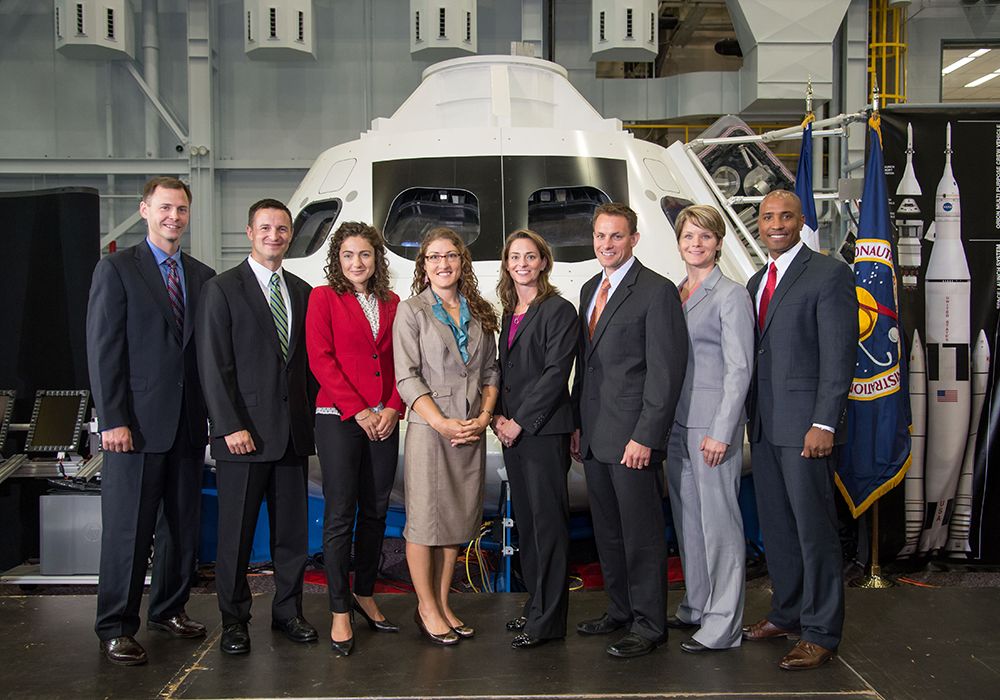 Last August, at a ceremony at the Johnson Space Center in Houston, NASA introduced its eight newest astronaut candidates. NASA Administrator Charles Bolden and center director Ellen Ochoa—both former astronauts—welcomed the new arrivals with rosy predictions for long, varied careers that would include flights to the International Space Station on a new American-made commercial spacecraft beginning in 2017, as well as missions beyond Earth orbit in the Orion Multi-Purpose Crew Vehicle.
The latest class is the smallest group NASA has chosen since 1969, and behind the high-fives and backslaps at their introduction lies a stark reality for every astronaut, rookie or veteran: Each year until 2017, there will be only four chances to fly. Instead of the handful of seats available each time when space shuttles were flying three to four missions a year, the quarterly Soyuz launches to the International Space Station have only one seat reserved for a U.S. astronaut. To regain at least some of the capacity lost when NASA retired the space shuttle, the agency is funding development of three competing spacecraft designs: Boeing's CST-100, SpaceX's Dragon, and Sierra Nevada's DreamChaser. This year, the agency hopes to select two of the three.
But that's if the money is there, if the vehicles can be judged safe enough, and if they can be launched on time. Former astronaut Clay Anderson, who left NASA in January 2013 to teach aerospace engineering at Iowa State University, is skeptical. "Every program I was involved with at NASA for 30 years missed the 'advertised' date considerably," he says. Anderson doesn't believe commercial firms can do any better. "I would have kept the shuttle flying one to two flights per year, while the commercial folks got their acts together and proved they could safely deliver humans to and from orbit," he says.
As for Orion, an unmanned early version of the vehicle is scheduled to launch aboard a Delta IV rocket this fall. But its future and that of the Space Launch System booster—indeed of all missions beyond Earth orbit, including retrieval of an asteroid—are far from certain.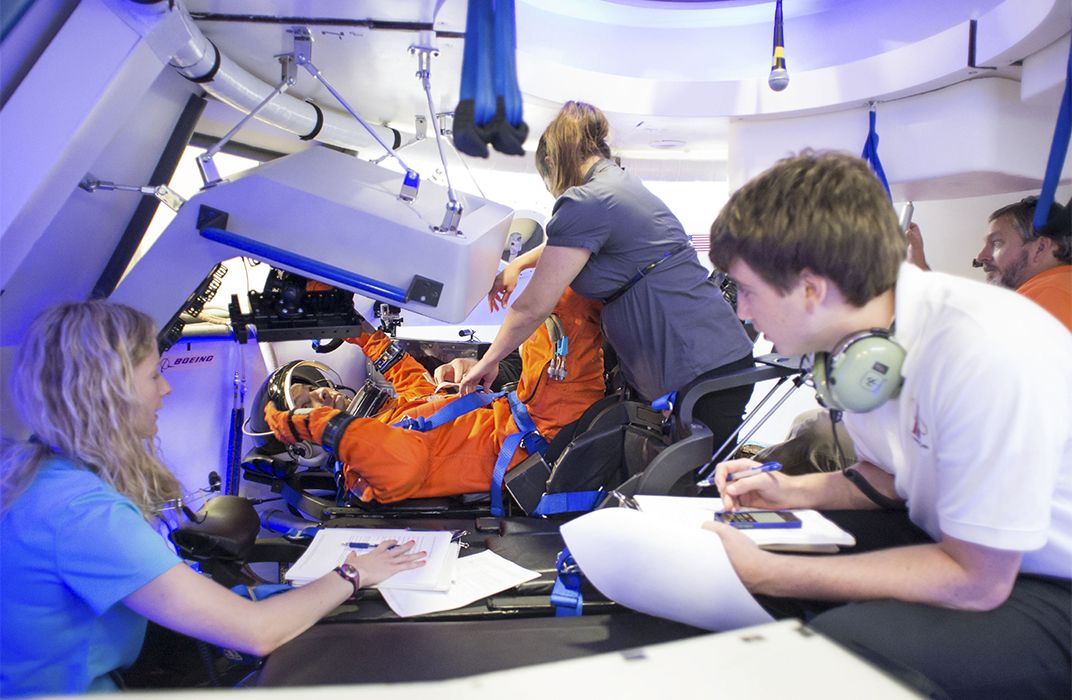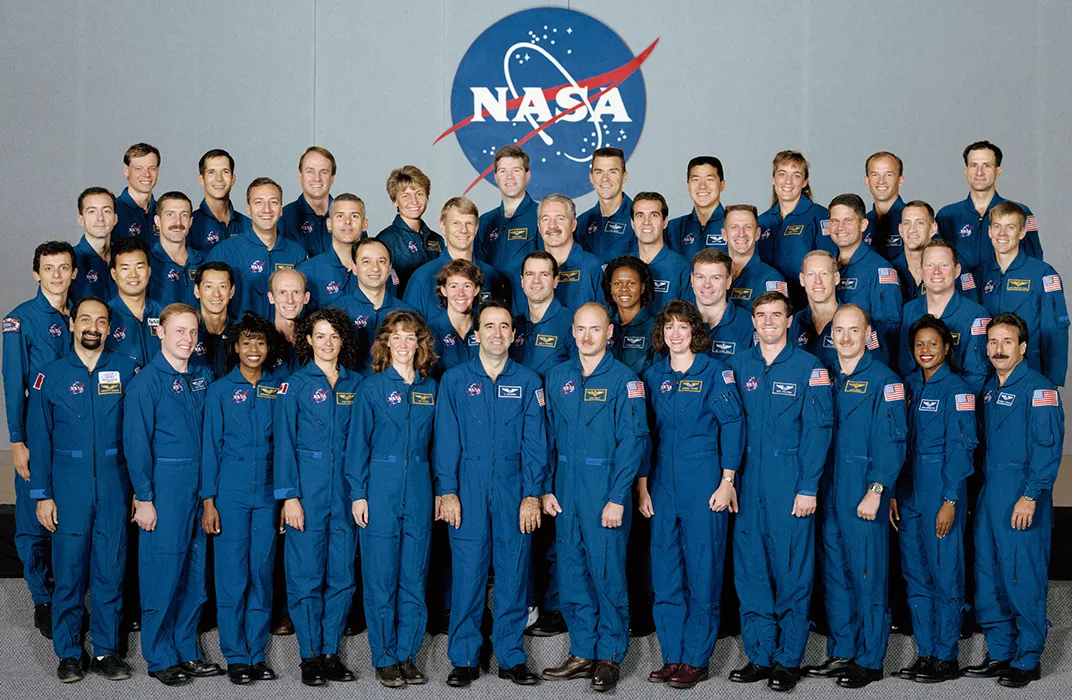 Outta Here
Starting about four years ago, such uncertainties about the future of the manned space program triggered an astronaut exodus that continues to this day. When Randy Bresnik arrived at JSC in 2004, he says, "there were 135 of us." As of August 2013, there were 47. Where did everybody go?
Some are still working for NASA as program managers, others took jobs at different federal agencies, and a handful joined academia. Several retired to join the companies building the commercial spacecraft that will carry the ones who stayed. Michael Foale, who flew on six shuttle missions, left for a dream project: to develop an electric airplane. Rick "C.J." Sturckow, a four-mission veteran, left last spring to join Virgin Galactic as a test pilot for SpaceShipTwo, which will take paying passengers on suborbital flights.
The final straw for some astronauts was the 2010 cancellation of the Constellation program, which was to send astronauts back to the moon and eventually to Mars. Seven-time shuttle flier Jerry Ross, who retired from NASA in January 2012 after 33 years at the agency, recalls the frustration inside the astronaut office over "the lack of overall direction, within the agency and the nation," he says. "There's no big, exciting goal, no Constellation with its suite of new vehicles that were going to take us back to the moon and then on to Mars."
Chris Ferguson, who in 2011 commanded the last shuttle flight and now works for Boeing, says simply, "My old job doesn't exist anymore."
In fact, the job has gotten tougher. Every astronaut now has to learn Russian, face more stringent medical requirements to fly extended missions on the station, develop skills for spacewalking, and become an expert in robotics. "With shuttle crews of five, six, even seven, you could have crew members who were really specialists in either EVA [extravehicular activity—spacewalking] or robotics, and maybe not so much in other areas," says Bresnik. "Not with station. You've got to be more generalist than specialist, expert not just on EVA and robotics but also on science. You've got to be able to lift up the hood and fix the engine—or the waste management system."
The demanding nature of space station expeditions is one reason that NASA continues to recruit astronauts, maintaining a head count of 55, even though the opportunities to fly are limited. The training is so complex and demanding that it lasts from two and a half to three years. So at any given time, there are a dozen astronauts training to fly to and work on the station in what NASA calls "lines," one for an astronaut who can qualify as a Soyuz second-seater or flight engineer, the other as a backup for a Russian, European, Japanese, or Canadian scheduled for the third seat.
Half a dozen more astronauts are in preliminary training for these assignments—brushing up on their language or spacewalking skills, for example. Still, that adds up to only around 20. What are the rest doing? What astronauts have done since the Mercury program: helping to develop the hardware and systems they will operate in space.
The Office
Astronauts are assigned to one or more of five branches in the astronaut office. The Station branch deals with support for current and future missions, medical issues, and ISS crew operations. The EVA/Robotics branch choreographs spacewalks and schedules tasks that require use of the station's robotic arm. The Training branch oversees the new astronaut candidates. The Soyuz branch involves astronauts in design reviews of the vehicle, as it continues to evolve. And the Exploration branch—the largest—focuses on the cockpit design, habitability, and operations of the commercial spacecraft and Orion capsule, as well as the engineering requirements for the new Space Launch System. The chief, deputy, and branch chiefs add another dozen astronauts to the total.
Some positions in the branches are filled by astronauts who also have management positions outside the astronaut office, and that complicates the head-counting, as does the fact that most astronauts have several jobs. Randy Bresnik, for example, has a primary assignment in the Exploration branch as the astronaut rep for SpaceX, but he has additional duties in the EVA/Robotics branch, and recently took part in tests to see how spacesuited astronauts fit inside a mockup of the CST-100. In addition, he just gave up public astronaut appearances in order to train as a capcom (capsule communicator) for the station.
Robert Hanley's major area is station systems integration, "where we deal with utilization of the station—science, experiments, crew procedures, and operations. I also have capcoms, IT, and a few other areas. There isn't really a complete separation between me and Eric Boe, the [astronaut office] deputy chief. We cover for each other."
The chief of the astronaut office is Robert Behnken, a 43-year-old Air Force flight test engineer who became an astronaut in 2000 and has made two visits to the space station as a shuttle mission specialist. His philosophy is simple: "Astronauts should be flying."
The First Shall Be First
Several years ago, the JSC flight crew operations directorate studied astronaut staffing in light of flight opportunities and training requirements as well as mission support and even career and lifestyle issues, and a 2011 National Academy of Sciences panel confirmed its findings. For the next five years or so, the two bodies concluded, the ideal number of astronauts is 55. With 47 active astronauts and the eight newly selected candidates, that is just what NASA has now.
How many missions will be divided among them depends in part on what mode of transportation the astronauts will take to the station. There is the "rental car" mode, in which NASA buys a mission from a company and crews the flight entirely with astronauts; and there is the "taxi," in which NASA buys a flight and assigns three to four astronauts, but uses company employees for the two pilots. "You can guess which one is most popular around here," jokes Robert Hanley, Behnken's technical deputy.

Once that's worked out, the chief of the astronaut office will determine the order of flight assignments. "Management quite rightly wants to get unflown astronauts into space," Ross says, "which also lengthens the line for the veterans."
And if you're a woman, the line is even longer. NASA's standards for cumulative radiation exposure are 20 percent more stringent for women than for men, mostly because of their additional risk of getting breast, ovarian, or uterine cancers. That means women will fly only 45 to 50 percent of the missions men will fly, former chief astronaut Peggy Whitson told an Institute of Medicine workshop last July. "I think that the current standards are too confining for exposure limits...because I think it limits careers more than necessary," she told the workshop. With astronaut careers projected to allow for, at most, two flights over the next decade, that's a serious loss of flight opportunities.
For the members of the class of 2013, there's one final obstacle to a mission assignment: "There's the class of 2009 ahead of them," says Behnken. To make sure the newbies got the message, the nine men and women of that class, who bear the name "Chumps," christened the latest group the "8 Balls," after the game of pool that requires players to take their turn.
In their group are two test pilots (Air Force and Navy), an Army helicopter pilot, a Marine flight test engineer, an Army flight surgeon, and three scientists (an oceanographer, a physicist, and an oceanographer-physician).
Those eight will likely wait five or seven years for a mission—and they were warned. "I actually spoke to most of the new folks during the first and second rounds of interviews," Behnken says. Those he missed heard about the challenges of the job from veterans like Bresnik. And until astronauts actually get to fly in space, Behnken the boss says, "everyone will have plenty of meaningful work to do."
For the 8 Balls, that means going through the standard astronaut candidate training and evaluation course, which includes survival training in Maine, familiarization with NASA's fleet of T-38 trainer aircraft, and an introduction to the station's systems, EVA, robotics, and Russian language. This phase of their NASA careers will last from one and a half to two years.
The Calling
Despite the upheavals in the agency's transition from shuttle to commercial spaceships and the well-reported scene of astronauts leaving in droves, the space agency got more than 6,300 applicants for the eight positions just filled, the most for any class since 1978. "We were pleasantly surprised," says Behnken. "I think putting the application online made it less daunting." But there has to be something besides convenience that keeps enticing people to the job that sends them to space. Money isn't the appeal. Astronauts are paid civil service salaries on scales that range from $59,493 to $130,257 a year. It isn't fame. The station offers few opportunities for historic firsts, and to the public, astronauts may be talented and appreciated, but they're anonymous. And says Bresnik, no astronaut today is likely to reach the ultimate goal during his career: "humans on Mars."
Yet even some of the recently departed say if they had it to do all over again, they would readily apply to be astronauts. "One hundred percent," says Gregory "Box" Johnson, now with Florida's Center for Advancement of Science in Space, which works to get science experiments to the station. Says Jerry Ross, "Yes I would. With all its drawbacks and uncertainty, human spaceflight is still exploring a frontier. It's still challenging." Even if the wait now to get to the frontier has become longer.