In 1969, One Nation Refused a Visit by the First Moonwalkers
Why Hungary spurned the Apollo 11 astronauts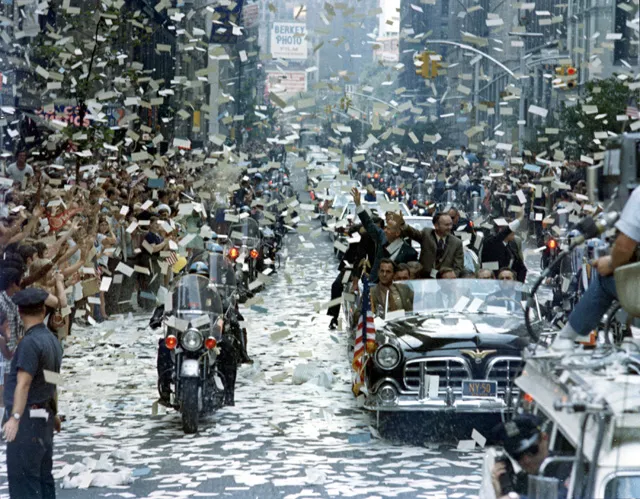 Twenty-three countries hosted the Apollo 11 astronauts after their successful return to Earth in 1969—but at least one country refused. On September 29 of that year, Neil Armstrong, Michael Collins, and Buzz Aldrin and their wives set off on a goodwill jaunt dubbed the "Giant Leap" tour. During the 37-day journey—which took them everywhere from Mexico to Yugoslavia to Zaire—the astronauts were seen by some 100 million people.
But according to documents in the U.S. Department of State archives, Hungary refused a visit from the famous trio. In a memo to Alfred Puhan, the U.S. Ambassador in Budapest, Under Secretary of State Elliot Richardson wrote "the Hungarian rejection of our proffered visit by the astronauts, and particularly the tone and words in which it was conveyed, are a source of concern to [the] White House and to us. It is inevitable that the course of US-Hungarian relations will be affected, and....it should be brought clearly home to Hungarians that they relate to cancellation of astronauts."
Relations between Hungary and the United States were tense already, one reason being the Crown of St. Stephen. According to the U.S. embassy, the crown, a symbol of Hungarian nationhood, had been "spirited out of Hungary [during World War II] to protect it from the Germans and the Soviets. On May 2, 1945, the Holy Crown and other jewels were handed over by a Hungarian Army Colonel to a U.S. Army Colonel near Egglesberg, Austria.... It was not considered as spoils of war; rather, the U.S. Government stored it in hopes of returning it to the Hungarian people one day."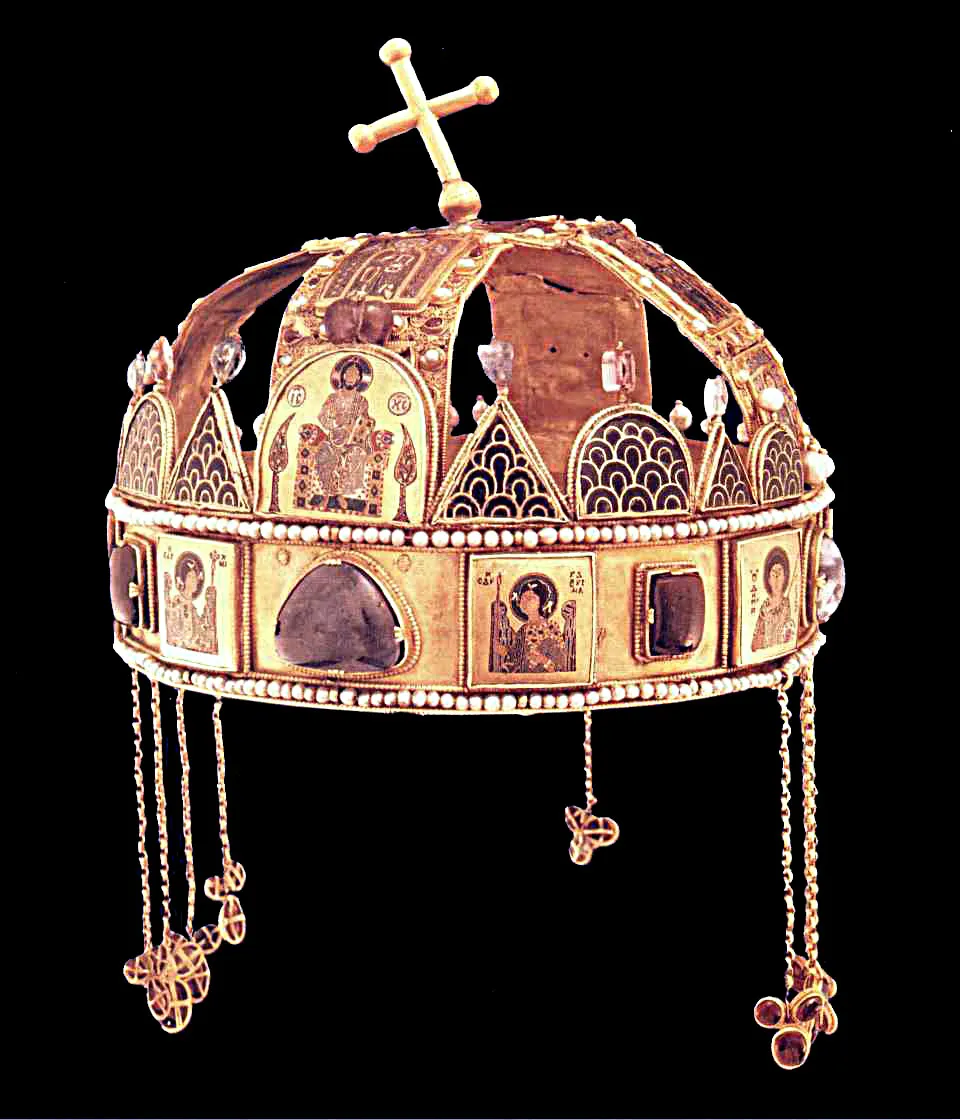 But as of 1969, the crown still hadn't been returned. And two years later, as a memo from Helmut Sonnenfeldt of the National Security Council to Henry Kissinger (then President Nixon's assistant for National Security Affairs) reveals, it was still a sore subject for both countries. "Our prolonged custody of the Crown and the question of its ultimate return to Hungary have many delicate aspects," wrote Sonnenfeldt. "The Hungarian Government has raised the matter of the Crown's return in recent years as relations have gradually improved between the United States and Hungary." But U.S. officials were wary of returning the crown while communist leader János Kádár was in power. And, continued Sonnenfeldt, "… the snub over the proposed astronaut visit, [has] ruled out any serious thought of returning the Crown."  
In 1978, President Jimmy Carter finally returned the crown—which had been stored for 32 years at Fort Knox—to Hungary. This action led to an agreement granting Hungary "most favored nation" tariff status for its exports to the United States.