Artifacts on the Road
A gallery of traveling air- and spacecraft loaned out by the Smithsonian.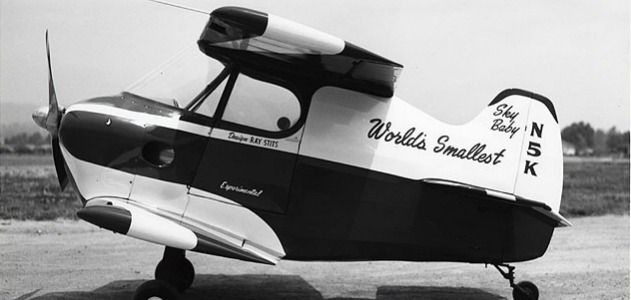 At any given time, thousands of Smithsonian National Air and Space Museum artifacts are on loan to museums and institutions all over the world. From historic aircraft like the Curtiss NC-4, the first airplane to fly over the Atlantic, to the first American socks to orbit the planet, the objects are so widely displayed that you may not have to travel far to see one.

Take this cutie, for example. The Stits SA-2A Sky Baby was Ray Stits project to build the world's smallest piloted airplane. The itty-bitty biplane has a wingspan of just over seven feet and runs not quite ten feet long. Stits -- who built the airplane on a dare from another pilot -- flew the Sky Baby at airshows during the spring and summer of 1952, when it reached a top speed of 185 mph. Though it has since been surpassed by even tinier airplanes, the Sky Baby, in its red and white livery, is quite a sight. These days you can find it in on display in Oshkosh, Wisconsin at the Experimental Aircraft Association.

See the gallery below for more artifacts on loan.