AOPA Goes Back to Its Grassroots
On its 75th anniversary, the pilots association celebrates successes and looks to the future.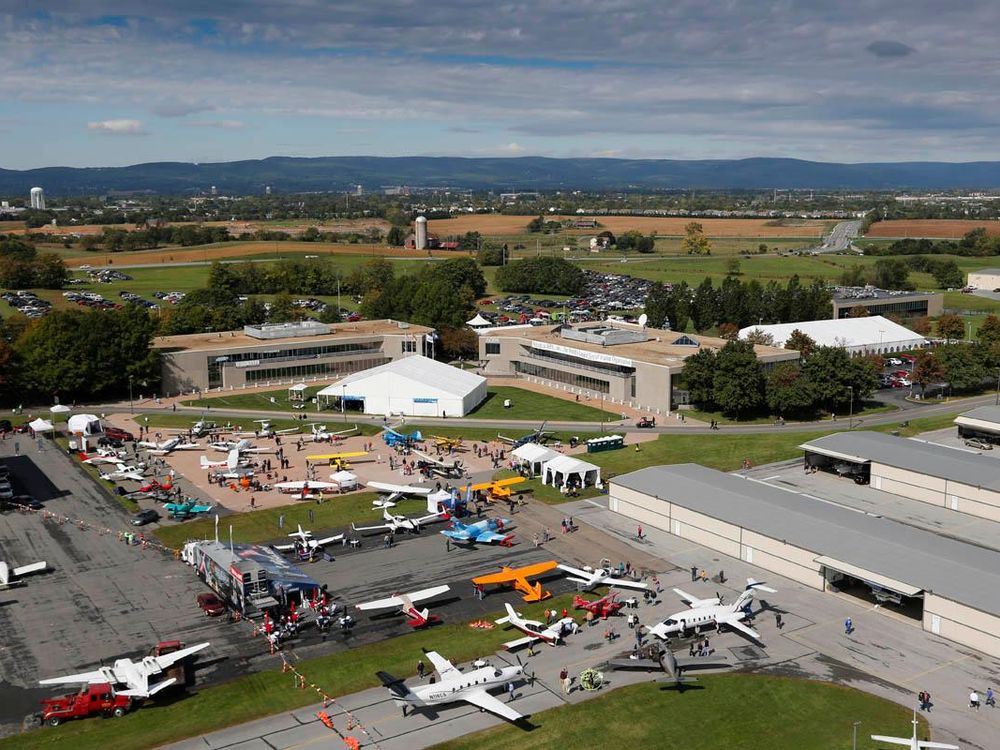 In 1939, five pilots concerned about excessive regulation, rising costs, access to airspace, and other challenges confronting general aviation founded the Aircraft Owners and Pilots Association. This year the organization, now with hundreds of thousands of members, celebrated its 75th anniversary, and though the group has enjoyed successes over the years, "all the reasons it was founded still exist today," said president Mark Baker on the eve of the AOPA Homecoming Fly-In last October. The association celebrated with an open house at its headquarters at Maryland's Frederick Municipal Airport, highlighting some of its new strategies for meeting civil aviation's persistent challenges.
One of those strategies is the airport's new National Aviation Community Center, a former municipal storage hangar that the association turned into a gathering spot for community activities, a model it wants to replicate at other airports. Another is the new Rusty Pilots seminars, aimed at getting the half-million inactive pilots under age 75 back out to the airport. At the fly-in, more than 150 lapsed aviators attended the seminar.
The association is taking a new regional approach to reaching its membership, including transforming the national, multi-day Homecoming into seven one-day regional fly-ins (the Maryland celebration was number six).
The event drew about 3,000 people and 345 aircraft, despite low skies and gusting winds. Headquarters was open for tours, the vendor tent buzzed, food trucks dispensed lunches, and Mike Goulian, one of the group's newly named Ambassadors (another outreach initiative), performed aerobatics in his Extra 330SC. The association also showed off its newly refurbished Cessna 152, part of a demonstration of affordable flying in which old airframes are rebuilt and sold cheaply to flying clubs and flight schools.
The day culminated in a Pilot Town Hall that displayed the other side to grassroots outreach: lobbying efforts, essential for championing civil aviation's causes. Baker was joined by Congressman Sam Graves, co-chair of the U.S. House of Representatives' General Aviation Caucus—at 254 members, it's the largest in Congress—and Michael Whitaker, deputy administrator at the Federation Aviation Administration. Graves addressed many of the issues now before lawmakers: hangar usage, unleaded-avgas development, and through-the-fence airport access. "We want to make sure we have safe skies, but we also want to have accessibility," Graves told the audience. The session ended with a question for Baker: Would the regional fly-ins continue? "Yes," answered Baker, a year into his service as AOPA's fifth president. "We'll be back next year."