An Emblem of Byzantium
An Emblem of Byzantium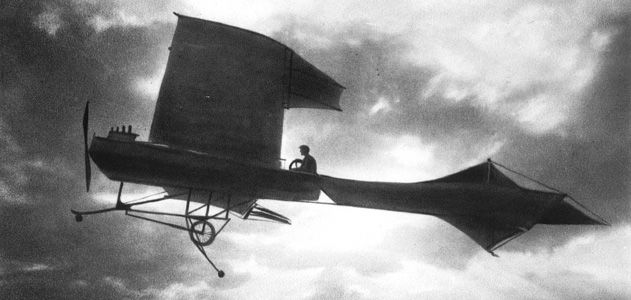 Fat Tail, Raven, Spark Vark.
Blackbird with your fuselage
cradled by the stars.
Raptor wreathed in flame.
Eagle wrapped in gasoline
that whistles in the dark.
Harrier and Hawk.
Hammers never took your form
from any living thing.
—Devin Johnston
"An Emblem of Byzantium" is from Sources by Devin Johnston. Copyright © 2008 by Devin Johnston. Reprinted with permission of the author and Turtle Point Press.
Home page image: Hubert Latham in his Antoinette monoplane, 1909.