Alan Shepard's Comeback
His Apollo mission 50 years ago was a vindication for the first American in space.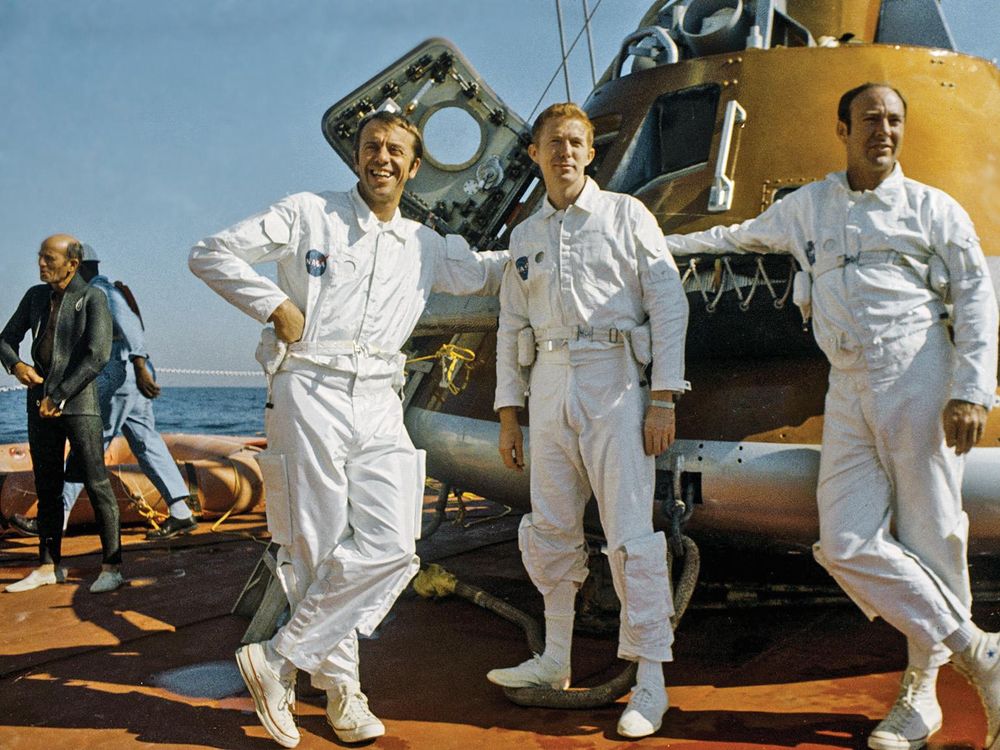 The year 2020 was one that many of us were glad to see move from our calendars into the history books. For all of the historic moments we lived through last year, many of the milestones we rely on were absent—weddings were postponed and graduation ceremonies were canceled. For Olympic athletes, the dream of a lifetime slipped further out of reach—perhaps for a year, and for some, maybe forever.
In aerospace history, setbacks and diversions have set individuals on a path to unplanned achievements. In some years, as in 2020, the disruption is a global event. In 1941, a college junior and newly minted private pilot was on his way to his childhood sweetheart's church organ recital when he heard on the radio that Pearl Harbor had been attacked. Hearing that news set young John Glenn on the path that would lead to the Marine Corps, NASA, and eventually the United States Senate.
Other disruptions for the early astronauts were more personal. In 1961, Alan Shepard—as intense a competitor as any Olympian—won out among the Mercury 7 astronauts to be the first American to fly in space. Less than three weeks later, President Kennedy announced to the world the ambitious national goal of landing "a man on the moon and returning him safely to the Earth." As audacious a goal as that seemed, Shepard—one of only two people who had flown into space—must have believed the moon was within his reach.
Two years later, after John Glenn's orbital flight and subsequent fame had eclipsed his own, Shepard was diagnosed with a then-incurable inner-ear disorder, which cost him his flight status. He became Chief Astronaut—ineligible to fly, but with the responsibility for moving his colleagues and the country toward President Kennedy's goal. Shepard believed he would not reach the moon, but the mission endured and the work continued.
This year, we celebrate the 50th anniversary of Apollo 14 and Alan Shepard's unlikely return to spaceflight. As you'll read in this issue, Shepard never lost focus. After an experimental surgery, he regained his footing and realized his objective—a shared national goal that had become intensely personal. "It's been a long way, but we're here," Shepard said as he stepped into the unfiltered sunshine on the moon and turned his face back toward Earth. Fifty years later, we seem to be headed toward a similar reclamation: The mission endures and the work continues.