Airplanes of the Corn
Aerospace-themed corn mazes are a hit with tourists.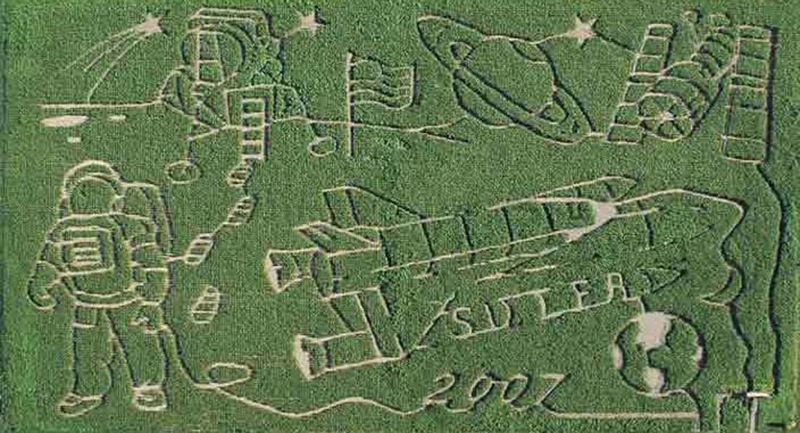 The cornfield maze has become a common tourist attraction in rural areas, but it was brand new in 1993 when Don Frantz and Joanne Marx thought up the idea in order to raise funds for Midwest farmers devastated by floods. The pair decided to design a maze in a field next to Lebanon Valley College in Pennsylvania, and donate the admission fees to the Red Cross.
Frantz, who had been enamored with show business ever since working as a costumed gorilla at HersheyPark one summer, teamed up with an English maze designer to create a three-acre design in the shape of a dinosaur named Cornelius the Cobasaurus. The maze raised $32,000 and drew thousands of visitors.  
It's hard to say exactly how many mazes there are in the United States today. Corn Maze America estimates there are more than 800; a precise tally is impossible, as many are privately designed. Professional corn maze companies (yes, they exist) design about 400 mazes each year.
That got us wondering if there were any mazes with aviation or space themes. Turns out there have been quite a few, as the gallery below shows.