Ten-Year-Old Gore Vidal Helped Sell the "People's Airplane"
The future author acted as a pitchman for personal aviation in 1936.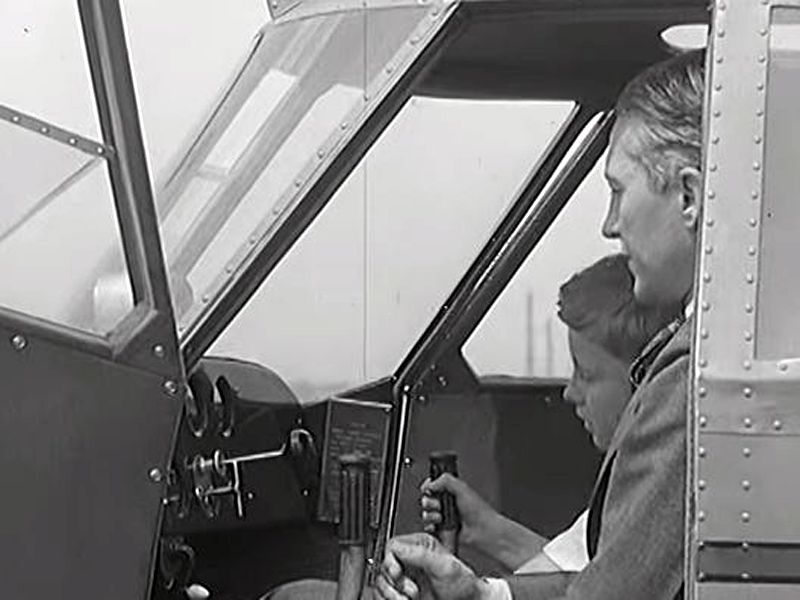 Few people had a more impressive Rolodex than Gore Vidal. The American author, who died in 2012 at the age of 86, was friends with everyone from the Kennedys to Mick Jagger, Tennessee Williams, Eleanor Roosevelt and Mikhail Gorbachev. As a child he knew Amelia Earhart, who shared his love of poetry and (according to Vidal's autobiography) confided in young Gore before her last flight in 1937 that the part of her round-the-world trip that worried her most was not the Pacific Ocean, but Africa.
Gore knew Earhart through his father, Gene Vidal, a former Army pilot and Olympic athlete, who, as head of the U.S. Bureau of Air Commerce in the 1930s, was one of the leading figures in aviation between the world wars. Gene wasn't above using his precocious son as a prop in his crusade to popularize flying with the American public. To demonstrate how safe and simple it was to fly across the United States, Gene took along three-year-old Gore, making him the first child to fly cross-country (the fact that, upon landing in Los Angeles, the younger Vidal's eardrum burst and bled profusely was discreetly left out of newspaper reports).
In November 1933, Gene Vidal announced the Bureau's plan to make owning a personal aircraft as commonplace as owning a Model-T Ford. The Bureau invited aircraft manufacturers to design a simple, safe vehicle that would sell for a target price of $700. Unfortunately, the manufacturers never thought that was feasible, even though at least one of the innovations that came out of the contest—tricycle landing gear with a steerable nose wheel—did end up influencing future designs.
In 1936, Vidal and 10-year-old Gore were filmed at Washington D.C.'s Bolling Field, demonstrating how easy it was to control one of the competition winners, the two-seat Hammond Model Y (a later version of which is in the Smithsonian collection).
Still, the "people's airplane" never caught on.  As National Air and Space Museum curator Tom Crouch wrote in an essay published in 1999:
At a fundamental level, Eugene Vidal was wrong. While a great many Americans may well dream of taking to the skies, formidable difficulties bar their way. Flying is not like driving an automobile. It is an unforgiving pursuit that demands a high degree of concentration and specialized skill.