By Pitching in to Help Storm Victims, Drones Earn New Respect
Could their role in recent hurricanes finally mean a regulatory turning point?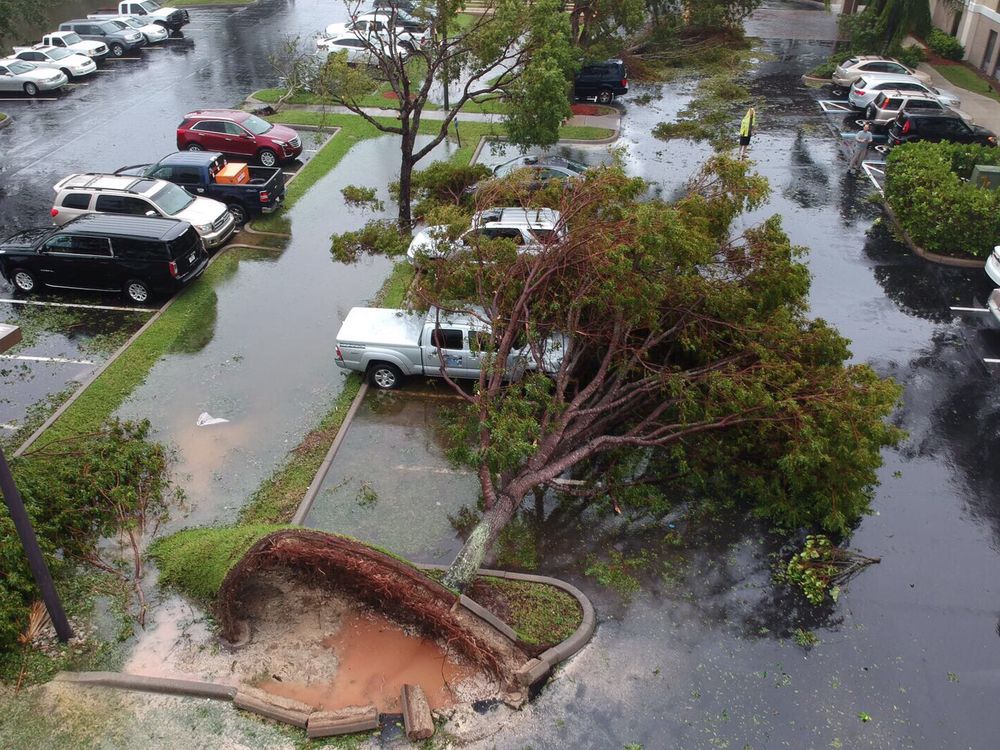 Hurricanes Harvey and Irma may have done more for the UAV industry than an army of lobbyists working on Capitol Hill.
Among the drone owners involved in recovery efforts are the members of SWARM (Search With Aerial RC Multirotor), a volunteer group of UAV pilots focused on search and rescue, who sent volunteer crews to both Texas and Florida. Founded by California artist and UAV pilot Jim Bowers (whose alter ego is Demunseed on YouTube), SWARM is working under an emergency COA (Certificate of Authorization) to fly what the Red Cross calls Neighborhood Damage Assessments. A COA allows drone flights at locations, times and altitudes that aren't normally permitted. Though SWARM had not deployed before the storms, the group quickly dispatched its members to Florida as Hurricane Irma departed the area.
Bowers says 12 SWARM pilots are now scattered across the state to perform 3D mapping of damaged areas, conduct real time assessments for potential search and rescue operations, and to monitor flood levels. Traditionally, such roles are performed by crewed airplanes and helicopters, which are in extremely high demand after such large-scale disasters.
Tampa-based drone firm FLYMOTION also has been active. FLYMOTION pre-deployed 16 aircrews all over Florida ahead of Hurricane Irma, and as soon as the winds dropped below 25 mph,  its crews were out inspecting utilities and critical infrastructure for private clients. According to company president Ryan English, FLYMOTION crews did the largest pre-deployment of UAVs anywhere in the country. "Within minutes of the storm rolling out, as soon as things were in the clear, we could get up and operating and providing the intelligence and feedback back to the necessary entities that need that information to get things restored as quick as possible and back to normal."
Asked if there has been resistance to drone flights from the FAA, Bowers says, "Not really. Primarily because we are working with the Red Cross and we are sending pilots down there that already carry a [Part]107 [certificate] or a [Section] 333 [exemption] and have minimum gear requirements."  English, whose FLYMOTION crews are flying 40 plus missions a day, says "the FAA has been good to work with, and accommodating to our requests."  After some initial bottlenecks in the Florida COA process, he says the FAA granted a statewide, blanket COA to expedite operations.  "That's huge," says English. "We're flying today near Miami International." Bowers also found the FAA to be responsive in granting COAs quickly. "On Irma and Harvey, it's been almost immediate—under 24 hours—because the FAA realizes the urgency," he says.
Speaking to the InterDrone conference last week in Las Vegas, FAA Administrator Michael Huerta said that "We recognized that we needed to move fast—faster than we have ever moved before. So we basically made the decision that anyone with a legitimate reason to fly an unmanned aircraft would be able to do so. In most cases, we were able to approve individual operations within minutes of receiving a request." By contrast, under normal conditions a COA request can take up to 90 days to approve.
English believes Irma represents the first big public demonstration of how useful UAVs can be. "I think one of the things to shape it is how Irma was so close to Harvey. Harvey was fresh on their minds, and seeing how [UAV operation] was implemented [in Texas], the acceptance of the technology [in Florida] has been much, much greater, and the request for it has been much greater."  
Huerta, in his InterDrone comments, says the storms are a turning point for the UAV industry: "You only have to look at the recent flooding in Texas after Hurricane Harvey to see what a transformative role that drones are playing." Huerta went on to say, "I don't think it's an exaggeration to say that the hurricane response will be looked back upon as a landmark in the evolution of drone usage in this country."
But there is still plenty of work to be done before drones integrate seamlessly into post-disaster operations. Immediately after the storms, some locals used their own drones to check out their surroundings without regard to FAA rules. That may have provided them with crucial information and fascinating footage, but  it posed a real threat to airborne rescuers plucking people off rooftops. Drones aren't equipped to see or dodge incoming aircraft, and can be nearly invisible to a busy helicopter crew. The FAA sent out numerous warnings to keep drones on the ground unless specifically authorized, and though most probably complied with the order—no reliable statistics are available—there was no way to stop those who didn't. Keeping drones out of places they don't belong remains a problem, as does how to both work around and take advantage of the general public's new capabilities. In any case, after the next disaster, we can all expect to see a lot more UAVs in the air.