Afghan Air
Corruption. Terrain. Goats on the runway. Everything conspires against civil aviation in Afghanistan.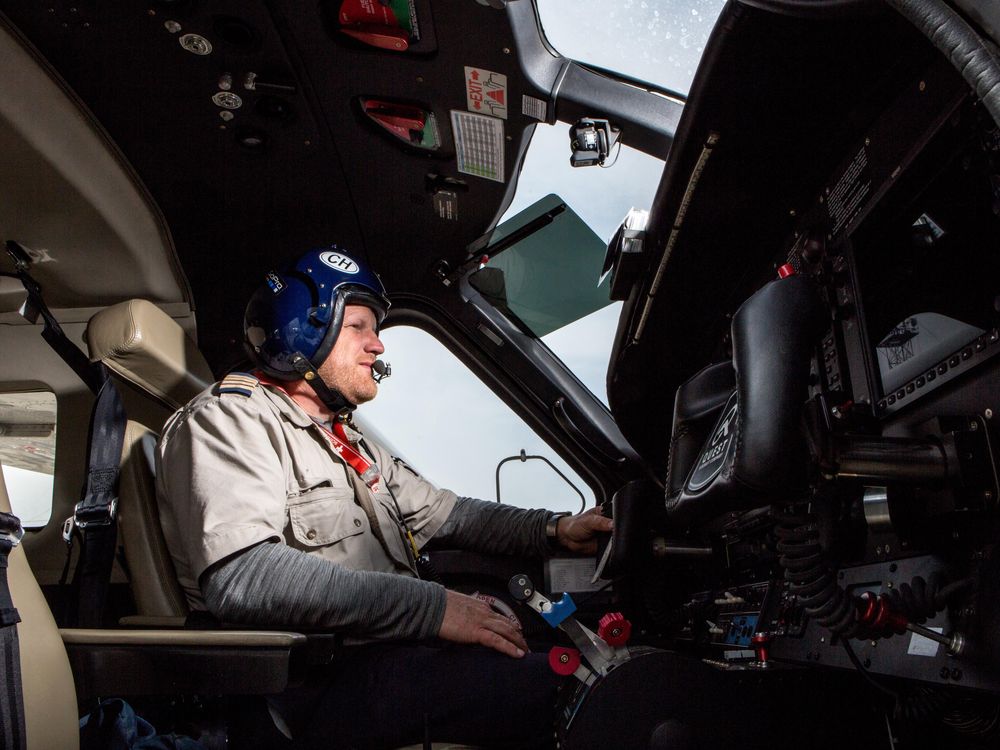 Michael Poulikakos crawled through the smoke filling his hotel room and pulled open the door onto his balcony. The pilot was about to suck in a full chest of cold Kabul air when bullets spattered into the wall next to him. Slamming the door, he retreated. For 12 hours last January, small arms fire and grenade blasts filled the Intercontinental Hotel as Taliban fighters hunted down foreign and Afghan guests. All the pilot could do was hide and wait.
That morning, he and another Greek pilot for Afghan airline Kam Air had returned to Kabul on a long overnight flight. The men agreed to meet for an early dinner in the restaurant of the 1970s-era hotel, newly restored in gaudy marble and chandeliers. That night, they took a table in the 300-seat ballroom.
Soon after, a small group of Afghan men dressed in Western clothes arrived and sat at a nearby table. "I don't like the way these guys are looking at us," Poulikakos whispered to the other pilot. "Let's finish up and get out of here." They ate quickly and left. Poulikakos stayed behind in the lobby, where the Wi-Fi was better so he could Skype with his wife.
As he sat down on one of the giant baroque sofas, gunfire and shouting suddenly ricocheted through the cavernous building. "I saw some of the cooks running from the kitchen and climbing upstairs through an emergency stairway, so I followed them," Poulikakos says. The other pilot had heard the attack from his hotel room and hid inside his mattress. When the Taliban broke into his room minutes later, he only narrowly avoided being killed.
Early the next morning, the battle tapered off as Afghan reaction forces regrouped. Around 6 a.m., the battery on Poulikakos's phone started to die. He wrote his wife that he would try to message every hour that he was okay, then he said goodbye.
After 12 bloody hours of close fighting, security forces killed the last of the Taliban insurgents. More than 20 guests had died in the assault. Nine of those were foreign Kam Air employees housed in the hotel. With five of its pilots killed, Kam Air was brought to its knees.
The attack sent shock waves far beyond the hotel. Kam Air and Ariana, Afghanistan's national airline, are currently the only two Afghan carriers operating in the country, and they are essential to the preservation of basic services, stitching together a fragile archipelago of government-controlled provincial capitals in a sea of lawlessness and violence. Government officials and aid workers trying to reach the provinces by road face Taliban checkpoints, ambushes, and improvised explosive devices. "We are having security problems right now. So [aviation] is the main mode of transportation inside Afghanistan," says Mahmood Shah Habibi, head of the Afghanistan Civil Aviation Authority (ACAA). "When air transport is not there, it means that the gate to a province is shut. Government officials, NGOs—no one can get there."
Without access to air travel, the government could lose what little control it retains, but although air transportation in Afghanistan is essential, it is also hazardous. Military and civilian aircraft share the same airspace. Fighter jets scream out on strike missions, and Reaper drones circle silently for hours. Afghan army helicopters switch off their transponders and take off in front of landing passenger liners.
And there are specifically local hazards too. The country's famous kites sometimes come untethered, rising thousands of feet in updrafts, their long tails dangling invisibly, crusted in crushed glass. (Kite fighting is a popular Afghan pastime; the glass-coated tails slice through an opponent's kite.) There are also circling vultures (a special problem in Jalalabad) and uncharted mountains contending for a pilot's attention. In Kabul, the mountains surrounding the city create intense, unpredictable winds, and the thin air at high altitude means less lift.
Beyond the chaotic airspace and challenging terrain, severe dysfunction also imperils civil aviation in Afghanistan. The country's aviation infrastructure and talent pool have been eroded by years of unchecked corruption. Steve Irwin, a retired U.S. Air Force officer and longtime adviser to Habibi, who has worked extensively in Afghanistan and Iraq, says organizations and people accept the risk because "civil aviation isn't optional."
"When you try to continue to live your life within the context of people trying to blow you up, what are your alternatives?" he asks. "Do you just say, 'Okay, I guess we don't fly anymore'?"
A troubled birth
Kam Air was an early addition to this aerial Molotov cocktail. It was founded in 2003 by an Afghan business magnate, Zamarai Kamgar, who received a passenger jet from a warlord as payment on a debt. The company joined a dinged-up scrum of local airlines hustling to make a buck after the U.S. military toppled the Taliban in 2001. It ferried aid workers, local businessmen, secret police, prisoners of war, loads of cash and—as U.S. military officials alleged in 2013—bulk quantities of opium around the country. Service was basic: The uniforms were frayed, the airplanes shabby, toilets questionable, and sandwiches to be avoided.
On my most recent Kam Air flight, in 2014, the aircraft circled over Dushanbe during a spring monsoon. When the pilot came over the intercom, it was to tell us, "I am sorry to report that we have lost contact with the ground." A boozy British security contractor flying out on vacation quipped, "Mate, if we keep circling like this, we're going to find contact with the ground."
But Kam Air was working toward providing Western-style conveniences. Before the attack on the Inter­continental Hotel, the airline had 37 domestic and international flights each day. One week afterward, it could manage only 17.
Today on Kam Air's website, you can buy tickets from Kabul to capitals in Central and South Asia and the Middle East, connecting at main airports in New Delhi and Istanbul. But since the attack on the Intercontinental Hotel last January, Kam Air flies to only six of 34 provincial capitals.
Kam Air crews, many of whom came from other struggling countries like Venezuela and Ukraine, understood the risks and continued to fly and work on the airplanes, drawn by hazard-pay bonuses that were still not high enough to attract Western crews. That is how Alexander Manko, a Ukrainian aviation engineer hired to monitor the airworthiness of Kam Air's fleet, ended up lying on his bed the night of the attack, wondering if he would die.
Months later, sitting at a beer garden in Kiev, his soft features harden when he remembers dealing with Habibi's ACAA. "Several times they asked my bosses to stop me from going to [the ACAA] offices because we were arguing all the time," he says. Responsible for making aircraft safe, he argued for stricter flight-safety regulations and more oversight. "It's like the Wild East," he says. "If they leave everything like it is now, there is no future."
Currently, all Afghan air carriers are blacklisted from European airspace. "An entire country may be blacklisted if it does not satisfactorily perform checks on its airlines," reads an European Union guide, placing the ban squarely on the shoulders of the ACAA.
The day after the attack, Manko went to the morgue to identify Kam Air's nine dead. "It was terrible because I know I will never see those people again," he says, his voice shaking. One of those killed was Katerina Pasenchuk, a fellow Ukrainian. The 30-year-old flight attendant had saved enough money to buy an apartment in Kiev, according to her mother Ivanna.
When Katerina got the job in Afghanistan, she gave her mother the codes to her bank accounts. "My work is dangerous. You need to know these things in case something suddenly happens to me," Ivanna recounts.
On the night of the assault, Ivanna called her daughter and got no answer. She called again and again. Shrapnel from a grenade had pierced Katerina's heart while she was hiding in her bathtub. Ivanna says she is afraid that she will forget the sound of her daughter's voice.
The Wild East
"We used to say be ready for a surprise at any time," says Daniel Juzi, a pilot and safety manager for Pactec, a small, nonprofit airline flying aid workers around the country. He is one of the most experienced bush pilots in Afghanistan, where he has flown since 1997. "With the combat and the Afghan [pilots] doing their own thing and the remoteness, it definitely has very unique challenges," he says.
For Afghanistan, civil aviation started in the 1950s, with the founding of Ariana and the construction of airports as refueling stops between Europe and India, like the elegantly arched, modernist civilian terminal at Kandahar. But the Soviet invasion in the 1980s and then the civil war in the 1990s tore the country limb from limb. The fighting and purges destroyed all the infrastructure and drove out the educated population.
When the Taliban took power in 1996, they had few experienced people to run aviation agencies and airports. "The [Kabul] airport commander was a cross-eyed young mullah, ­the son of some important guy and he thought he could run things," says Juzi. "It was a cowboy time operating there as far as civil aviation," he says.
"They lost a whole generation of people during the war years," says Irwin, Habibi's adviser. Habibi is only 29 years old, and the Afghanistan Civil Aviation Authority was established only in 2013.
Taliban mismanagement and the loss of regulatory oversight had a long-lasting impact on how pilots and others approached their jobs in the aviation sector. In 2012, I was a passenger on a battered Antonov An-24 turboprop transport that was chugging up over the bare ridges surrounding Kabul, headed for Bamiyan, the valley famous for the immense statues of Buddha blown up by the Taliban.
With no tower and no contact with the ground except by mobile phone, the East Horizon flight zoomed onto the frozen dirt landing strip at 8,543 feet. Roaring down the runway, a frighteningly loud bang filled the cabin, but the airplane continued on and taxied to a stop.
As we got off, the Afghan pilot—a man with a black-dyed walrus mustache—smoked a cigarette. I asked him about the noise. "Oh, that was nothing. We just clipped the wing of that parked U.N. plane over there," pointing at a white aircraft on the apron. "It was a side collision. The real problem is when you hit something head on."
Besides a cavalier attitude, lack of skill and experience compromises air travel in this country. In 2010, a friend of mine died along with 45 other passengers when a Pamir Airways Antonov An-24 crashed into a mountainside near Kabul after descending too early through heavy, low cloud. The airline is no longer operating.
Some shoulder-shrugging is necessary in war zones. In 2010, a small airplane I was on executed a "random steep approach"—an unannounced nose dive to a runway to avoid surface-to-air fire—a move that left me suspended by my seat belt as we fell into the airstrip at Lashkar Gah in Helmand province. There are also difficulties associated with the clash between the technology-dependent enterprise of aviation and the largely rural culture of Afghanistan. "Goats are smart things," says Juzi. "One of the things I do is teach our pilots to differentiate; to know whether it's goats or sheep on the runway. For goats, you can basically go ahead and land. Sheep, you have to circle overhead until they're driven away."
Flying in Afghanistan, according to every pilot I interviewed for this story, also offers some of the planet's most gorgeous scenery. "You have everything from desert to high mountainous terrain," says Juzi. "It's probably one of the most beautiful places on earth to fly."
Civil Aviation at War
Even with all its dangers, the airspace over Afghanistan is too valuable a commodity to abandon. Just as in ancient times when camel caravans from China carried precious cargo to emperors in Rome, passage through Afghanistan—or in today's case, over it—is the most efficient way to get from Europe to Asia. With thousands of passenger and cargo flights crossing the country between European and south and east Asian airports, the airways over Afghanistan today are an aerial Silk Road.
"It would be very difficult to turn off Afghanistan, traffic-wise," says Allan Storm, the former head of civil-military aviation integration at NATO in Kabul. Flights have difficulty flying north of Afghanistan because of the Himalayas, and flying south over the Persian Gulf tacks on extra fuel costs. A former Marine Corps air traffic controller with a degree in aviation management, Storm says, "You can always push traffic onto Afghanistan's airways."
As dire as things are, Irwin insists that they've improved over the last decade. When he arrived in 2007 the lights were out, he recalls. "There was the younger generation, and then there were the senior managers," he says. "We were missing the entire middle-management layer."
Indeed, many of the U.S.-led rebuilding efforts have focused on plugging this hole, but the result has been a second-wave talent drain among air traffic controllers and other skilled positions. After being trained with U.S. taxpayer money, the graduates tend to use their new qualifications to find more lucrative jobs in countries less afflicted by violence than Afghanistan. Storm doesn't blame them. "If you had a choice of staying in Afghanistan or going someplace else and making more money, where would you go?" he asks.
Irwin says the ACAA is aware of this problem, and is working to raise salaries both to keep skilled young Afghans from leaving the country—a problem that's hurting many industries, he points out, not just aviation—and also to curb corruption. He says the ACAA has already announced higher salaries for top managers, and is in the process of doing the same for middle management positions, with the rank and file to follow. At the new salary levels, the jobs are being opened to new employees, and incumbents hoping to be rehired will have to compete with new applicants, Irwin says.
At the moment, foreign contractors are still handling the majority of Afghanistan's air traffic control. Since 2002, the U.S. government has spent over $560 million on civil aviation-related activities: buying and installing equipment, training personnel, developing regulations, and improving Hamid Karzai International Airport's infrastructure. (Originally Kabul International Airport, it was renamed for Afghanistan's former president in 2014.) But even with all of this investment, the Asian Development Bank reported in a May 2017 study that the aviation sector requires a further $568 million.
Paradoxically, the American largesse can be a problem. "We think we can solve a lot of things by throwing money at it. So we throw money at it for a period of time, and then we walk away," says Storm. Often, no budget is planned for the maintenance of new equipment, which is left to deteriorate.
Storm, who after his stint at NATO went to work for the U.S. Department of Defense, remains skeptical of reforms and future investment, saying that the revenue Afghanistan earns on its own is mismanaged. As dictated by the country's constitution, aviation revenue—currently about $125 million a year from parking, landing, ticket (airport development) fees and concessions, according to Irwin— goes into the general budget, not to the ACAA. A large portion of that $125 million comes from overflight fees, which contributed about $47.2 million to Afghanistan's treasury in 2017.
"I look at the lack of qualified air traffic controllers, the administration, the financial, the management aspects, the technical equipment. I take a look at all that, and it's as though nothing's happened," says Storm. "You have to get rid of the graft and the greed and the corruption."
Habibi insists the ACAA is one of the most transparent agencies in the country. "I would strongly reject allegations that there is corruption in the aviation sector," he says. But he cannot answer for corruption in the rest of the government.
High Hopes
Irwin believes Afghan civil aviation will soon turn a corner. Working closely with Habibi, he is trying to get Afghanistan off Europe's aviation blacklist, saying that both Kam Air and Ariana are "working to improve themselves and are committed to achieving full compliance with international standards." And Afghanistan remains one of the few countries in the world never to have been audited by the U.N.'s International Civil Aviation Organization. Irwin says the first steps toward that milestone are happening now, and an ICAO team is scheduled to arrive for a preliminary assessment of Afghan operations by the end of this year.
Even after years of failure by international players, Irwin still touts a free trade zone at the airport as a way to fund improvements and says that a long-delayed new radar system to be installed by Thales in 2019 will allow aircraft to be safely spaced more closely together, permitting more air traffic and thus more revenue—albeit to the general treasury.
"Aviation is a fundamental pillar of economic development," says Irwin, who earned his master's degree in aeronautical science. "You can't get beyond a certain level unless you develop your aviation sector."
He points out that half of Afghanistan's exports by value move through Hamid Karzai International Airport and that the ACAA is the second highest revenue generator in the government. (In first place? The Afghanistan Telecom Regulatory Authority.)
Currently, there are between 50 and 60 civilian flights a day out of Kabul and around 160 or 170 military flights a day, says Habibi. There are also six flights a day to Dubai, a giant international hub and a gateway for Afghanistan. SpiceJet, Air India, flydubai, Emirates, and Turkish Airlines all run daily flights to hubs in Turkey, India, and the UAE. "Air traffic is increasing day by day," says Habibi. "Our president calls Kabul airport the heart of Afghanistan. If this airport is not there, nothing is going to happen in Afghanistan."
Juzi thinks training, technology, and regulations are starting to catch up and he says he has seen a lot of maturation in the past two years. "Things are starting to take hold," he says. "Regulations are starting to bite, and standards are starting to increase. There is hope."
The attack on the Intercontinental hobbled this fragile momentum. Besides killing Kam Air staff, it drove other foreign crew to leave. "We lost lots of lives there. It was a terrible attack," says Habibi. But he has been impressed by Kam Air's resilience. "The way that they recovered from it, we thought, they're a mature airline right now. They know how to deal with situations and how to control their operations," he says. He acknowledges that Kam Air remains in recovery mode.
Kam Air did not respond to multiple requests for comment on this story. Habibi says the company is hoping to buy airplanes soon and restore service to some provinces it hasn't flown to since the attack. And Irwin is confident "they'll be able to replace the pilots they lost."
Poulikakos, the Greek A340 pilot, survived the attack and is back in Kabul flying routes for Kam Air. More importantly, he is training Afghan pilots on the Airbus. He says he has stayed to help rebuild the airline.
"I met some nice guys here," says Poulikakos, who has more than 35,000 hours in the cockpit. "They're very good stick and rudder pilots," he says, "but don't expect too much from operations or instrument flight rules or weather flying or anything like that."
He and his wife earn money managing a helicopter rental company at home in Greece. He's not dependent on his flying income. But she knows he would not be happy doing anything else. "I'm not working here for the money," says Poulikakos. "I'm working here for the personal satisfaction. And the challenge."
That's one thing Afghanistan will always have in abundance.