An Aerospace Landmark Begins a Major Renovation
Architect Gyo Obata's marble-and-glass museum is home to thousands of aerospace treasures.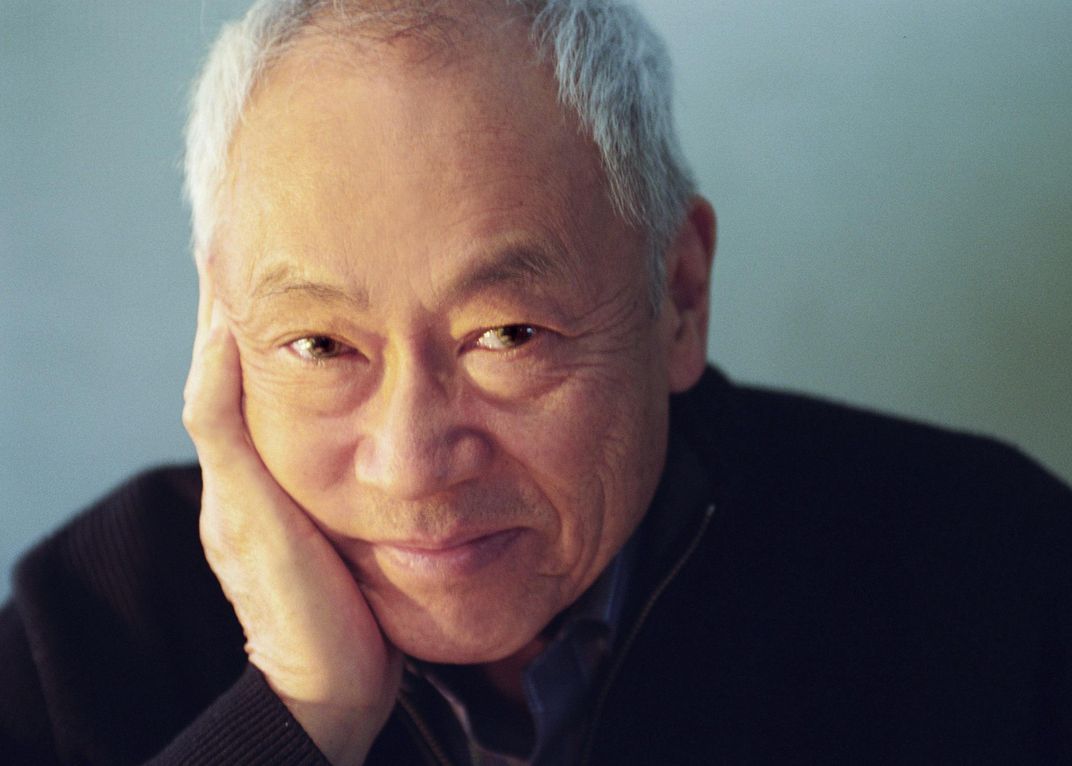 Architect Gyo Obata was confronted with a daunting number when he began to design the Smithsonian's National Air and Space Museum, which opened on July 1, 1976: 50,000. That's how many visitors were expected each day. To move crowds efficiently through the exhibits, Obata—of the St. Louis firm Hellmuth, Obata + Kassabaum, or HOK—drew on his experience designing airports and shopping malls and divided the exhibition area into two levels. On both levels, visitors walk on a wide walkway bisecting the exhibit spaces; at any point they can turn into exhibits on either side.
On opening day, there was a lot to see. The more than 200,000 square feet of exhibition space offered visitors everything that flies: Airplanes hung from steel trusses at vertical, horizontal, and 40-degree angles; rockets rose from a specially dug missile pit in the floor. There was even a stick of chewing gum from Billy Mitchell's World War I flying suit on display. "We've been here all day—it took us six hours to get off the first floor," a happily exhausted visitor told the Washington Post.
Two main objectives guided the building's design: First, the exterior had to match the Tennessee marble facade of the National Gallery of Art directly opposite the site; second, the building had to be big enough to display enormous objects—the aircraft and spacecraft important to aeronautical history. "[In 1972] I started with a vacant lot and I spent a lot of time with Gyo trying to explain our collection to him, and what we hoped to achieve," said Michael Collins, Apollo 11 command module pilot and then-director of the Museum, in 2010. The architect illustrated his vision for the Museum by rearranging the furniture in Collins' living room. "I'm a very conventional thinker, very orthogonal," Collins said. "My couch faced the fireplace and it was parallel to the rear wall. Gyo thought it ought to be 37 degrees from the front door and he had all the chairs arranged accordingly…. I remember thinking, 'Well, I don't know. I am not sure I want everything 37 degrees out there on the Mall. That's going to look a little bit peculiar.' But he did a wonderful job."
Gyo Obata very nearly didn't become an architect. In 1942, during the forcible removal of West Coast-based Japanese-Americans to detention camps during World War II, his family was ordered to report to the Tanforan detention center in San Bruno, California. As the family prepared to leave, Obata received a telegram offering him a place in the architecture program at Washington University in St. Louis. His university admission spared Obata imprisonment.
In 1946, after completing a Master's in architecture and urban design from the Cranbrook Academy of Art in Bloomfield Hills, Michigan, Obata served in the U.S. Army. He opened his architecture firm in 1955, designing everything from airports and universities to embassies and medical centers. When he was asked in 2006 which were his favorite, Obata replied, "From a standpoint of many people using it, the National Air and Space Museum in Washington, D.C. has been a favorite."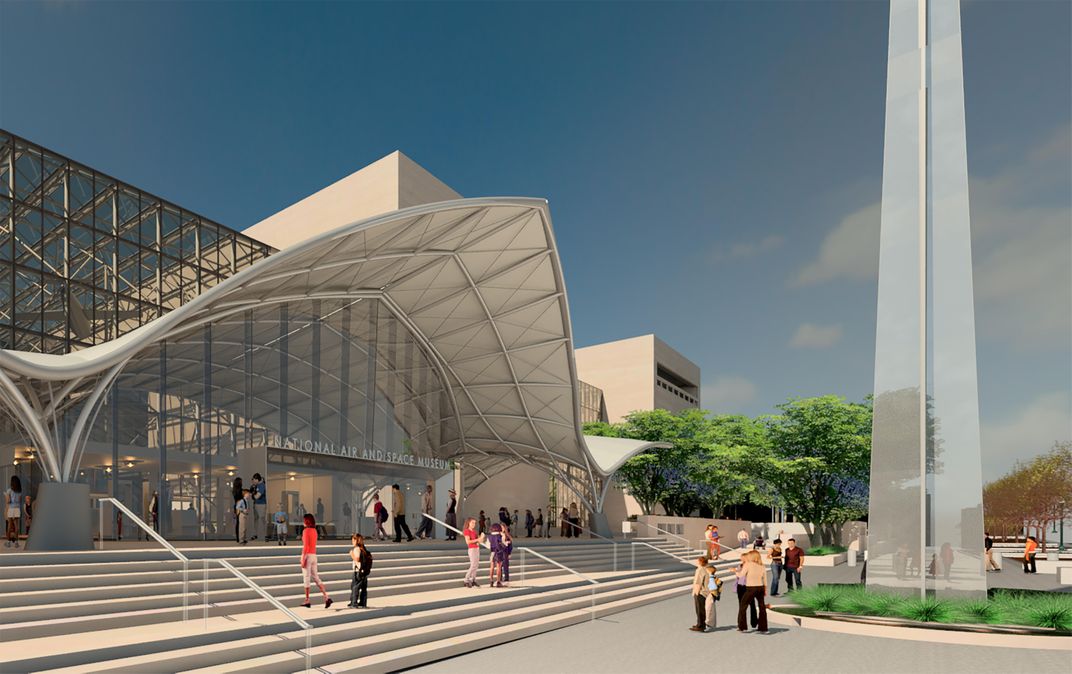 More than 8 million people visit the Museum each year; since its opening, 311 million visitors have tread through the building. The Museum is currently undergoing a $900 million, seven-year renovation, underwritten by federal funds and private philanthropy, but the 43-year-old structure will remain largely faithful to Obata's original design. "Many of the design elements will not change significantly," says Christopher Browne, deputy director of the Museum. "The original design of the Museum clustered space-themed galleries on one side of the building, and aviation-themed galleries on the other. Over the years, that changed somewhat as new exhibits came in. But as we are re-doing every gallery, we are going to try to again cluster them according to themes." The Museum will remain open during construction.
One of the biggest changes will be the introduction of a soaring wing to the entrance. The structure, says Browne, will help define the building. "Someone out on the Mall will see the wing and immediately associate the building as having a relationship to aviation and aerospace."