And Now, ISS Crew Member Barbie
A doll honoring a European astronaut inspires young girls to aim high.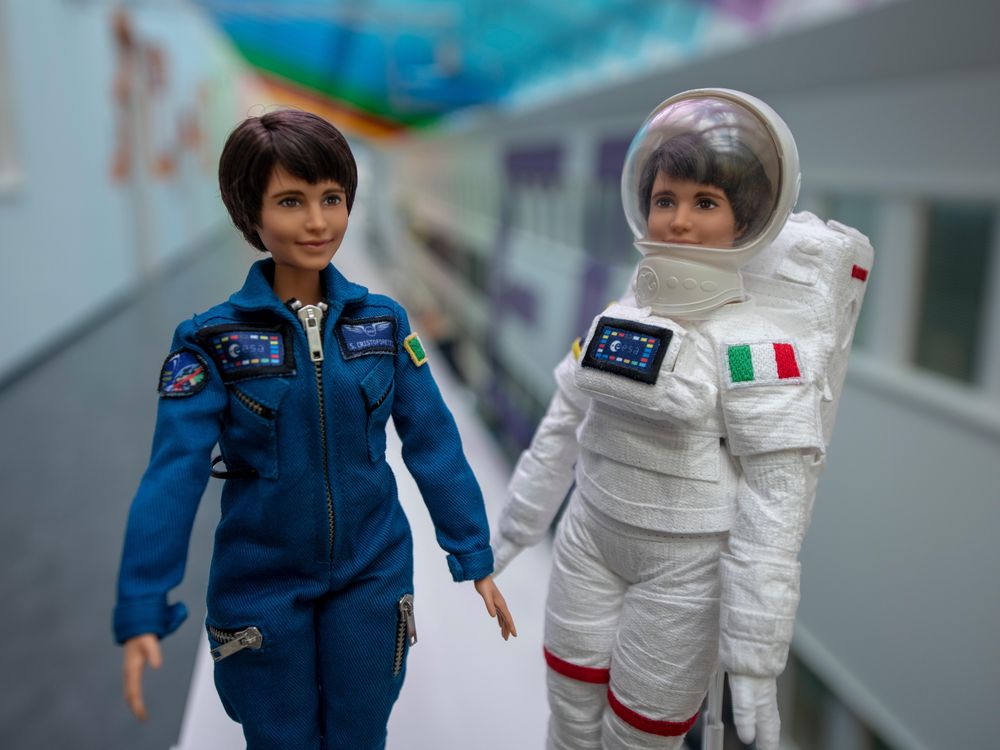 Samantha Cristoforetti is an Italian air force pilot who holds the record for the longest uninterrupted spaceflight of a European astronaut aboard the International Space Station. And now, the world-famous astronaut is being honored by the world's most famous doll.
The European Space Agency partnered with toy manufacturer Mattel to create two Barbie dolls in the likeness of Cristoforetti—one wearing a blue flight suit and the other donning a stylized reproduction of NASA's Extravehicular Mobility Unit.
Although the dolls have not yet been released commercially, they have, like their namesake, traveled far and wide. They were initially shown by Mattel Italia in Milan at a special event on International Day of the Girl last October and, most recently, they were on display at the Women's Day Gala of Professional Women International in Brussels and at the ELLE magazine Power Girl event in Paris.
The dolls are part of Mattel's Dream Gap Project, which seeks to counter cultural stereotypes that discourage girls at a young age from pursuing careers in fields such as science.