A Bottle of Nothing
A Japanese installation artist asks astronauts to bring back a little bit of space.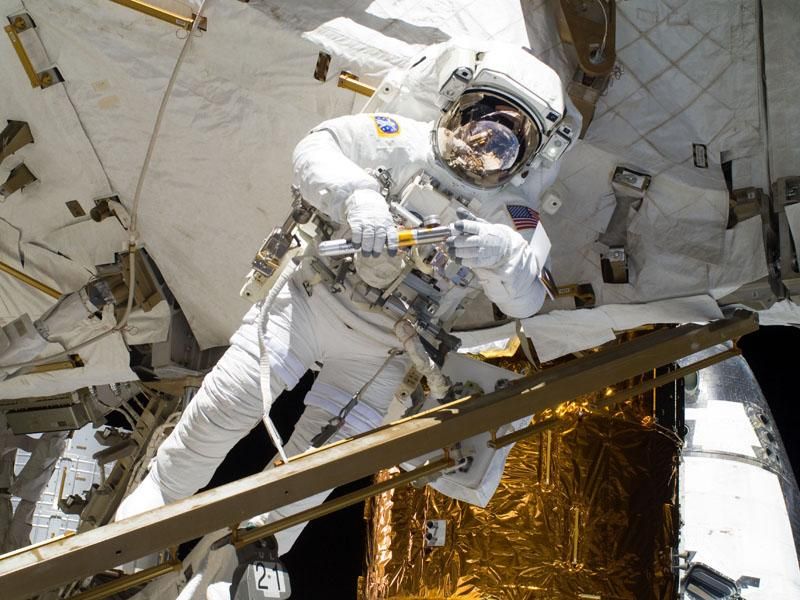 Call it a thought experiment, a way to engage the public, or an expensive waste of time.

Either way, the "Message in a Bottle" task on yesterday's spacewalk outside the International Space Station was one of the more unusual chores ever by an astronaut. At the behest of the Japanese Space Agency JAXA, NASA astronaut Alvin Drew opened a small container to the vacuum of space, thereby venting its contents and "filling" it with empty space (but wait, if space is empty, then...oh, never mind). Then he sealed it up again. The bottle will be brought back to Earth and shown around to (presumably) wide-eyed school children and museum-goers.

Actually, I like this kind of thing. NASA's forays into space art are few and far between, and generally stay in the safe zone of pop culture (take the recent shuttle wakeup song contest, for example). Their European and Japanese partners on the space station are more willing to let artists play a little. This particular "experiment" was the brainchild of installation artist Shiro Matsui, who uses large inflated balloons and other devices to explore the boundaries between empty and filled spaces, like this "hole in the water" in a Japanese lake:
As for Drew, we didn't hear much oohing and aahing about the majesty of space as he went about his task. It was all very practical, and literally the last thing he did at the end of a six-and-a-half hour spacewalk, his first ever. The 48-year old former Air Force pilot became the 200th person to make a spacewalk. The Capcom in Mission Control offered this congratulation: "Welcome to the club of those who work in a vacuum."