Marking Airmail's Centennial
See a new exhibit, collect the special edition stamp.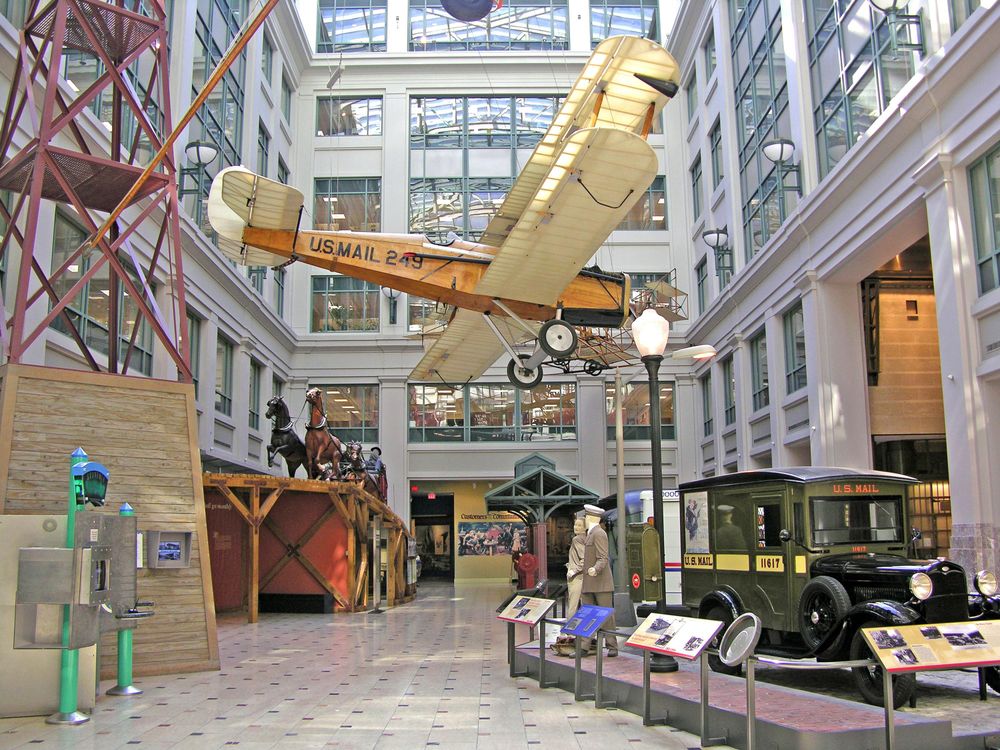 The first regularly scheduled airmail deliveries, dispatched a century ago on May 15, 1918, drew thousands to Washington, D.C., to witness the flights, which made national headlines.
Airmail was initially flown by U.S. Army pilots, who used the routes for training, says Nancy Pope, chief curator of the history department at the Smithsonian's National Postal Museum. On the inaugural Washington-Philadelphia-New York route, pilots flew Curtiss JN-4H "Jennies."
By August, "The Army wanted out," says Pope. Post office pilots flew the mail for nine years, until contractors acquired the routes. This shift "literally created commercial aviation," Pope notes. In 1918, the post office acquired 100 de Havilland DH-4s, a high-altitude Army Air Service airplane soon nicknamed "the flying coffin" after gruesome crashes trapped postal pilots in flaming wreckage. Following substantial safety retrofitting, the dangerous de Havilland morphed into the reliable DH-4B, which delivered over 775 million letters in its first year.
Marking airmail's 100-year anniversary, the museum's Postman of the Skies exhibit runs through May 27, 2019. On display: the "road map" one of the inaugural pilots wore strapped to his knee and the official pilot's report on the first Philadelphia-to-D.C. delivery.
Pope points out a few other special artifacts, like the logbook of Max Miller, the first pilot hired when the post office took over operations. "Every pilot had one, says Pope, "but this one's charred around the edges." On September 1, 1920, Miller and his mechanic were killed in a fiery crash en route to New Jersey. ("Mail collected and sent to New York post office," the crash investigator's report duly noted.) A hand-painted, varnished wooden dispatch board is "so simple," Pope says. "There was a time when an entire airmail operation could be run off one board. Pegs for pilot and airplane locations, airfields, pegs for weather." Also notable on the board: a row of pegs labeled "Forced Landing."