5 Ways the Civil Air Patrol Works 4 U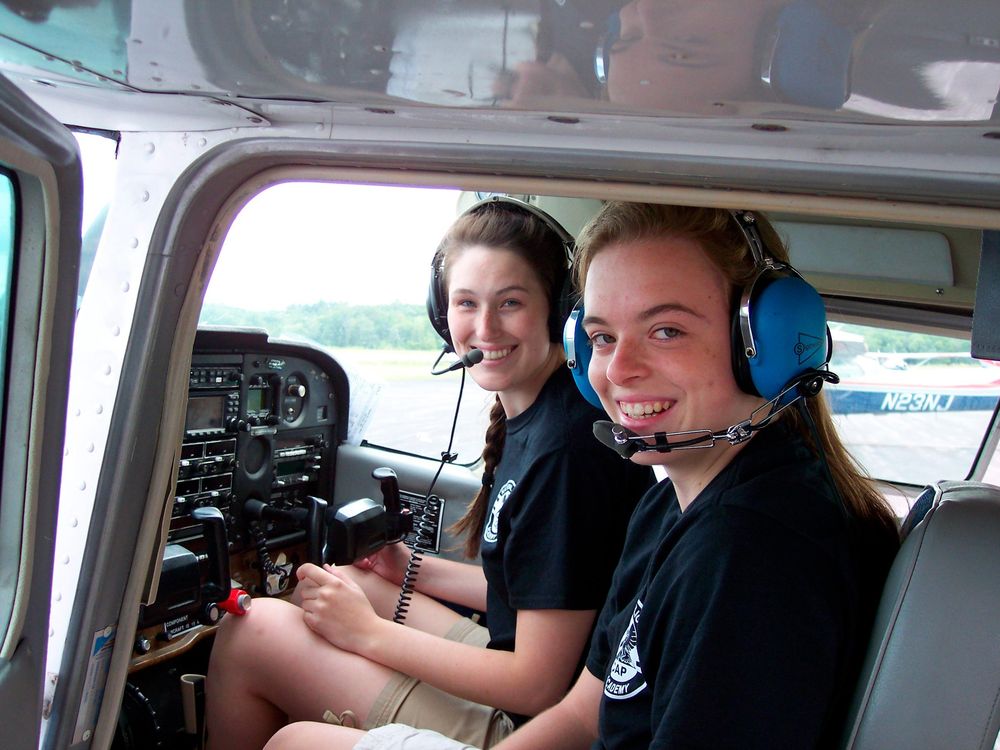 You can learn to fly in the United States before you learn to drive, and there's an organization set up to help you do it: the Civil Air Patrol, an auxiliary of the U.S. Air Force. The first year runs on average $300 (for uniforms and other items) and CAP can help those who can't afford the cost ). Once you're a cadet, your first flight is free. Curt LaFond, deputy director for cadet programs, has a few tips for aspiring pilots, ages 12 to 19.
1. Take an Orientation Flight
 "You don't just fly over your house," LaFond says. "Our cadets get introduced to the instruments in the aircraft, airport landmarks, navigation, weather—it opens up their eyes to this huge new universe called aviation, the scientific principles behind it, and the joy of it."
2. Work with a Pilot Mentor
"We're in over 1,000 communities across the country with volunteer mentors from the general aviation world," LaFond says. When he was a 16-year-old cadet, he learned from airline pilots with over 30,000 hours of flying time. "I was just a sponge," he says.
3. Make a Solo Flight
After a year, cadets can apply to solo at one of 15 CAP flight academies nationwide. What makes them special? "All the students are teenagers," LaFond says. These week-long overnight camps cost about $800.
4. Explore Aerospace Careers
Like drones? Interested in spaceflight? Like building things? The CAP offers one- and two-week career exploration courses, and you'll get your hands on real stuff. You could help build airplanes at Cessna, or learn about space launches at Cape Canaveral. Cadets can work with airplanes at the Experimental Aviation Association's fly-in in Oshkosh, Wisconsin—one of the biggest airshows in the world. "It's like a behind-the-scenes, all-access pass," LaFond says.
5. Prepare for an Air Force ROTC or Air Force Academy Scholarship
CAP cadets are not required to enter the military, but LaFond says, "if the number-one draw to our program is an enthusiasm for aviation, then the number two is a curiosity about potential military careers." Ten percent of the U.S. Air Force Academy's cadets come from the CAP. Colonel Nicole Malachowski says she can draw a straight line from her first CAP flight as a 13-year-old to becoming the first female Thunderbird pilot.—Paul Glenshaw