Paper, Scissors, Rocket
Most spacecraft modelers work in plastic—these folks just need a bit of cardstock and a printer.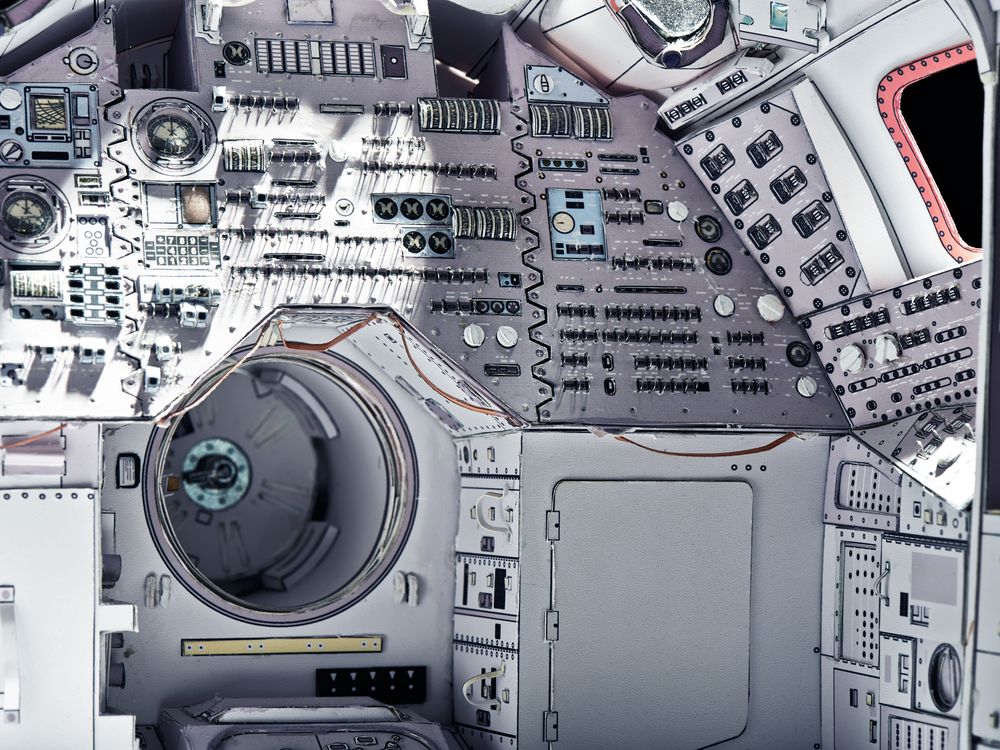 The 2013 Euro Scale Modeling exhibition in the Netherlands featured hundreds of meticulously detailed scale models from across the continent. One that dazzled many attendees was a five-foot-long Apollo command module separated into its components, each so realistic that it looked as though the actual spacecraft shrank to 1/12 its original size. Equally amazing was its building material: paper.
I started building space models in the 1960s, and back then, if you wanted your own "rocket garden," you had two choices: design and build your own or buy a plastic kit. The styrene models of the era varied in quality, some reasonably accurate, others not so much. Often the models represented prototypes or early concepts. Five years ago, I found an alternative: "Paper Aeronautics and Space Administration" at papermodelers.com.
Models made from paper are hardly new. But in the mid-2000s, a confluence of factors gave them new life. "Digital technology, affordable design software, and the Internet with its inherent capacity for market distribution all came together," says Ken West, who designed the Apollo spacecraft that wowed Amsterdam. "Those things gave us a new opportunity to create subjects that are nearly impossible to duplicate in plastic for a reasonable price."
The sheer variety of scale model rockets and spacecraft in paper is remarkable. All the early U.S. and Russian manned spacecraft are available, along with a host of historic satellites and robotic explorers. If history's not your thing, you can download most of today's launch vehicles and planetary explorers, all but a handful for free. You can even get ahead of NASA and build your own Orion spacecraft.
The simplest paper launch vehicles are basically long tubes topped by a cone, with two-dimensional details printed on the parts. Space agencies NASA, Europe's ESA, and Japan's JAXA also offer free models of many robotic spacecraft that are relatively easy to build.
Typically, the more realistic a finished model looks, the more details it has and the higher degree of skill is needed. Many of the Russian boosters, for example, include detachable stages and engine details. NASA offers both simple and "challenging" versions of Cassini, the spacecraft now studying Saturn, and the space agency's Hubble Space Telescope model is museum-quality.
For the top-of-the-line kits, you'll have to open your wallet. (I have several and they're definitely worth it.) Ken West's 1/12-scale Apollo command module requires 127 pages of parts and 38 pages of instructions. At a length of 43 inches, AXM's 1/100-scale International Space Station takes up a lot of shelf space.
I consider the basic model as a starting point upon which to add whatever details will produce the most accurate possible replica. I don't limit myself to paper: Most of my finished models include plastic, wood, or metal.
Card modeling is a very forgiving hobby. When I worked on an expensive plastic or resin model, I would become frustrated whenever I screwed something up, but with paper models, I can fix an error just by getting another part on my computer and printing it out.
As technology evolves, 3D printers may become as ubiquitous as scissors and paper. But for now, the best and cheapest way to create your own space museum is to invest in a little ink, a few humble pieces of cardstock, and a bit of sweat equity.