Ithaca's Airplane
A World War I trainer—and aviation film star—comes home.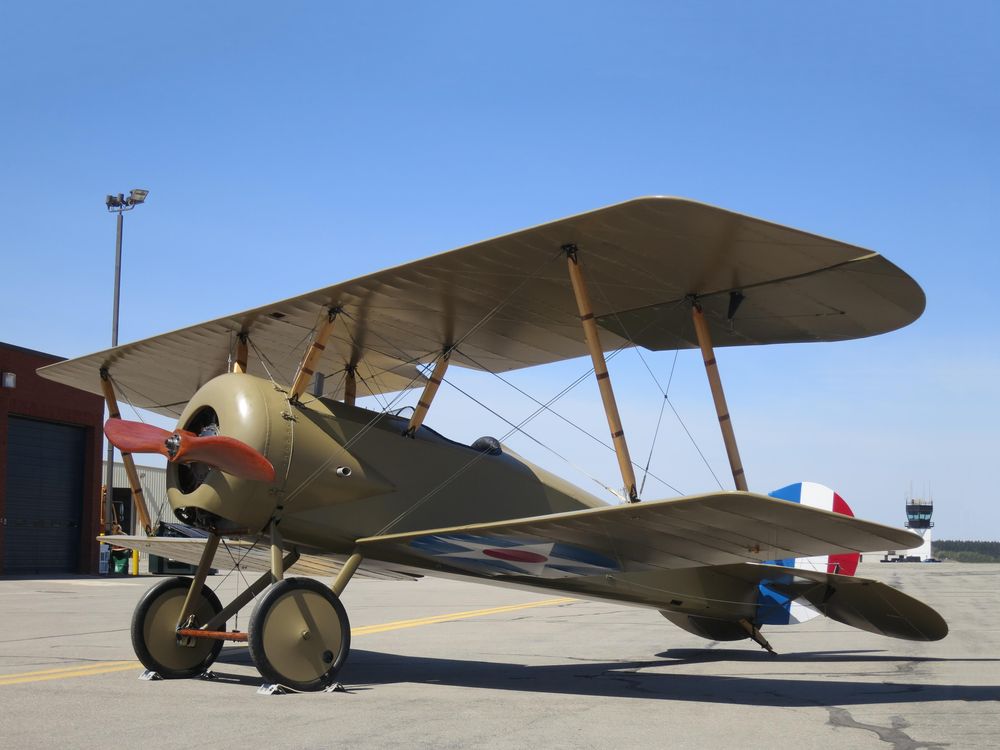 Before it was demolished, Manhattan's Rivoli Theatre sat on Broadway between 49th and 50th streets. With an ornate, Greek-temple façade and seating for 2,300 patrons, it wasn't a movie theater; it was a movie palace. On November 10, 1918, the day before World War I ended, the film A Romance of the Air premiered at the Rivoli. It starred Lieutenant Bert Hall, an American soldier of fortune, and was loosely based on his dodgy 1918 memoir, En l'air! The book and movie cashed in on Hall's World War I exploits with the famed French Air Service squadron, the Lafayette Escadrille.
Two months earlier and 200 miles from the Rivoli, there was another debut. On September 29, a single-seat, advanced pursuit trainer, the Thomas-Morse Scout S-4B, lifted into the air. It bore a factory identity, No. 191, that signaled its place in a production run of airplanes destined for the Army Signal Corps. To keep up with the Army's demand for the S-4B and its subsequent iteration, the S-4C Scout, the Thomas-Morse Aircraft Corporation employed more than 1,100 workers. Across the nation, wherever combat pilots trained, they likely flew one of the Thomas-Morse S-4 models. The ubiquitous aircraft was known in flying circles simply as the "Tommy."
One hundred years later, it's easy to assume that there's no fan base for an obscure, silent movie about a long-disbanded air squadron, or an airplane deemed obsolete before the last one was assembled. But there is—and it's concentrated in Ithaca, New York. This college town perched on the south shore of Cayuga Lake garnered national attention between 1914 and 1919 in two nascent industries—flight and film. A Romance of the Air was filmed in Ithaca during the summer of 1918, one of dozens of silent films made there by Wharton, Inc. But Ithaca's days as a cinema hub were numbered; by the early 1920s, the era was over. The Thomas-Morse company lasted a little longer; it wasn't taken over by the Consolidated Aircraft Corporation until 1929. Still, for a time, Ithaca was a movie-making, airplane-producing wonderland.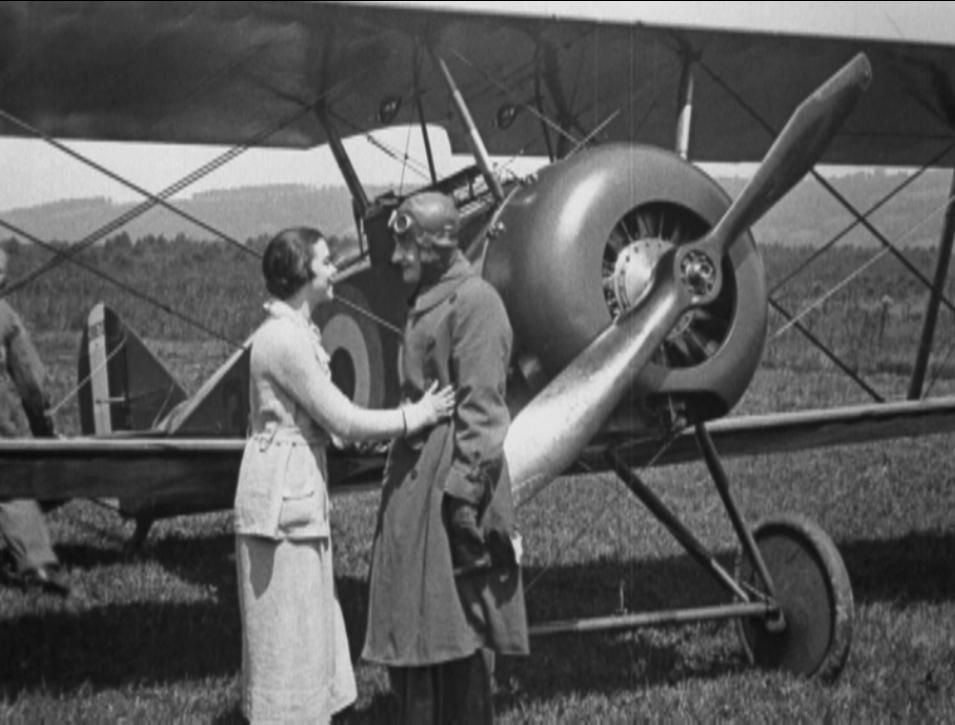 On September 29, 2018, Ithaca's aircraft heritage will again be on display when the Thomas-Morse Scout S-4B, production No. 191, takes a final turn over the town where it soared a century earlier. Randy Marcus, treasurer of the Ithaca Aviation Heritage Foundation, noted the flight demonstration is a reminder of Ithaca's role in the "origin of a technology we take for granted today." And in a surprising turn, this Tommy also has a link to Ithaca's glitzy past as a movie town.
For over a decade, volunteers with the Ithaca foundation have dedicated thousands of hours and raised tens of thousands of dollars for the project they've dubbed "Tommy Come Home." The project's leader, Don Funke, claims that "you had to be a little bit insane" to get involved with the initiative. Perhaps. But the insanity paid off. The flyover this fall celebrates the project's singular success, a tale of abiding passion, lucky breaks, and survival.
The beginning of Ithaca's Tommy saga was low-key. Local flying devotees came together with executives of the Tompkins County Airport to plan an "airport day" celebrating aviation in Ithaca. The conversation wandered into the history of flight in the region. "It was clear," said Funke, a meeting participant, "that virtually no one in the group knew much at all about the Thomas-Morse Aircraft Corporation. A few of us wanted to know more and the more we learned, well, 'Tommy Come Home' just made sense."
The Thomas-Morse Scout, a sweet, trim, single-seat biplane was conceived in 1916 by B. Douglas Thomas, chief design engineer for the Thomas Brothers Aeroplane Company. It was developed as the solo craft that pilots would fly after their initial instruction in a two-seater airplane. As an advanced pursuit trainer, the Scout was similar to the combat aircraft American pilots were expected to fly when they arrived in Europe.
In June 1917, a prototype of the Scout, powered by a 100 hp Gnome Monosoupape 9B rotary engine, was flight-tested. It reached a speed of 95 mph and an altitude of 14,000 feet. Impressed, the U.S. Army Signal Corps ordered six prototypes for field testing. After suggested modifications, the Army placed an initial order on October 3 for 100 Scout S-4B planes. The British ordered 25. An additional 500 S-4C models were ordered by the Army in early 1918. Despite general satisfaction with the Scout and no reports of structural failures in the field, rapid industry advancements—the engines were antiquated before the first S-4 was produced—quickly made the stalwart trainer obsolete. Before the ink dried on the agreement ending World War I, the Army scrapped or sold its inventory of Scouts. Tommys that survived the war in decent condition went to civilian flight schools, barnstorming daredevils, and film production companies. As late as 1958, the indomitable airplane made an appearance in director William Wellman's Lafayette Escadrille.
When project members began hunting for an airplane in 2005, they discovered the Scout was nearly extinct. Only 15 were known to exist worldwide. Funke remembers the belief that kept the group focused on their search: "If there was only one Tommy left in the world, shouldn't it be in Ithaca?"
"A big issue for us," he said, "is that you can't buy one of these. A collector or museum—if they had one—either wanted a lot of money or a trade. We had no money. We had no trade."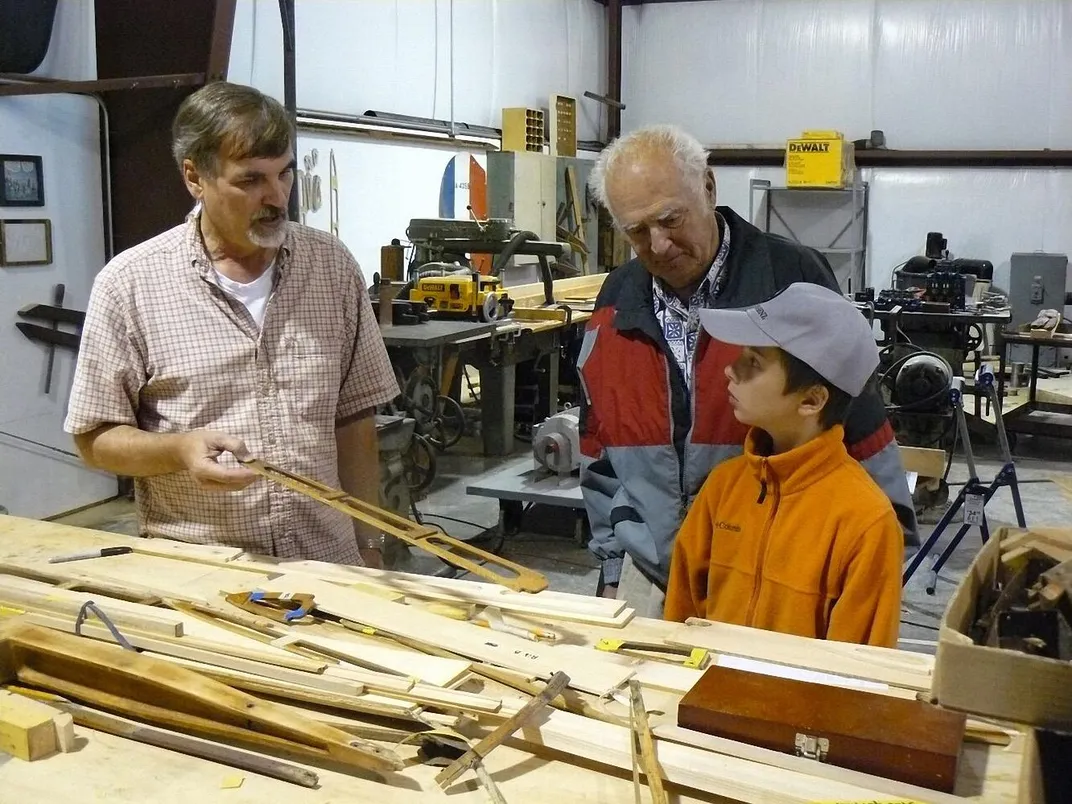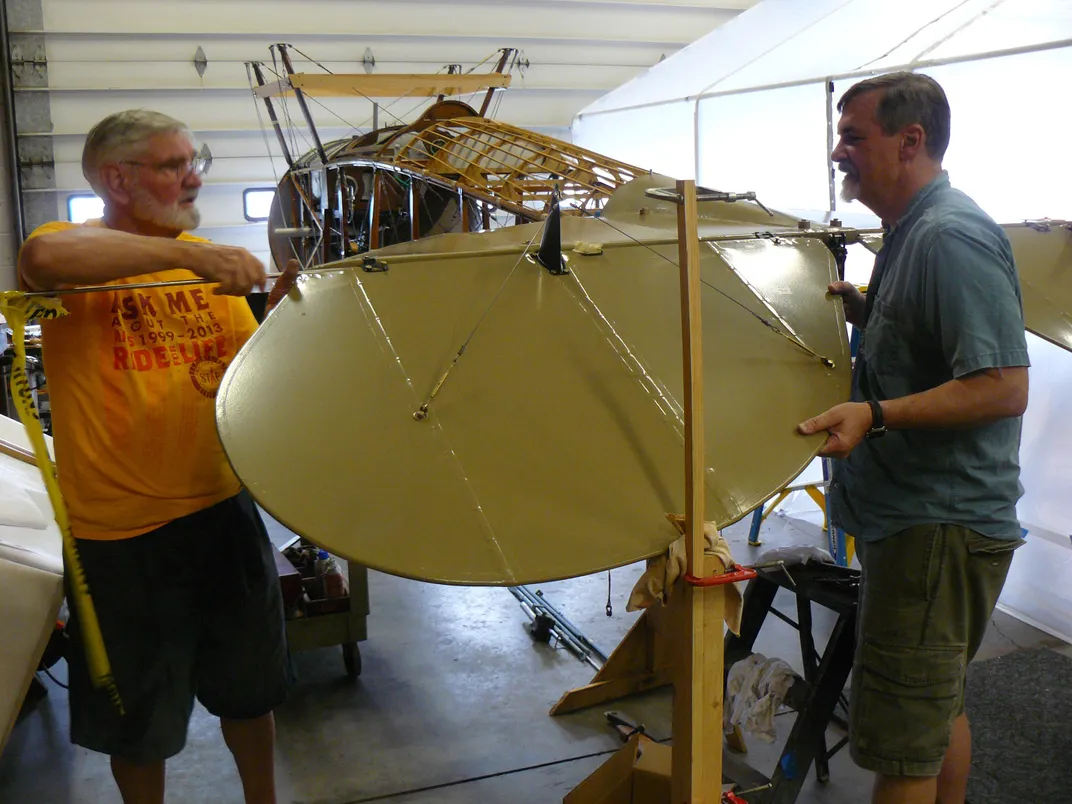 Then, in 2010, "divine providence," as Funke tells it, intervened. The Tommy team got two important pieces of information: Dr. William N. Thibault of Newport Beach, California, happened to own a vintage Tommy, and his son lived in Ithaca. The doctor and his wife visited the town regularly. A gentle, coordinated campaign of persuasion got under way and eventually succeeded. Thanks to the Thibaults' generosity, the Scout bearing production number 191 came home. Thibault told the Tommy volunteers, "You demonstrated you would do exactly what I had always wanted to do with the plane, which was to restore the aircraft to its original configuration."
When the aircraft arrived in 2011, the project moved into high gear. The team soon discovered their airplane was a mash-up, a rare S-4B fuselage adorned with scavenged parts from other models. Here, though, was the airplane's link to Ithaca's movie past. Jim Rundle, a restoration volunteer and the project's unofficial historian, saw a clip of restored footage from A Romance of the Air. Two minutes into the video, Rundle recognized a Scout prototype disguised as a "French" aircraft. Stunned, he realized the Tommy undergoing restoration had the "cowl and lower wings" of that prop plane.
Reclaiming the cobbled S-4B was daunting. Another was known to exist at the Old Rhinebeck Aerodrome in Rhinebeck, New York. Although it was on display and it wasn't possible to look under the aircraft's canvas or take apart its engine to see how it was put together, Rhinebeck staff did allow the Tommy team to examine, measure, and photograph their Scout. What followed was a seven-year odyssey of informed guesswork, cunning observation, and meticulous replication. Ithaca's Tommy had to be completely dismantled—body, wings, engine—and reassembled to make it airworthy. A hundred years of dirt, grime, and castor oil were carefully cleaned from every metal piece. Fittings for the motor and other parts were painstakingly copied or reverse engineered, framing and wiring replaced or repaired, and new fabric stretched over the frame. Paint tinted to the original khaki color was applied and wing coverings were hand stitched.
But luck also accompanied diligence. The Tommy team suspected they would have to replace the wings of any airplane they secured. Borg-Warner, the successor corporation to Morse Chain (the Morse in Thomas-Morse), allowed the Tommy project to use the original tools at the same facility where the Scout was produced. The project team was able to replicate a complete set of upper and lower wings at the location. It was, as Funke said, "a rare privilege to be handling the same tools in the same place where those parts were first produced a century ago. And imagine: Those men and women who arrived at the factory by horse or wagon or bicycle or on foot, came to build a [type of] machine most had never even seen."
The project has been an intense saga of labor and love—all for a few moments in the sky. After its September 29 flight, the airplane will reside at the forthcoming Tompkins Center for History and Culture.
When asked what fuels so much devotion from so many to restoring such an archaic machine, Marcus and Funke don't hesitate: for a chance to see it fly. "Early on," Funke said, "one of the volunteers asked, 'Are we building a monument or an airplane?' It was a great question. All of us with this project knew the answer."