Photo Gallery: The Art of the Control Tower
Air traffic controllers work in some of the world's most distinctive buildings.
Not everyone would look at the "creamy concrete texture and circular windows" of the now-defunct LaGuardia air traffic control tower and think of Swiss cheese. Or glance at the Paris-Orly tower and be reminded of a birdie from a badminton game. Fortunately, National Air and Space Museum photographer Carolyn Russo looks at things in a different way. Since 2006 Russo has been photographing contemporary and historic air traffic control towers around the world. Her lush, compelling images have now been gathered into a new book, Art of the Airport Tower, and can be seen in an exhibition with the same title, which opens at the Museum on November 11, 2015, and runs through November 2016.
All images from Art of the Airport Tower by Carolyn J. Russo, copyright 2015, published by Smithsonian Books, Washington, D.C.
Imperial Airways, Dubai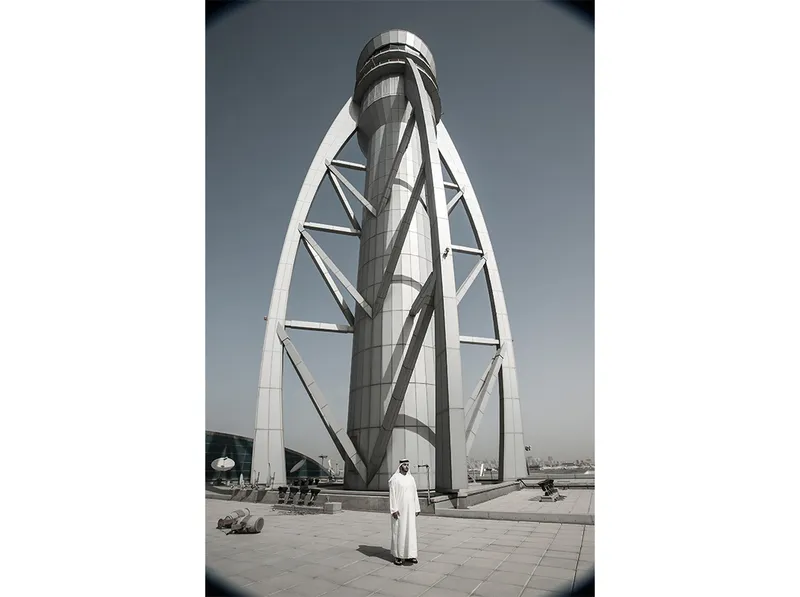 Dubai's aviation history began in 1937 with the establishment of a flying-boat base for Imperial Airways. In 2014 Dubai set a record for world's busiest airport. The contemporary airport tower is crowned with a multi-level control center.
Torslanda Airport, Sweden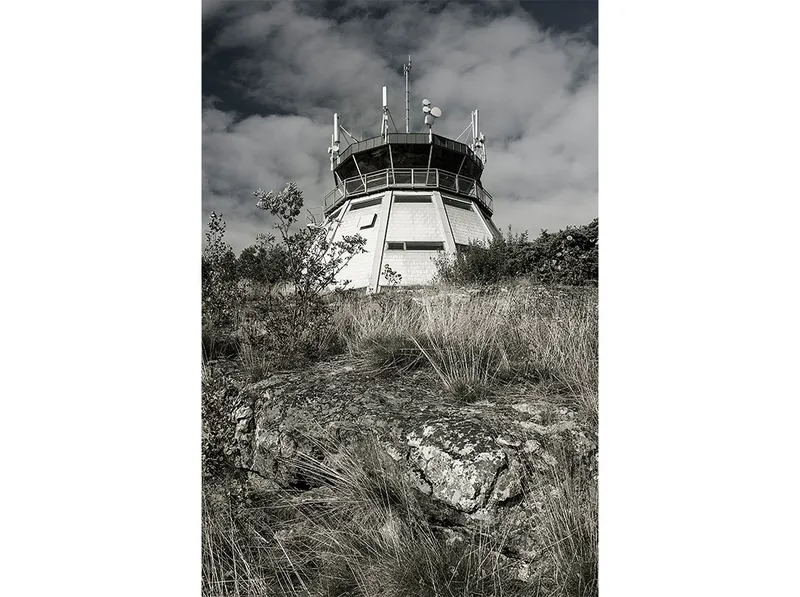 Sweden's Torslanda Airport opened in 1923; the last of its three towers was built in the late 1960s. In October 1977 the airport closed; the restored tower is now a café.
John F. Kennedy International Airport, New York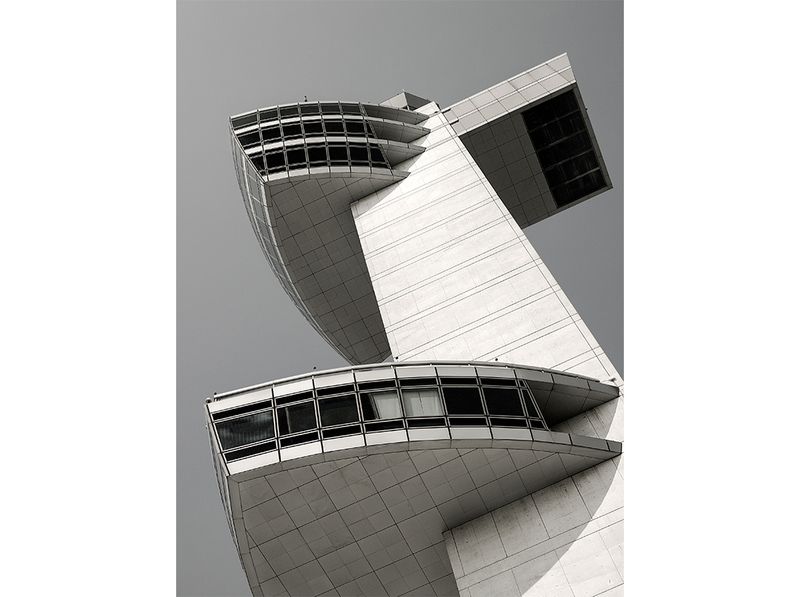 New York's John F. Kennedy International Airport is one of only two airports in North America that has scheduled direct flights to all six inhabited continents. The new control tower, built in 1992, stands 321 feet high.
Sydney Airport, Australia
Australia's Sydney Airport tower houses all of its staff areas and bathrooms on its exterior, in pods.
Abu Dhabi International Airport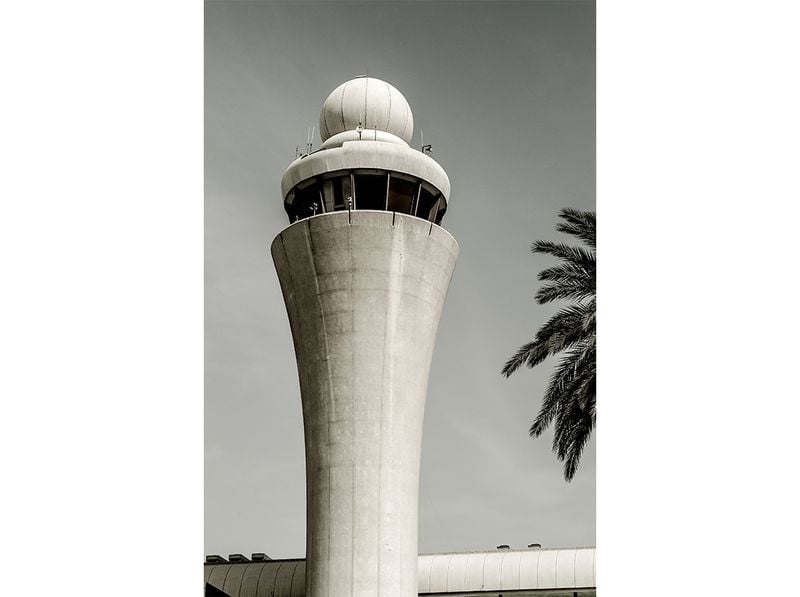 The United Arab Emirates airport opened in 1968 on the island of Abu Dhabi. The 1982 tower design integrates the climate and local culture.
Seletar Airport, Singapore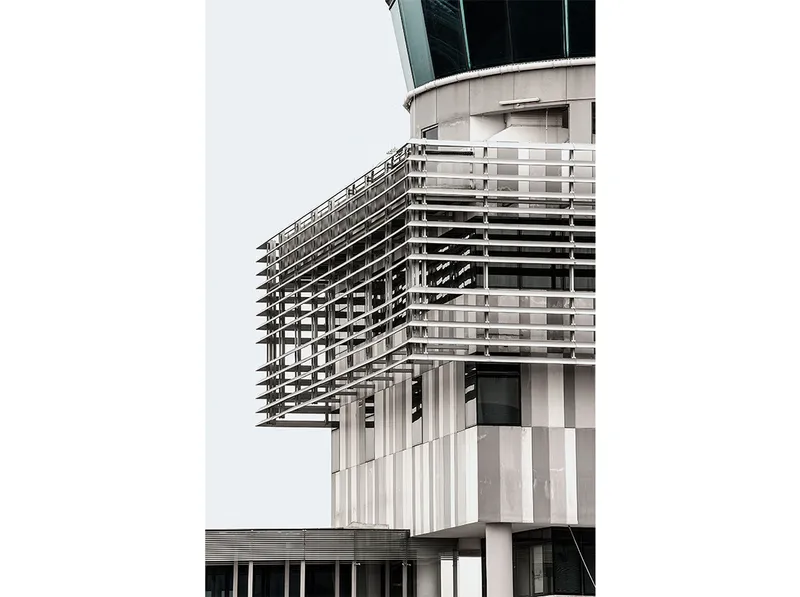 Built in 1929 for the Royal Air Force, Singapore's Seletar Airport served as a military base and civil airport until 1937.
Flamingo International Airport, Bonaire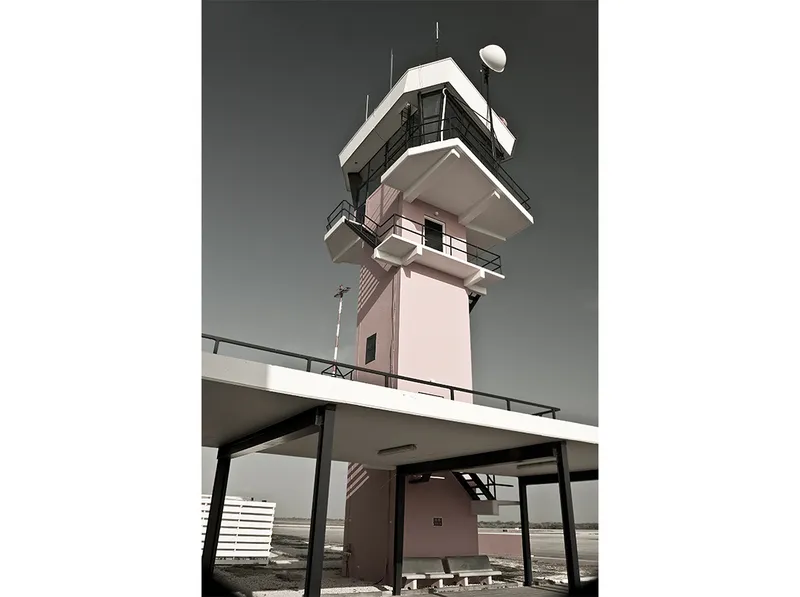 With its pink tower, Flamingo International Airport is located on Bonaire, a Dutch Caribbean island roughly 60 miles off Venezuela.
Fort Worth Alliance Airport, Texas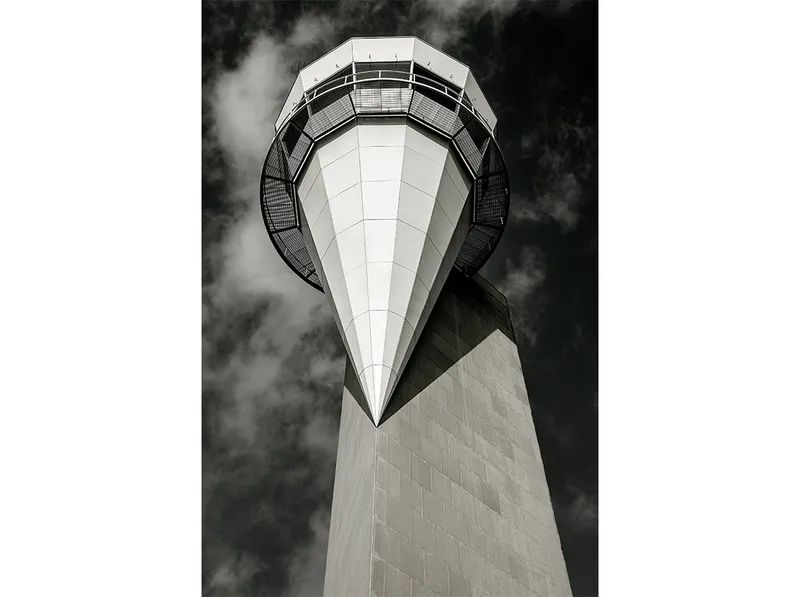 The tower at Fort Worth Alliance Airport in Texas was designed by Albert Halff Associates and built in 1992. The cone hides the tower's microwave-signal relay equipment.