Airframe and Powerplant Mechanic
Stacey Rudser, STS Aviation Services, Orlando International Airport, Florida.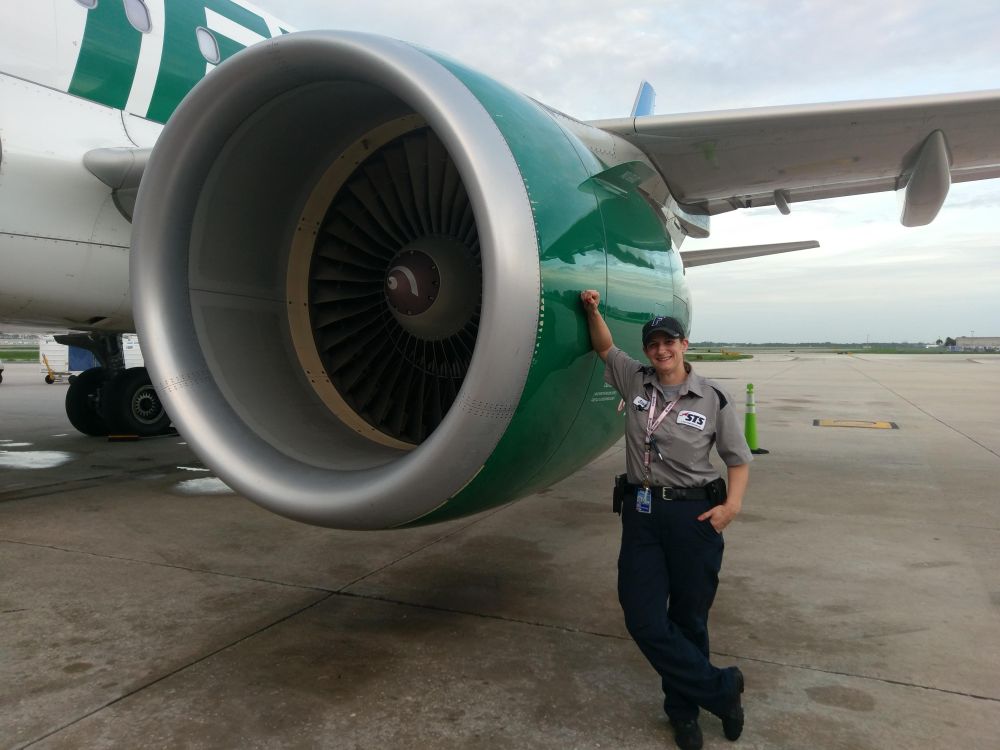 Rudser had just started a new high school in a new state when a friend introduced her to the JROTC program. One of her instructors, an Air Force major, expressed his enthusiasm for his work as a maintenance officer on C-130s. After a tour of an HH-60 Pave Hawk helicopter, Rudser was hooked. Shortly after high school, she enrolled in an A&P school.
The job: Do maintenance checks on five airplanes a night. The team does everything from routine maintenance to "A" checks, periodically mandated inspections that take the aircraft out of service overnight.
The path: It takes 18 months to two years of school to earn an A&P license; after graduating, Rudser took a job doing passenger-to-freight aircraft conversions for FedEx. "It's the coolest thing you'll ever see," she says. "We actually take a circular saw and cut a giant hole in the airplane for a cargo door." She hoped eventually to become a commercial mechanic, but wasn't sure how to get the necessary experience.
The scholarship: "In order to work on different aircraft," says Rudser, "you must have a  familiarization course—a 'fam' school, as we call them. They can be difficult to get." In 2013, Rudser received a scholarship offered by UPS Airlines through the Association for Women in Aviation Maintenance. She was able to take a technical training course on Boeing 767s. "That scholarship changed my career," says Rudser.
Best thing about the job: "It's always different. Even if an airplane has the same problem that you ran into the other day, it might have a different cause. Also, seeing the [new] engines they're coming out with. The ones we see have the LEAP-1A engine from GE—it's got 3D-printed [composite] fuel nozzles. [Engineers figured out how to place] composites in the hot section! It's brilliant. It's like being in a sci-fi novel sometimes."
Neat fact: Disney, Universal Studios, NASCAR, and Formula One all hire A&Ps.