The 11 Most Endearing Small Streets Worth Visiting
These tiny corridors around the world invite you in with their charm and surprising level of bustle
Everyone knows the famed Champs-Elysees in Paris or the Sunset Strip in Hollywood. But sometimes it is the smallest streets that live the largest. 
Across the world, there are streets that are both short in stature and stardom, but big on food, history, shopping, beauty and all are just waiting to be explored. 
For example, tucked away in Cairo, there is a little street that is a treasure trove of history unlike any other in the Islamic world. Or in Penang, Malaysia, where a short walk has you pass by stunning wall art and unbelievable street food.   
So, take a trip with us, as we travel from Cairo to Amsterdam to Havana, exploring the smallest streets with the biggest appetite for adventure
El-Moez Street - Cairo, Egypt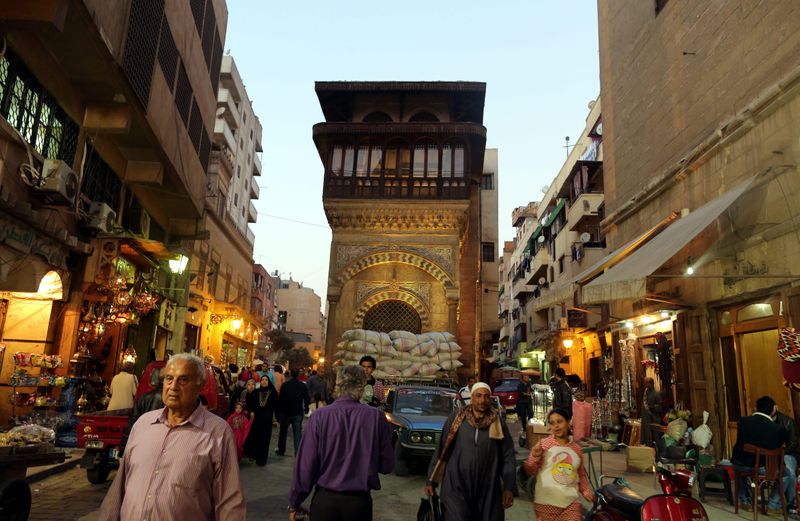 This 15-feet-wide street in old Cairo might be the most historically and archaeologically significant street on Earth. Built in the 10th century, this "palace city to inspire awe and fear" has become an "open air museum" with an enormous concentration of medieval architecture that's unparalleled in the Islamic world.
Grand Rue - Colmar, France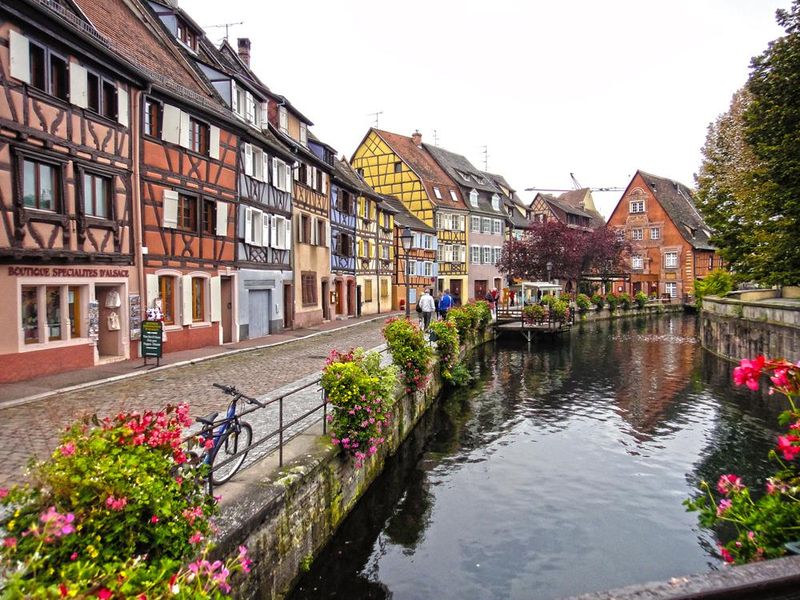 The charming little town of Colmar in Eastern France is one of the most beautiful places in Europe and right in the heart of it is the Grand Rue. From canals to rainbow-colored houses and Alsace wine, walking down this street will make you feel like you fell into a fairy tale.
Beach Street ("Lebuh Pantai" in Malay) - George Town, Penang, Malaysia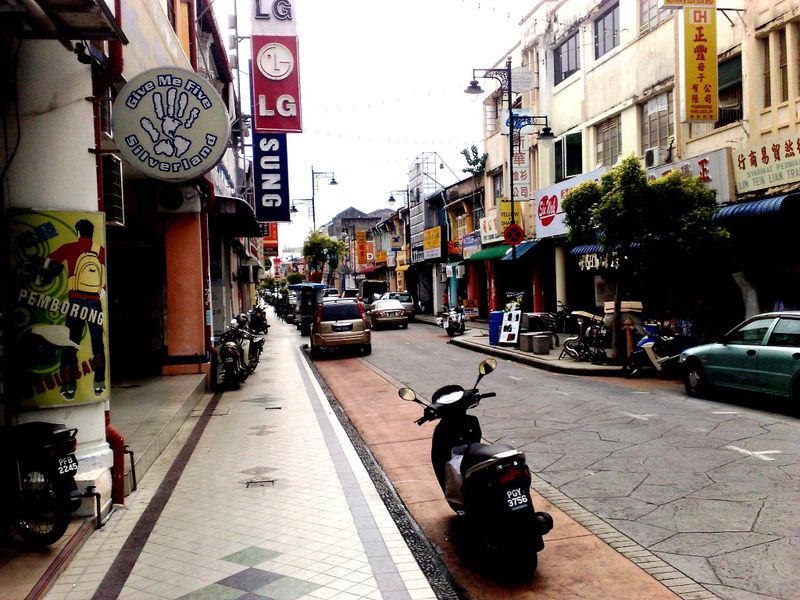 Penang is legendary for its "hawker" food and strolling down Beach Street one can fill up on Hokkien mee (prawn & egg breakfast broth) or Ais kacang (shaved ice with red bean & grass jelly). This street offers more than edible treats, though. Wall paintings and murals line the road, with a street art festival here every November.
Rue du Petit Champlain - Quebec City, Quebec, Canada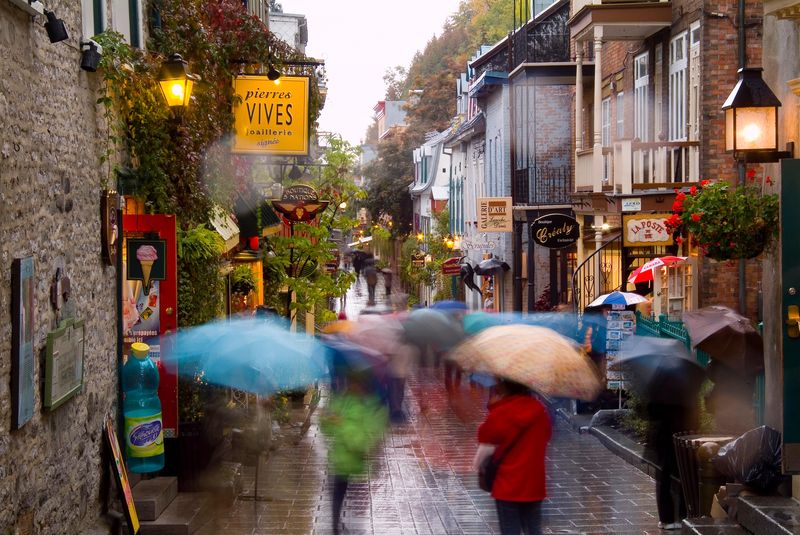 Built in the 17th century, the oldest road in the oldest commercial district in North America lays at the foot of Cap Diamant, the "Cape Diamond." Full of shops, cafe, history, and French architecture, this street also offers a lovely view of "the most photographed hotel in the world," the Chateau Frontenac.
Dariba Kalan Road - Chandni Chowk, Delhi, India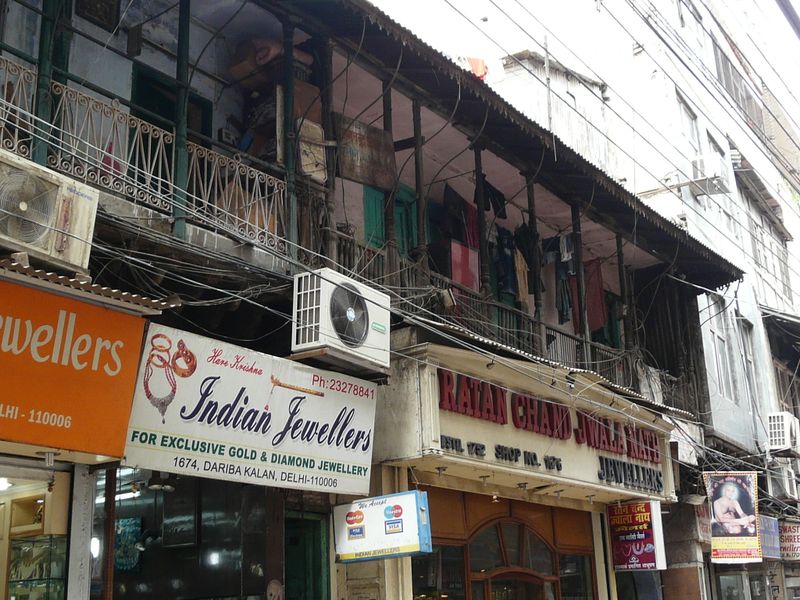 Known as the "Street of the Incomparable Pearl," Dariba Kalan is a market unto itself in Old Delhi's famed Chandni Chowk. As Asia's largest jewelry market, there are hundreds of merchants selling their precious jewels on this narrow street. If shopping makes you hungry, stop by Jalebi Wala for a sweet, deep-fried treat.
Tradd Street - Charleston, South Carolina, United States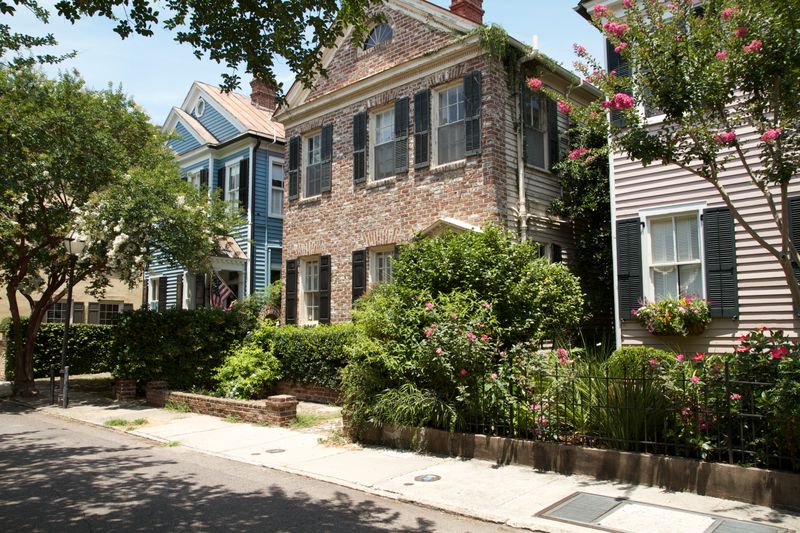 "Take away the cars and put dirt over the asphalt, it would look exactly like it did in 1730," says John LaVerne of Charleston's Bulldog Tours. This type of undisturbed history is rare in America, but Tradd Street is one of the most picturesque, perfectly Southern residential streets in the country with houses that date pre-Revolutionary War.
Placa Street - Dubrovnik, Croatia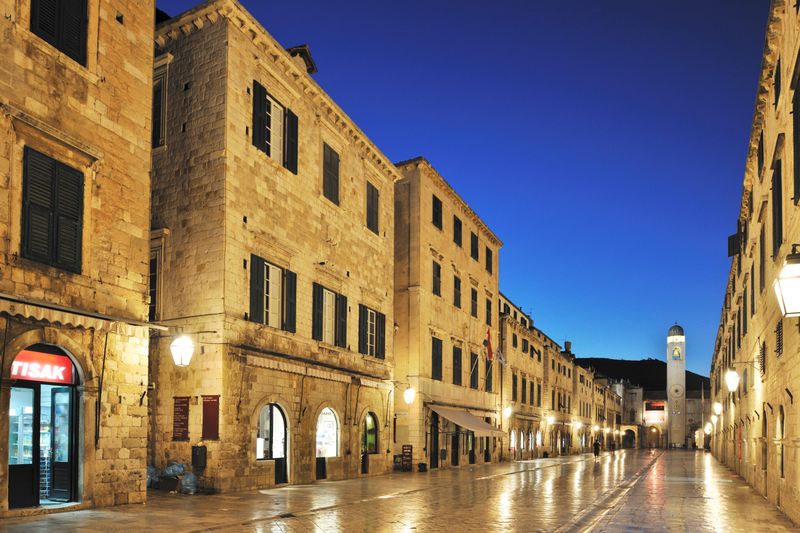 Constructed in the 12th century for the port's merchants and traders, Placa Street is a cobblestone mecca for shoppers, eaters, and sightseers. Located blocks from the Adriatic Sea and some of the most beautiful (and overlooked) beaches in the world, this street is also a perfect place to just breath in the sea mist.
Calle Obispo - Old Havana, Cuba
With the gates of Cuba now partially open, there's no better place to experience the country than this half-mile-long street in Old Havana. Lively during the day, it comes alive at night with drinks, cigars, classic cars and music. For the historically inclined, check out Hemingway's Cuban residence at the Hotel Amos Mundos and the Taquechel Pharmacy Museum.
Gasthuismolensteeg -De 9 Straatjes, Amsterdam, Holland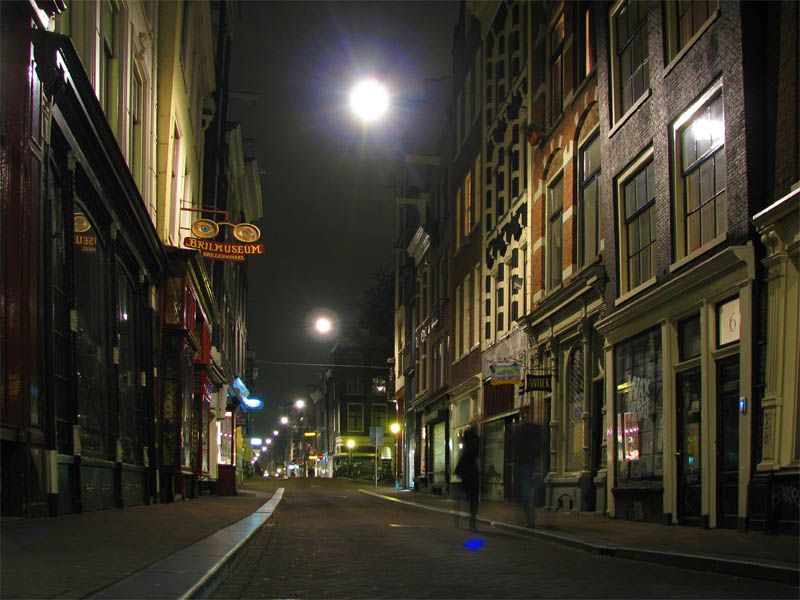 The De 9 Straatjes is a collection of nine little streets that are divided by three canals in the heat of Netherlands' capital city. Gasthuismolensteeg maybe the most happening, with tons of boutiques, the best broodjes (sandwich) shop in the city, and the odd Museum of Spectacles.
Rua Bispo Coutinho - Olinda, Pernambuco, Brazil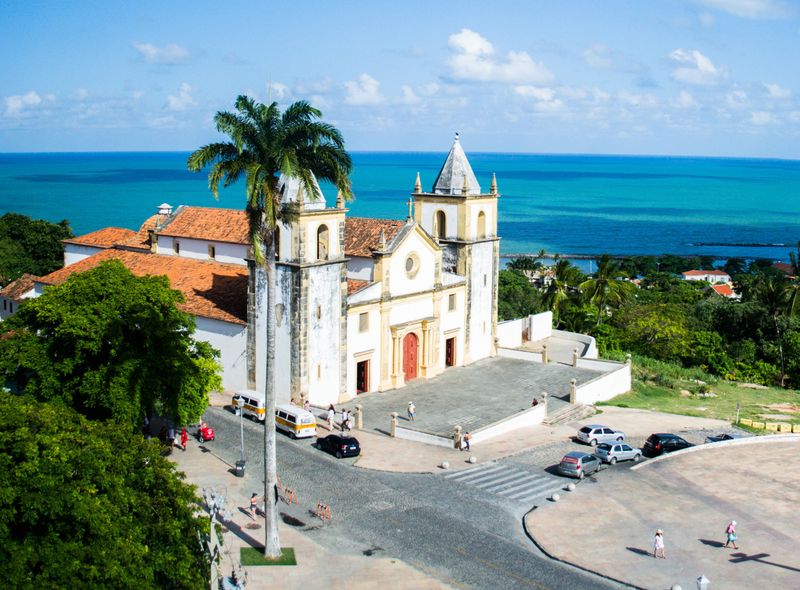 The Rua Bispo Coutinho in the 16th-century Portuguese sugarcane port city of Olinda winds past street vendors, art galleries, museums, an observatory, and the grand Igreja de Sao Salvador do Mundo. The varied nature of the road epitomizes this classy Brazilian beach town, which is also a great place to party.
Great Jones Street - New York City, New York, United States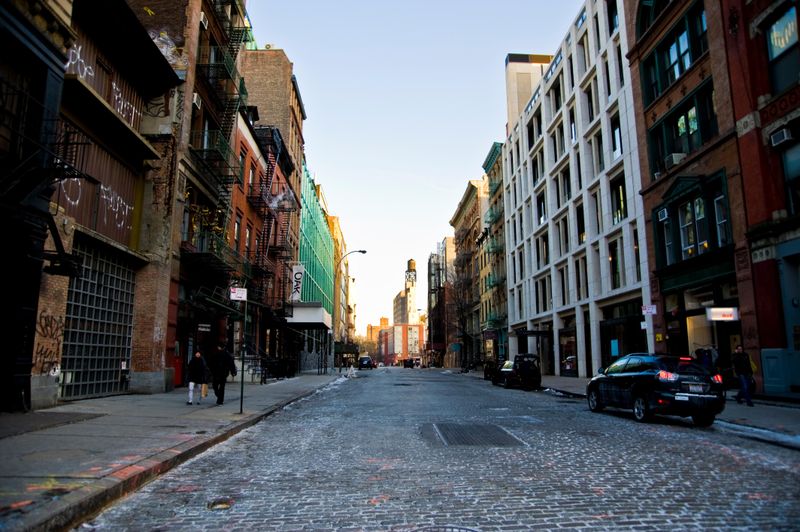 In New York's NoHo district, Great Jones Street today maybe home to world-famous restaurants, 20 million dollar penthouses, and heavenly day spas, but it once was the site of 19th- century NYC gang fights and 1960s junkies, where legend has it the expression "Jonesing" comes from.