Tennessee - Music and Performing Arts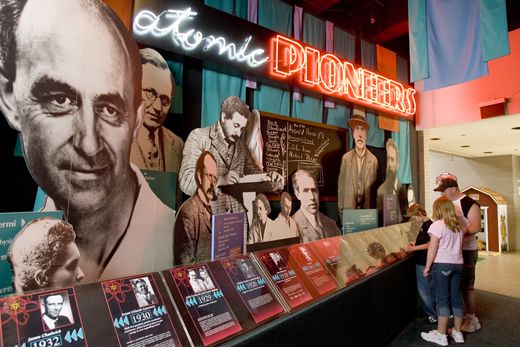 From the mountains to Memphis, music is everywhere. Tennessee's musical history is legendary, of course.
Country music came out of the East Tennessee hills, and early recordings in Bristol led to the world-wide phenomenon of Nashville. The western part of the state was a fertile ground for the blues, then Memphis's rhythm and blues and rock and roll and soul music.
Today, however, there's another side of Tennessee's sounds that produces another experience: its great music festivals.
Taking care to showcase its homegrown talent, Tennessee has mixed it up with internationally known artists to provide some of the best festivals of the season. Here you can touch both ends of the popular music spectrum: people who perform before tens of thousands and people who play for the sheer joy of making music. It's all in Tennessee.
Bonnaroo (Manchester)
The newcomer—but already the champ—is the three-day Bonnaroo Music & Arts Festival in June outside of Manchester. The New York Times, noting that the festival is just a few years old, said it "has already revolutionized the modern rock festival." Reminiscent of Woodstock, the rural Bonnaroo festival is a gathering of almost 100,000 fans who camp out on the grounds (though some offsite accommodations are not too far away), enjoying days and nights of music and assorted bazaars. There's 20-foot-high fountain to cool off in, and a tent cinema to watch some cult classics. The playground's swings and slides are an attraction to youngsters and adults. Unlike Woodstock, Bonnaroo offers an eclectic selection of artists, not just today's rock. Past lineups have included Dave Matthews Band, Bob Dylan, String Cheese Incident, Wilco and the Grateful Dead.
The Country Music Association Music Festival (Nashville)
The CMA Music Festival began as Fan Fair back in the early 1970s. It serves as the country music industry's way of strengthening the bonds between artist and fan. The get-together gave fans a chance to hear, greet and usually hug their favorite artist. Concerts are held outdoors in the Coliseum (home of the NFL's Titans); autograph sessions and exhibitions are held in the Convention Center (more than 500 celebrities turn up for this); and down on the banks of the Cumberland River are even more live music shows.
The self-described "Country Music's Biggest Party" is also surrounded by hundreds of booths and vendors and bazaars—there's even a carnival. A month earlier, over on the banks of Ol' Man River, the Memphis in May International Festival includes its three-day Beale Street Music Festival.
Memphis in May (Memphis)
This famous festival salutes a foreign nation each year, and this year the honoree is Spain. You're going to hear four big stages full of Memphis music and some of the world's biggest acts. Like Bonnaroo, the Beale Street showcase draws about 100,000 people over its three days, though there is no on-site camping. Past performers have included Widespread Panic, ZZ Top, Dave Matthews and Ray Charles, as well as home-grown talents like Saliva, B.B. King, Jerry Lee Lewis and Al Green.
Riverbend (Chattanooga)
In terms of attendance, Tennessee's biggest festival is Riverbend, the 26-year-old party held in June in Chattanooga. The nine days of performances recently drew more than 500,000 attendees to see local musicians and stars such as Nickel Creek, Gloria Estefan, Alabama and George Clinton. The main concerts are held along the storied Tennessee River, but other stages are spread nearby, as are a variety of arts and crafts and food vendors.
Smaller Music Festivals
In Memphis, the Center for Southern Folklore in September presents the Memphis Music & Heritage Festival, focusing on the black and white music of the Delta and folkways (from cooking to storytelling to art made from empty bottles, for example) of the mid-South.
Nashville also celebrates its multicultural heritage with a festival of jazz, blues, funk, gospel and R&B. The Music City Jazz and Heritage Festival is held by Riverfront Park over the Labor Day weekend.
In Jackson, the Rock-A-Billy Hall of Fame and Museum puts on Rock-A-Billy Week, with two nights of music, from the home of legendary Carl "Blue Suede Shoes" Perkins.
Johnson City holds the Blue Plum Arts and Music Festival in early summer. The free festival is held downtown. Past music headliners have included Nickel Creek, Goose Creek Symphony, Sam Bush, and Tony Rice.
In Unicoi, near Johnson City, the Farmhouse Gallery and Gardens puts on an annual Fiddlers and Fiddleheads Festival. The show attracts a few thousand music lovers, who can watch and listen or join in if they play. From bluegrass and country to gospel, the festival is a low-key affair that also includes blacksmith exhibitions, salt-making, storytelling and so on around the farm area.
In West Tennessee, the Brownsville Blues/Fall Festival shows why the area was such fertile ground for the blues—and still is. Bluesmen such as Sleepy John Estes and Hammie Nixon hailed from the area, and their legacies are carried on today by residents who headline the festival each October. Of course, it wouldn't really be Tennessee if the music didn't blend into every kind of festival you can imagine.
There's the Foothills Fall Festival in October in Maryville, just outside the Smokies. This is a full-family festival. There's a petting zoo, pony rides, giant slides, face painting, fast pitch machine, balloons and entertainment on the stage includes Nickelodeon Game Lab. More than 75 artists come to historic Maryville to demonstrate their hand-made treasures. If you get tired, just hop on a free horse-drawn carriage ride throughout the arts and crafts area. Recent music performers have included Vince Gill and Diamond Rio, as well as Mary Wilson of the original Supremes.
Sewanee Summer Music Festival
Like classical music? Welcome to the famed Sewanee Summer Music Festival. Each June and July, the University of the South (popularly known as Sewanee) hosts a combination workshop/festival for the brightest music students, who then perform a myriad of works around the campus. Atop the Cumberland Mountains, the college is a grand place to showcase both scenery and music. That's the thing about Tennessee—seems like music accompanies its folks no matter what they're doing. Must be in the state's genes.