See Street Art Around the World via Google
Thousands of new images help preserve the art form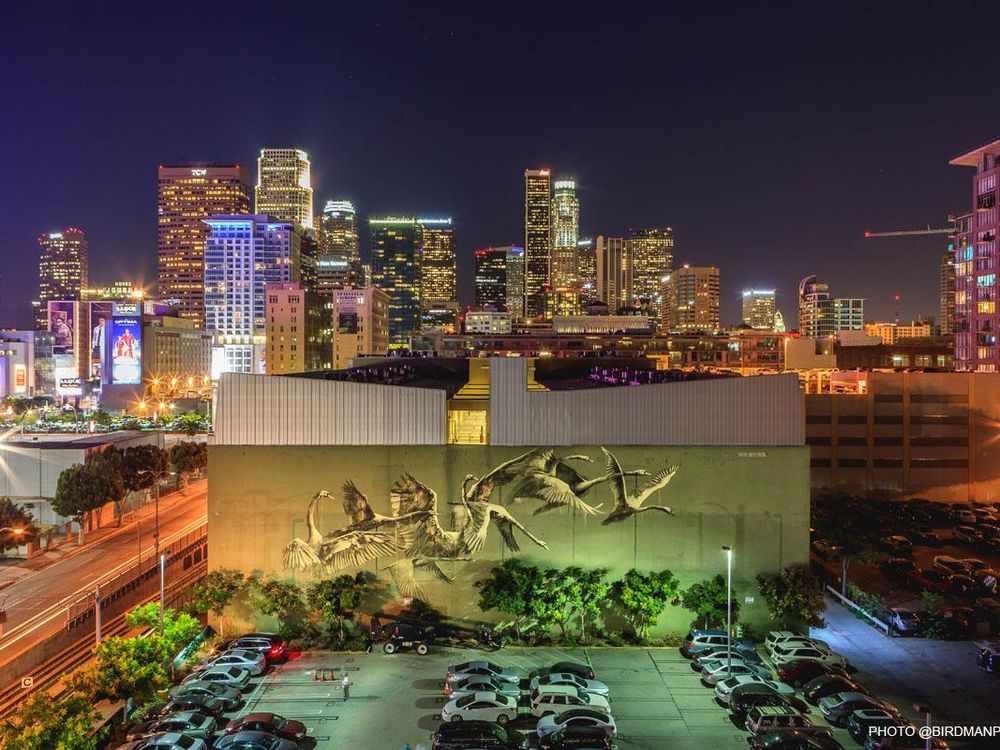 Street art, by its nature, is temporary. Always at risk of being painted over, knocked down or destroyed, street art is a product of its time and place, forever fleeting and ephemeral. That is until now.
The mission of The Google Art Project's Street Art Collection is to preserve and democratize this art form through digitization and new technologies. While the collection launched in June 2014, Google has since partnered with 55 more street art organizations and collectives in 34 countries for today's debut of thousands of additional images, doubling the total and bringing the collection to over 10,000 photographs. The new images expand the opportunities to observe and interact with street art around the world. Using the map on the site, you can navigate from Los Angeles to Dubai with relative ease, jumping from the politically-motivated work of French-Tunisian street artist eL Seed in Palestine to the brightly colored murals of Remed and Okuda in Miami.
The Street Art Collection is part of the larger Google Cultural Institute, which was launched in 2011 to bring the "world's cultural treasures" online in order to make museum artifacts, documents and artwork accessible to a global audience.
The images help preserve an art form that is often temporary. Take one recent American example: In November 2013, the iconic mural space 5Pointz in Queens was whitewashed overnight. Though not unexpected—new development plans had been in place for months—the change was abrupt. Many were angry and others disappointed they had never made the pilgrimage to see these works of art. Today, the murals of 5Pointz are beautifully preserved in the collection (they were part of the 2014 debut), as are new images from the rapidly changing street art scene in Los Angeles and elsewhere.
Below are images from seven of the most street-art-rich places on the planet, all available in high-res in Google's Street Art Collection: