Rick Steves' Europe: Mostar, Bosnia-Herzegovina
A decade and a half after an ethnic war, Bosnia and Herzegovina's most inviting city is re-emerging as a tourist destination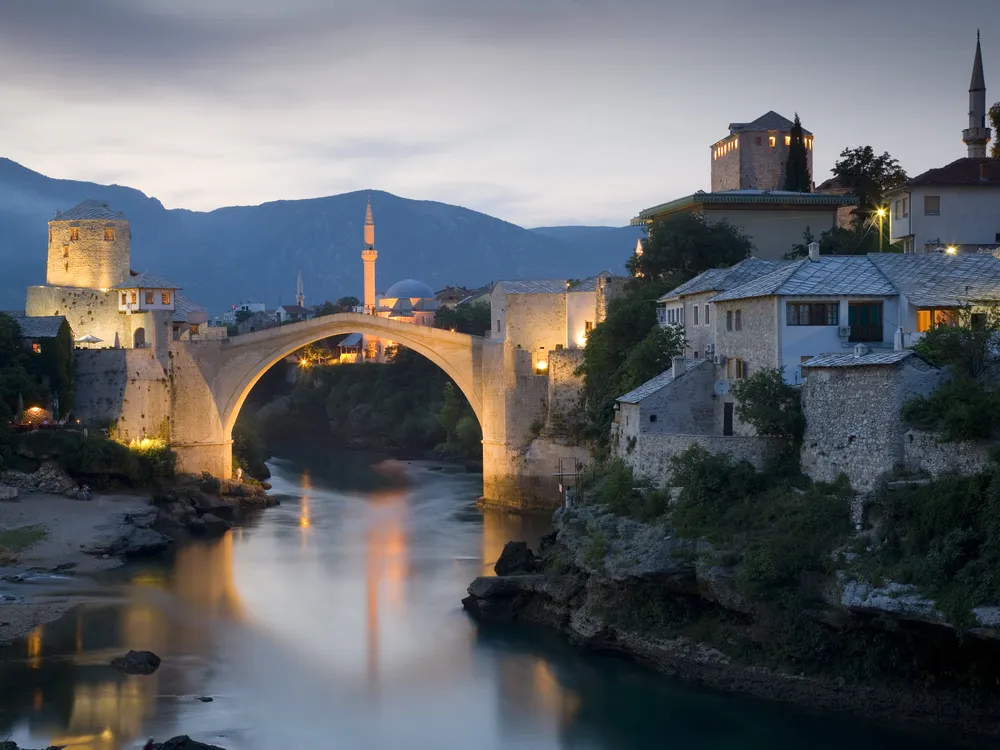 The Old Bridge Over Neretva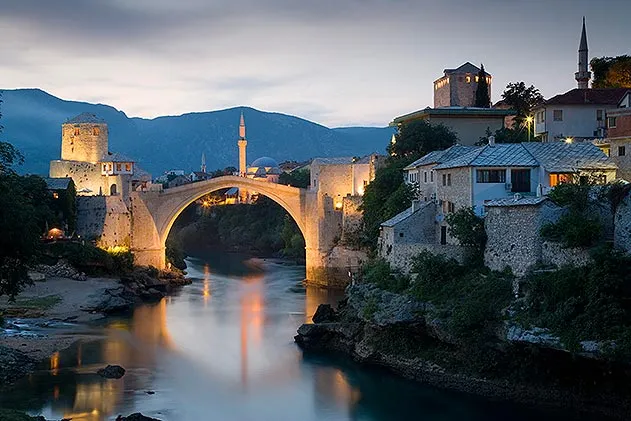 The Old Bridge, a reconstruction of the 16th-century landmark that dated from the reign of the Ottoman sultan Suleiman, is emblematic of Mostar's revival. The city is slowly overcoming the legacy of the brutal ethnic war that ended in 1995.
Old Town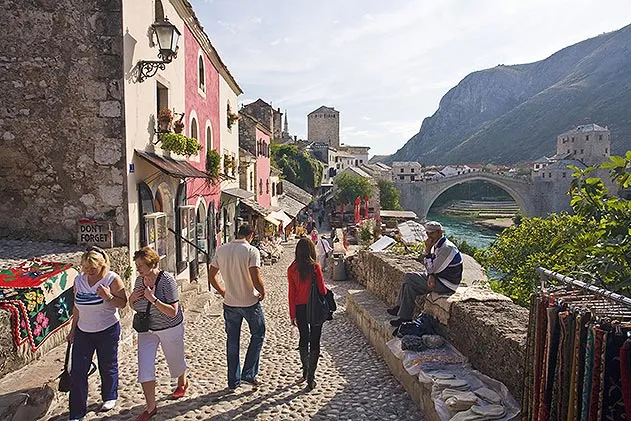 The Old Town has been largely restored. Its cobbled streets lead to Turkish-style houses.
The Old Bridge After Shelling in 1993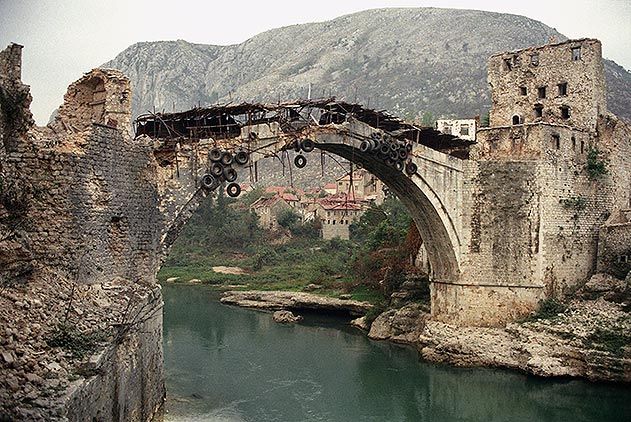 Mostar's thriving street life belies a grim recent history. Here, a picture of the Old Bridge under Croat shelling in 1993.
Eye of Fatima Charms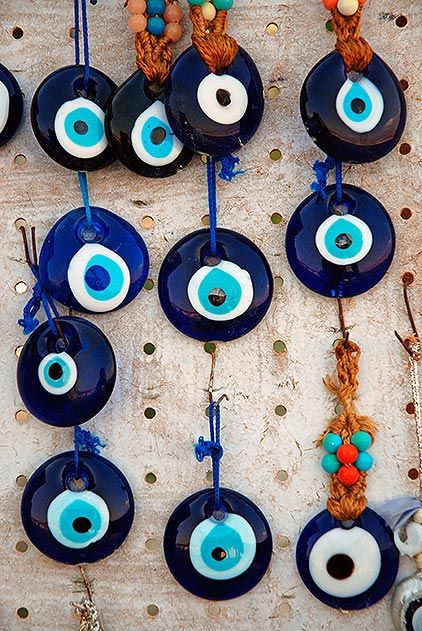 The Old Town quarter contains a market where traditional evil-eye charms are sold.
Map of Bosnia and Herzegovina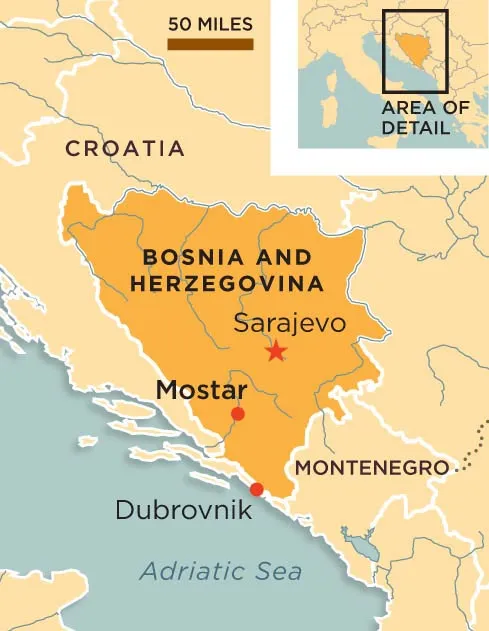 Mostar (pop. 110,000) lies in a basin surrounded by mountains and split down the middle by the emerald-green Neretva River.