Filoli: Garden of a Golden Age
Filoli—a lavish early 20th century estate that is the last of its kind—harks back to when San Francisco's richest families built to dazzle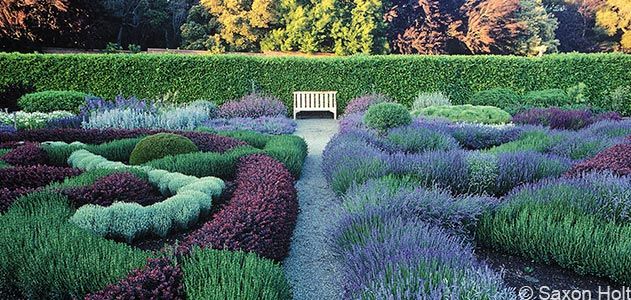 In 1917, William Bowers Bourn II and his wife, Agnes, stepped across the threshold of the Georgian manor he had built 30 miles south of San Francisco. Bourn, heir to California's Empire Mine gold fortune, had sited the estate on 654 acres and surrounded it with 16 acres of formal gardens. He called it Filoli, a name he came up with by combining elements of his life's credo: "Fight for a just cause; Love your fellow man; Live a good life."
Today a property of the National Trust for Historic Preservation, Filoli remains the sole intact estate from an era when San Francisco's wealthiest families created grand showplaces south of the city in the years after the 1906 earthquake. Bourn built for posterity. Filoli, he prophesied, could well prove to be "interesting a few hundred years from now." More than 100,000 visitors tour the property annually.
Although not widely known, Filoli possesses an extraordinary beauty that has earned it a curious footnote to popular culture: in the 1980s, as the credits rolled for "Dynasty," the prime-time weekly soap opera, an aerial view of Filoli represented the fictional, over-the-top Carrington family's ancestral seat. Filoli has also had cameos in many movies, including Heaven Can Wait, The Joy Luck Club, The Wedding Planner and Rent.
Bourn saw Filoli as refuge. "My idea," he wrote in 1912, at age 55, is "to devote the afterglow of my life, this is the next 40 to 50 years or so, in personal supervision of its development." There, he told a friend, "I hope to grow young."
It was not to be. In 1922, just as the gardens had been completed, Bourn suffered a severe stroke and was confined to a wheelchair. Most mornings he would ask to be pushed to a point at the top of the garden that commanded a panoramic view of landscaped beds, pastureland and, in the distance, Crystal Springs Lake. Bourn died in 1936, at the age of 79. Agnes had preceded him in death six months earlier at age 75. Their daughter, Maud Bourn Vincent, had already succumbed, at age 45, to pneumonia, contracted during a transatlantic voyage from Europe to the United States. A son had died in infancy. The family is buried on the estate.
In 1937, Lurline Matson Roth, a San Francisco shipping heiress, and her husband, William, purchased Filoli for an undisclosed sum as a country retreat for her family—twin teenage daughters, Lurline and Berenice, and 21-year-old son, William. (Today, all three still occasionally visit the garden.) Lurline Roth Coonan, 89, recalls her 1939 debutante ball at Filoli. "Everything was done in flowers," she says. "The house was all lit up. We had live music, jazz. It ended at 4 a.m. It was a great party."
For Roth, a self-taught horticulturist, preservation of the gardens and the introduction of new plants, particularly camellias, became a passion. "My mother was very conscious of color," Coonan recalls. "She saw the garden as a tapestry. She liked the pink of petunias, for example, and she just hated orange!" Although Roth employed 16 gardeners, she could often be seen deadheading the camellias or pruning roses.
After the death of her husband in 1963, Roth lived on alone at Filoli. In 1975, she donated the estate to the National Trust for Historic Preservation and established an endowment to maintain the gardens in perpetuity. Although she had by then moved to a smaller property nearby, she returned many weekends to wander the estate's brick walkways and leafy allées punctuated by rustic wooden benches. "She would bring sweet rolls to the gardeners and walk her dogs," says Coonan.
On a recent afternoon, Lucy Tolmach—Filoli's chief horticulturist for the past three decades—surveyed the many gardens, which are planted in everything from exotic Chinese tree peonies and European hornbeam trees to sturdy geraniums and old-fashioned roses. The grounds, she said, are "exquisite and elegant without being fussy" and the gardens "lend a measure of privacy and surprise."
Today, visitors can join Saturday morning guided tours on the estate's seven-mile network of nature trails that fan out across six native-California habitats—from redwood stands to grasslands. For those who prefer outdoor concerts to hiking, the 20th annual Jazz at Filoli series begins June 27. On Sunday afternoons through September 26, performers will take to Filoli's birch- and dogwood-shaded outdoor stage.
"The Bourns created Filoli—it was their vision," says collections curator Tom Rogers. "But the Roths supported it and passed it on. It was their act of holding on to things that made it all possible. They saw the future from the very beginning."
Andrew Purvis is a John S. Knight fellow at Stanford University. Photographer Saxon Holt's most recent book, with author John Greenlee, is The American Meadow Garden.