Commune With Pets of the Past at These Five Pet Cemeteries
Far from scary, these burial sites can be relaxing, beautiful and even inspiring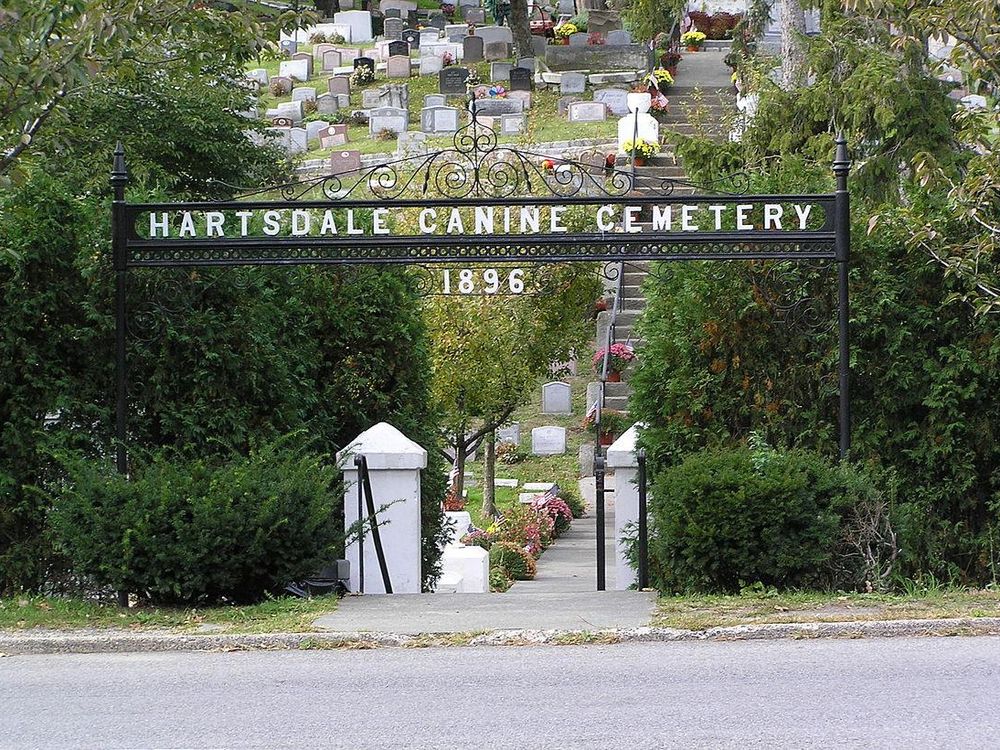 For millenia, humans have been buried alongside their beloved animals. There are records of burial grounds and sites where people are interred alongside their pets dating back to ancient Egypt, but the idea of a special funeral and formal resting place for pet cats, dogs and other animals is a relatively new phenomenon. Modern pet cemeteries have only been in existence since the 1890s—the zenith of a Victorian-era boom in loving pet ownership. Ever since, pets' (sometimes elaborate) resting places have been a source of comfort for their owners and fascination for travelers. Pet cemeteries may have gotten a bad rap in recent years (thanks, Stephen King), but they can actually be relaxing, thought-provoking and beautiful destinations. Here are five to seek out on your next trip:
The Cemetery of the Dogs - Paris, France
Somehow, everything feels fancier in Paris, and that's the case with pet cemeteries, too. Take the Cimetière des Chiens et Autres Animaux Domestiques (Cemetery of the Dogs and Other Domestic Animals). Located in one of Paris' northwestern suburbs, this cemetery has been a home for the remains of well-heeled pets since 1899.
Though the cemetery itself is chichi, its origins aren't quite as glamorous. The park opened after an 1898 law stipulated that pets had to be buried beneath a full yard of earth and buried at least 100 yards away from human bodies (it is thought to have been prompted by a habit of discarding dead pets whenever, wherever). Today, the Art Nouveau cemetery is a historical monument known for tombstones that are bona fide works of art and for famous inhabitants such as Rin Tin Tin.
Hyde Park's Hidden Pet Cemetery - London, England
A pet cemetery is hidden in plain sight in London's iconic Hyde Park. Dogs began being buried near Victoria Lodge in the northeastern side of the park in 1881, when the owners of a Maltese Terrier named "Cherry" asked Mr. Winbridge, a park gatekeeper, if they could bury him there. 
"An accomplished dog of the world," Cherry loved romping in Hyde Park during his life. Eventually, burying dogs at the park became "a pretty little movement" among Victorian ladies and gentlemen looking for a resting place for their pets. The cemetery closed in 1903 and is now known as a "secret pert cemetery."
America's Oldest Pet Cemetery - Hartsdale, New York
Just 30 minutes north of mid-town Manhattan is America's oldest pet cemetery. Hartsdale Pet Cemetery has been open for business since 1896 and is home to about 70,000 interments. In the 1880s, veterinarian Samuel Johnson allowed a bereaved friend to bury her pet dog on his Westchester County apple orchard, and a human interest story about the burial sparked a phenomenon.
The cemetery still offers pet funerals and viewings, above-ground burial and cremation, and a variety of other services. Visitors can check out a huge spaniel mausoleum, the grave of a zoo lion, a memorial to the first dog in space, Laika, and a magestic memorial to World War I's 7,000 military canines.
A Home for Heroic Dogs - Apra Harbor, Guam
Speaking of war dogs, canines have a long and storied history at war. During the Battle of Guam in 1944, a dog named Kurt played a heroic role when he warned soldiers about an oncoming attack, but he was killed. He was buried in a temporary Marine cemetery along with 24 other working dogs killed in action, but when former Marines went back to look for their grave sites in the 1980s, they found that the graves had been swept away in a typhoon and relocated to an obscure area.
In 1994, the National War Dog Cemetery was officially dedicated at the U.S. Marine base in Apra Harbor. Visitors can see the dogs' graves and a memorial to Kurt the heroic Doberman at the site.
Japan's Corridors of Dogs and Cats - Jindaiji, Japan
Japanese pet owners cherish their animals, and pet funerals are becoming more popular in the country—so popular that Tokyo alone has multiple resting places for pets. One of the most memorable is located in Jindaiji, a western suburb of Tokyo. Located in the back of Jindaiji's temple complex (the second-oldest in Tokyo), the cemetery is a bit different from its Western counterparts.
The cemetery features locker-style vaults that act like little memorials for departed pets. Visitors can wind through corridors packed with small tributes and votive plaques or take a look at a 98-foot "tower of souls" overlooking the animals. Though Jindaiji's pet cemetery is over 50 years old, it still takes the remains of 400 to 500 pets a month.