Where Bauhaus Began
Classical Weimar
Nature
Castles & Palaces
Just slightly larger than the state of Connecticut, the central German state of Thuringia is the ideal place to discover Germany's history and culture. Dramatic scenery and forests, 16 Unesco World Heritage sites, Bauhaus architectural history and a rich variety of castles and palaces: no other region offers so many attractions in such close proximity. In the cities, cultural sites are connected through special walking routes and the region's top destinations are no more than an hour drive away from each other. Walk in the footsteps of great German minds such as Goethe, J.S. Bach and Martin Luther, and discover a land where German history is ever-present.
Where the Bauhaus Began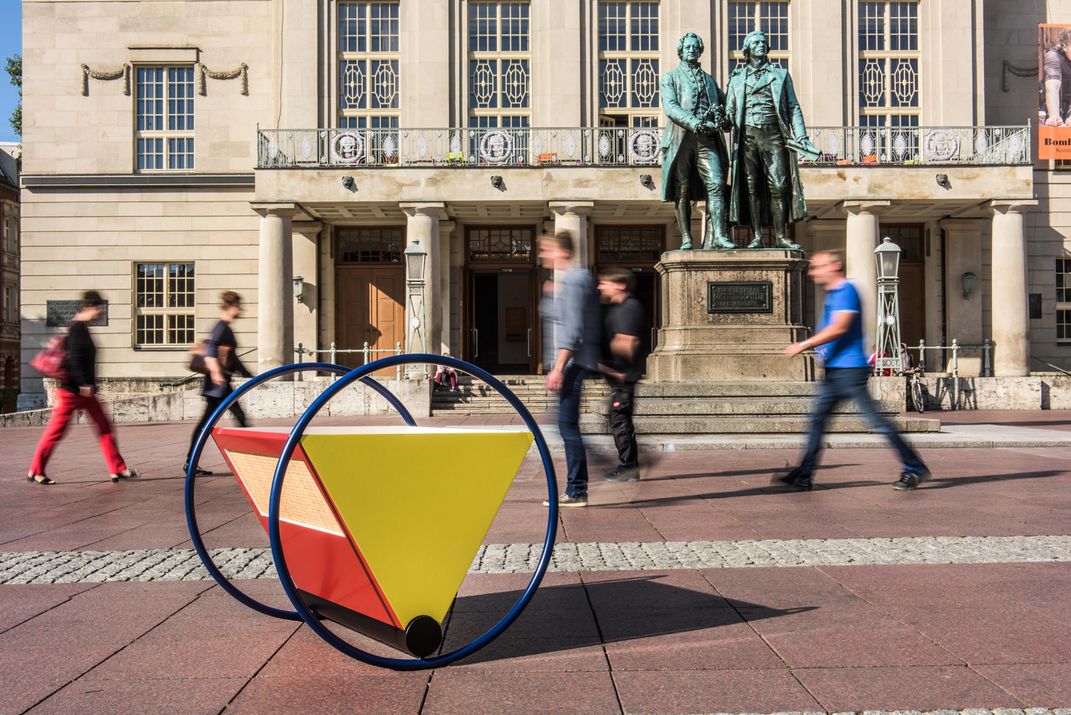 In 1919, the State Bauhaus, the most important school of art of the early 20th century, opened in Weimar. Representing a center of new ideas and experiments in the wake of WWI, the Bauhaus was the cradle of modern design. Concerned with a revolution of everyday life and cooperation in society, Bauhaus artists worked on an interdisciplinary basis. Closed in Berlin under pressure from the Nazis in 1933, the school of design only existed for 14 years; yet, its global influence continues to this day. Mark your calendars for 2019, when Germany celebrates the centenary of the founding of Bauhaus, and learn more in the map above.
Classical Weimar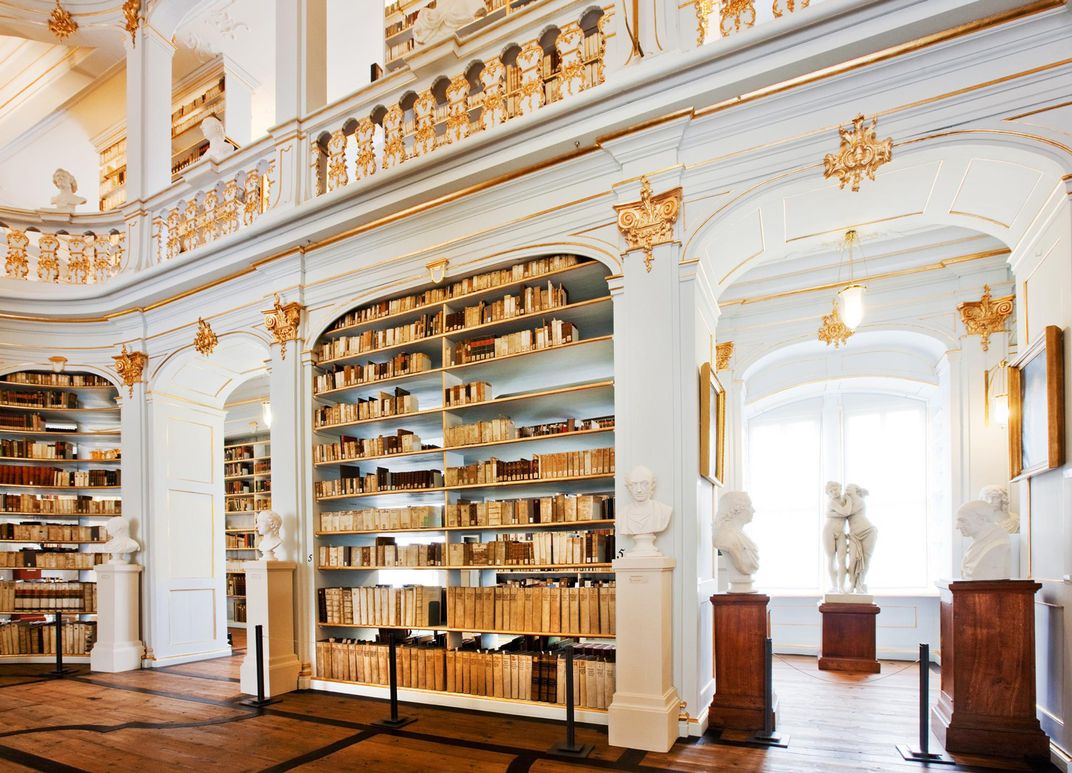 In the late 18th and early 19th century, ducal patronage attracted many of the leading German poets and philosophers such as Goethe, Schiller and Nietzsche to Weimar, turning it into a European center of culture. Public and private buildings, castles and parks in and around the city bear witness to the outstanding cultural history of the Weimar Classical Period, sixteen of which are recognized as Unesco World Heritage sites. Learn more in the map above.
Nature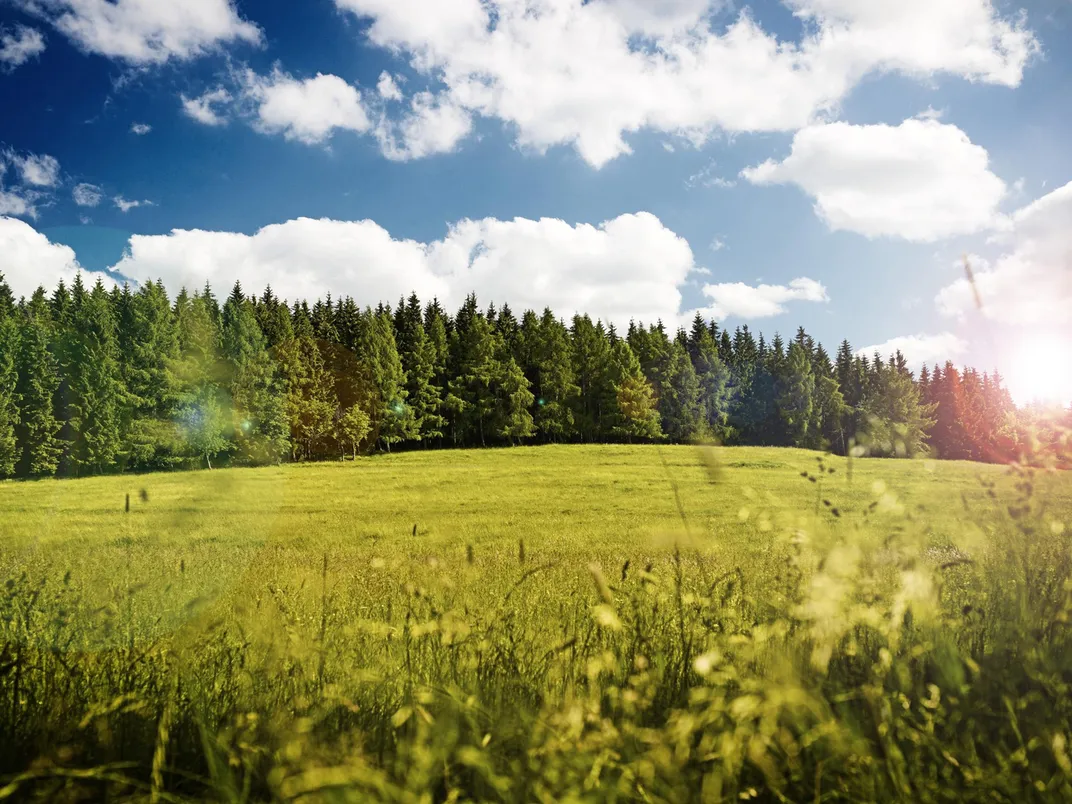 Almost one-quarter of Thuringia's area is preserved and developed as "National Nature Landscapes". Eight protected areas, including the Hainich Unesco World Nature Heritage National Park, two Unesco biosphere reserves and five nature parks, preserve a diverse group of natural landscapes. From Germany's oldest and most famous hiking path, the Rennsteig, to Hainich National Park's Canopy Walk, Thuringia is the ultimate travel destination for unique nature combined with cultural heritage. Learn more in the map above.
Castles & Palaces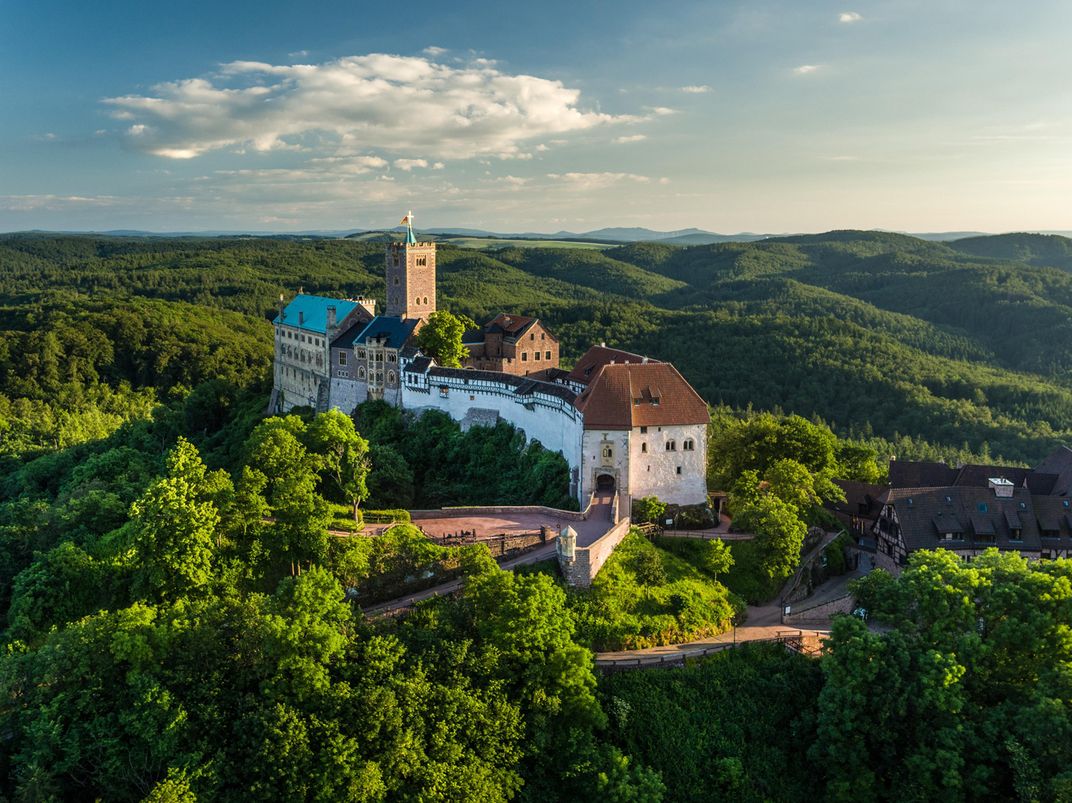 Evidence of Thuringia's eventful history can be found in more than 60 palaces and castles throughout the region, the legacy of innumerable ruling counts, princes and dukes. While some are in ruins, many have survived in their full splendor such as Unesco-listed Wartburg Castle, where Martin Luther translated the New Testament into German. Housing internationally renowned museums and art collections, Thuringia's castles and palaces also function as hotels, restaurants and wedding destinations. Don't miss one of Thuringia's historic castle festivals, including knights' tournaments and jousting. Learn more in the map above.