"I enjoy food—almost to a fault," laughs photographer Brian Tietz. Now based in Fort Myers, Tietz has called Florida home since he was a teenager, which means he's had plenty of time to sample the local delicacies. From grouper sandwiches at a historic inn to slabs of red velvet cake so thick they can barely stay upright, Tietz recently went on a whirlwind eating tour of some of the area's must-eat attractions. His mission? "It's cluing people in on what the locals would do—what we would eat if we were to go to some of these places," he says.
Tietz visited five restaurants locals swear by—check out his mouth-watering adventure (complete with menu recommendations) below.
The Bubble Room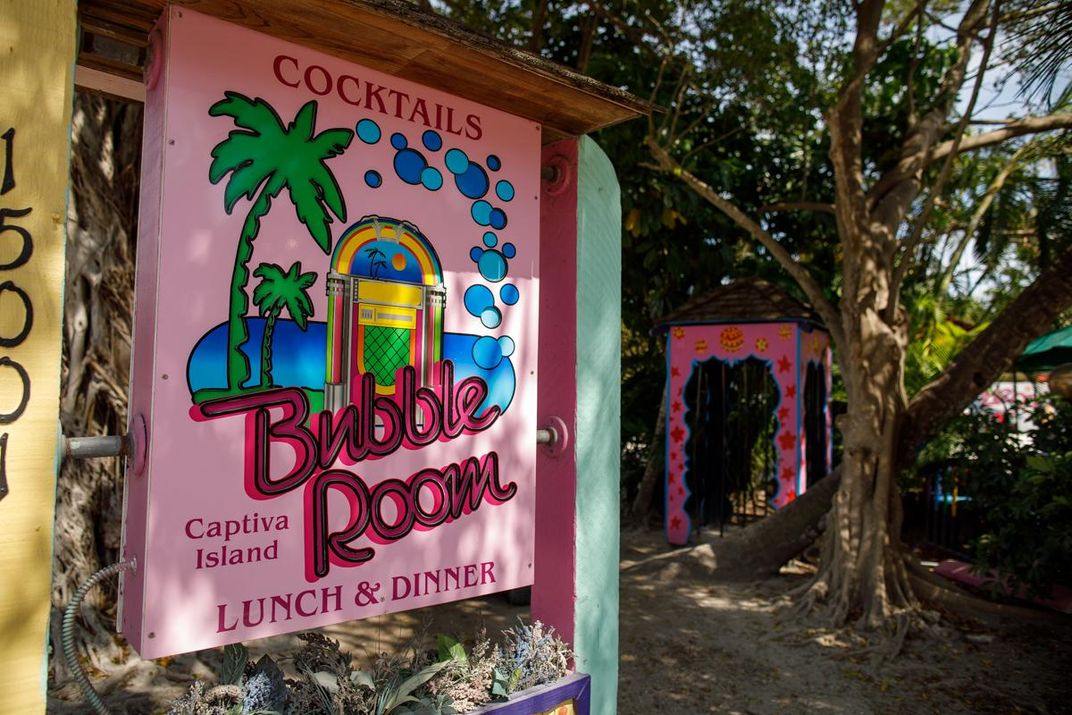 Since 1979, the Bubble Room, on Captiva Island, has been serving up serious quirk and serious cakes. Initially contained to one room and decorated with toys and ephemera from the 1920s and 1930s, the Bubble Room is now three entire floors of fun, including a working model train setup and a room where it's always Christmas—even in July! On Tietz's visit, servers and patrons alike were getting into the spirit—one waiter he met was dressed in a Boy Scout uniform, while a vacationing couple sipped cocktails served from a giant pineapple. On the menu, you'll find Florida classics like a grouper sandwich and a basket of fried shrimp, but the Bubble Room really shines when it comes to dessert. "I loved the red velvet cake," says Tietz. "It's one of those Southern cakes I immediately think of when I think of the Bubble Room—it's a massive cake that looks like it's straight out of a 1960s Betty Crocker cookbook." Want to have your cake and eat it, too? The restaurant also sells souvenirs, including a t-shirt printed with images of their famous confections.
Collier Inn on Useppa Island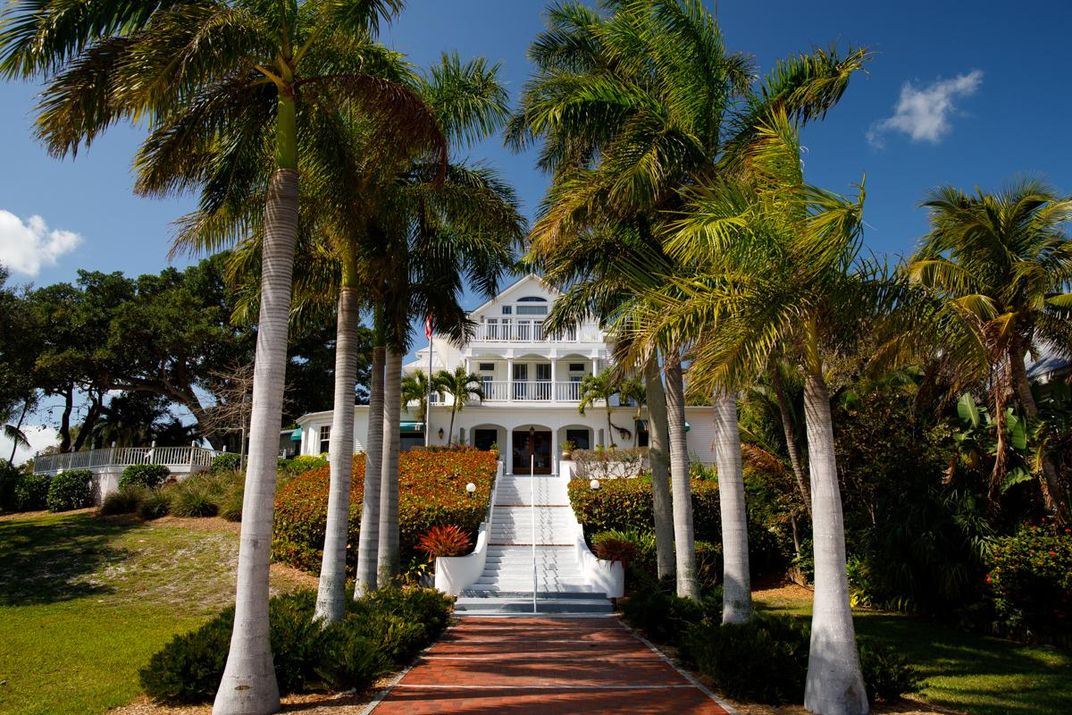 Useppa Island is the ultimate vacation lunch spot. For starters, says Tietz, "you can only get there by boat—there's no other way to get out there!" Located on a private island, the club is accessible only by select chartered boats where the public can visit for lunch and walk the grounds. The historic Collier Inn, he says, is "old Florida," and the walls of this restaurant definitely have some stories to tell. "I could imagine sitting there at the bar and having drinks with some old, salty fisherman and hearing their stories," says Tietz. The Collier Inn offers a number of spots in which to enjoy an icy-cold mojito; the main dining room is outfitted in beachy pinks and greens, while at the Izaak Walton Bar, diners can snack in the company of fishing memorabilia from the last several decades. Of course, on a gorgeous Florida day, nothing beats dining al fresco, which is where Tietz enjoyed a repast of fried shrimp and the iconic grouper sandwich. "The grouper, for Floridians, that's our go-to fish," he says, and the Collier Inn's was served alongside a tasty orzo salad. After lunch, take a seat on one of the Inn's porch chairs and enjoy a colorful Useppa Sunrise, made with champagne and an assortment of bright fruit juices.
The Pink Elephant at The Gasparilla Inn & Club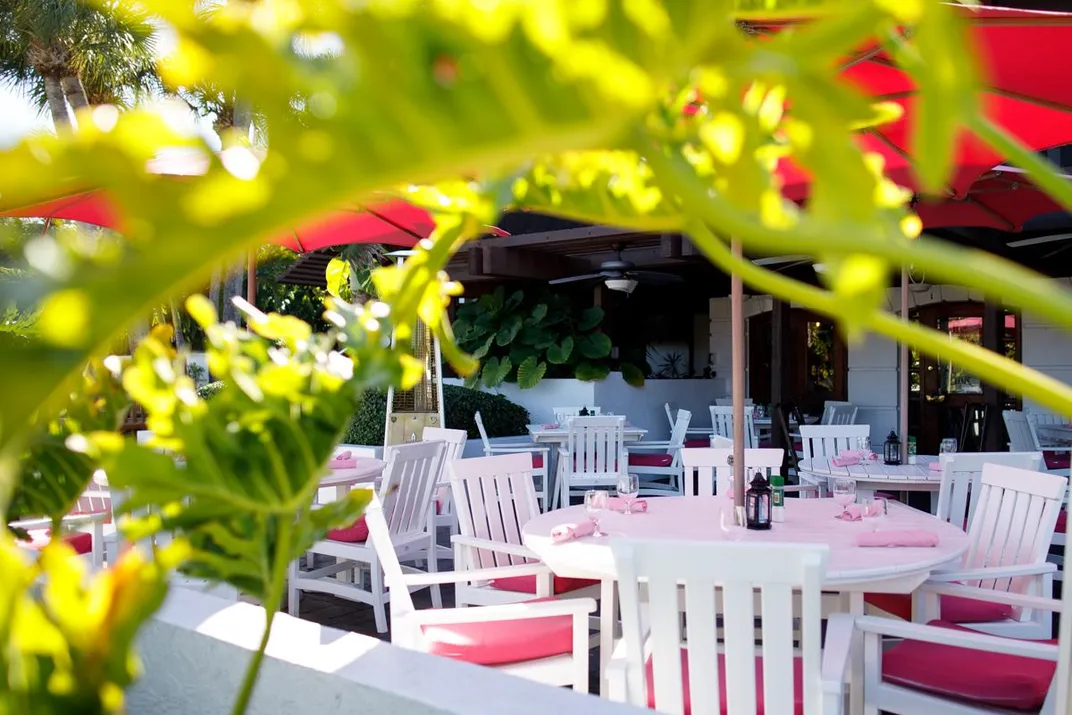 The Gasparilla Inn & Club, on Boca Grande is one of Florida's most historic destinations—the hotel has been welcoming sunshine seekers since the 1910s. In 1979, the Inn's owners purchased the nearby Pink Elephant, and as part of the Gasparilla Inn it's been serving delicious food and drinks to locals and vacationers alike for nearly forty years. The atmosphere, says Tietz, couldn't be better: "It's palm trees and the warm Gulf water just surrounding you," he says. Inside and out, the restaurant keeps its trademark theme and colors going. "I thought little touches like the doorknobs shaped like elephants were pretty neat. There's also a display of saltwater flies all tied in pink, just like the restaurant's pink." Plus, there's the main attraction: "The main dining room has the actual big pink elephant up on the ceiling in there," he says. When it comes to the food, Tietz says the restaurant's signature tuna tartare simply can't be missed. "It was some of the best I've had, and the fried crackers that went along with it were just phenomenal." He also sampled some of the chef's special cobia, another fish beloved by Floridians.
And to drink? Tietz tried The Pink Elephant Hummer, made with Mount Gay Rum, coffee liqueur, and vanilla ice cream— "a decadent boozy milkshake," he says. And he couldn't resist a cocktail in the restaurant's iconic pink—enjoyed on the pink-and-white patio and served with a pink elephant of its very own, of course.
Kava Culture Fort Myers Beach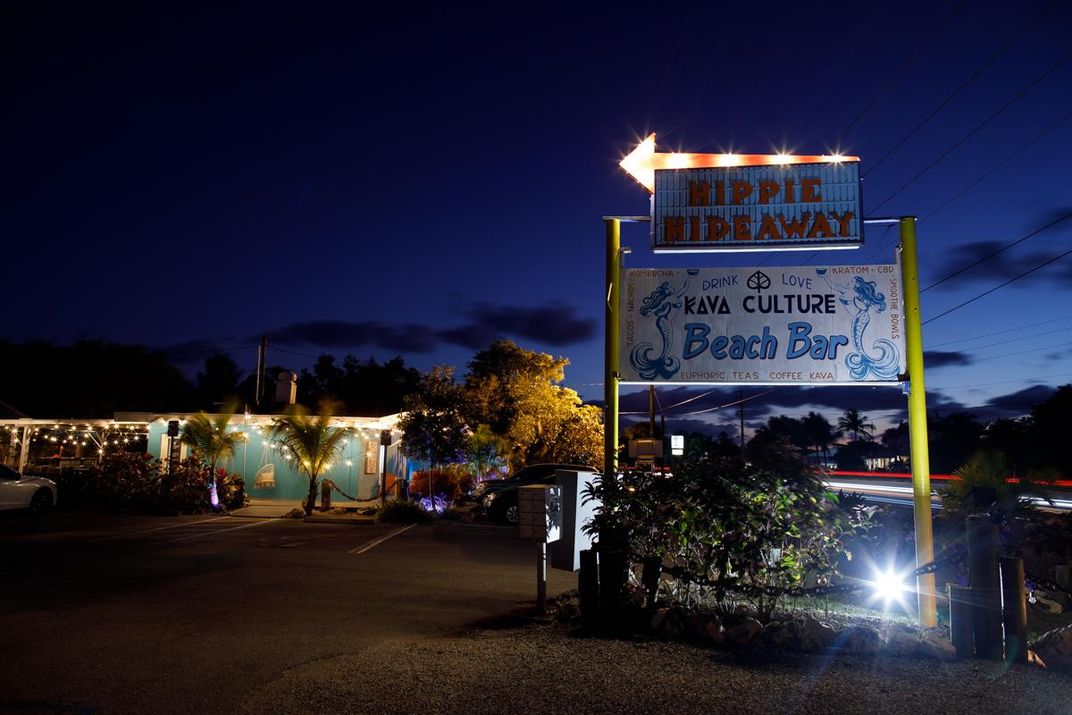 Made from a root native to the South Pacific, kava isn't just a drink—it's an experience. At Kava Culture, Tietz took part in a traditional kava tasting. "The server presented sample bowls of the kava and then passed them out to everybody," he says, "and we all said 'bula,' a Fijian word that's used as a greeting. When we said 'bula,' it was like saying 'cheers.'" The cool, laid-back vibe of Kava Culture wouldn't be out of place in Brooklyn—the first thing Tietz noticed when he walked in was the kombucha taps behind the bar. The atmosphere was convivial. "Everyone loved shouting 'bula!'" he says, and Kava Culture is a great option for anyone who wants to grab an after-dinner treat sans alcohol. In addition to the plain kava, Tietz sampled a chocolate key lime pie kava cocktail made with coconut milk.
Wisteria Tea Room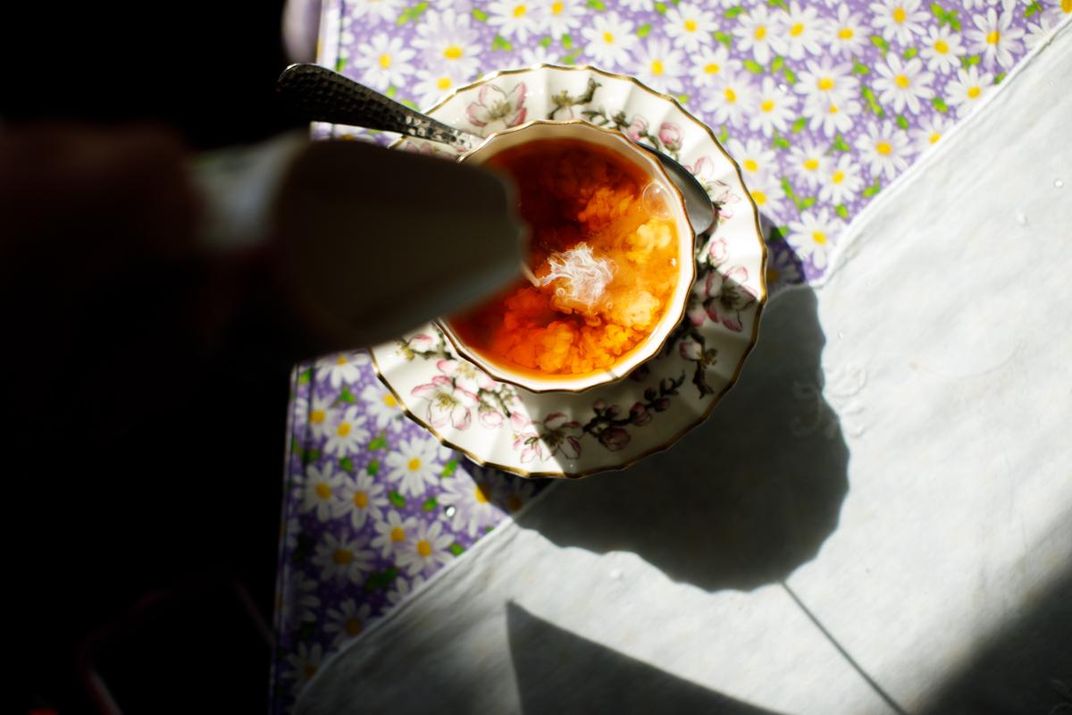 "I didn't know what to expect," says Tietz about stepping into the cozy Wisteria Tea Room in Fort Myers, known for serving English tea, Southern style. The food, says Tietz, was out-of-this-world good: "The quiche was phenomenal. The pimento cheese sandwiches were phenomenal! The cucumber Boursin little toast bites were amazing. Then macaroni and cheese with bacon on top? You can't really go wrong with that." The staff, he says, suggested he try the Lady London tea, made from black tea, lemon balm leaves, strawberry pieces, calendula, and sunflower petals. His verdict? "Absolutely fantastic! I was really impressed with the knowledge of the staff when it came to the different kinds of tea."
High tea is a special treat, and Tietz says the Wisteria delivers: "It's indulgent—you feel like you're spoiling yourself a little bit when you're there." And he wasn't the only one who felt that way. "Everybody in there was having a great time," he says. "I could just tell everybody there was just thrilled to be there. That was really neat."