Louisiana is the ultimate playground for the outdoorsman. All manner of waterways crisscross the state amid verdant hills and rich marshlands, making the state a habitat for many rare and endangered species, as well as thousands of migratory birds and sport fish. Miles of hiking, biking and water trails offer visitors inlets into these vast wild lands through a network of 22 State Parks. From seemingly endless expanses of coastal wetlands to narrow trails through dense palmettos, these parks offer visitors diverse landscapes and activities. Spot song birds among moss-draped cypress trees or cast a line into a stocked lake and see why Louisiana earned the nickname the "Sportsman's Paradise."
Poverty Point Reservoir State Park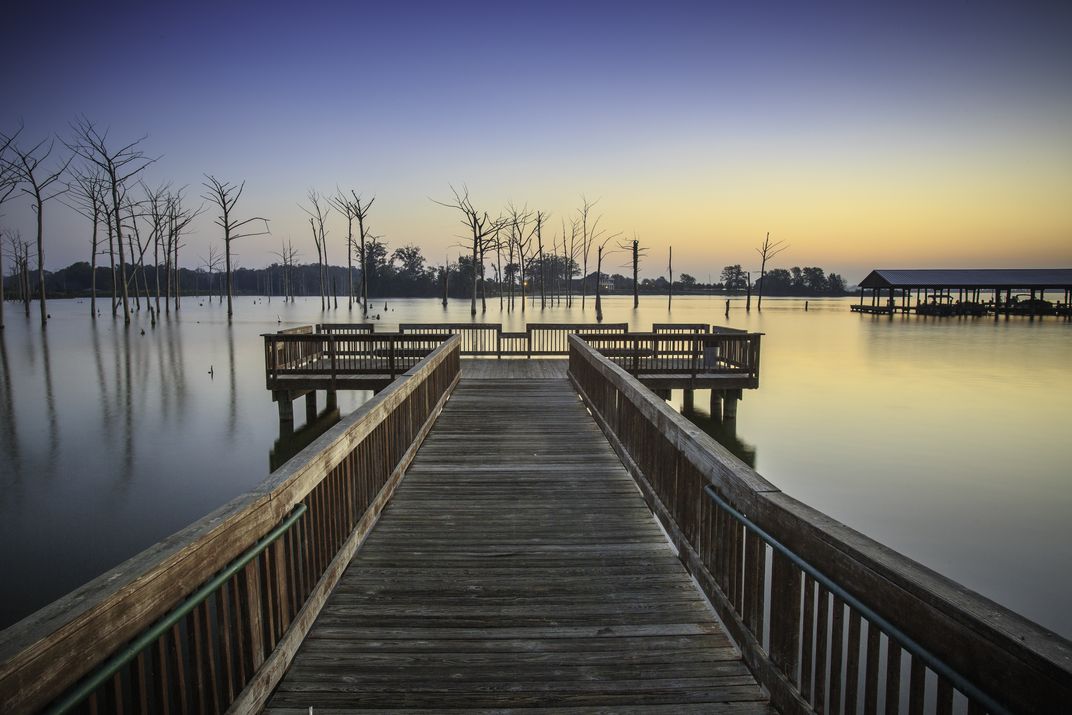 Fish and birds and bears - oh my! This northern Louisiana State Park has it all. On any given weekend, boaters can be found casting their lines on Poverty Point Reservoir in hopes of hooking largemouth bass, sac-à-lait (crappie), catfish and bluegill. Stocked with fish, the 2,700-acre, man-made lake is an angler's haven. Birders also flock to Poverty Point thanks to its location along the Mississippi Flyway, a major bird migration route. A half-mile-long trail bordering Bayou Macon offers one of the best vantage points for watching local and exotic birds. Wandering the trails, you may be lucky enough to catch a glimpse of the shy Louisiana black bear, which was recently removed from federal endangered species list. 
Nearby, the Poverty Point UNESCO World Heritage Site draws even more visitors. Built by American Indians more than 3,000 years ago, the 72-foot-tall mound is one of only three archaeological sites in the United States to earn a World Heritage distinction. Eight deluxe cabins and four lodges on the lake, as well as more than 50 RV campsites at the park's south end, allow visitors to appreciate the park's history and wildlife at all hours.
Chicot State Park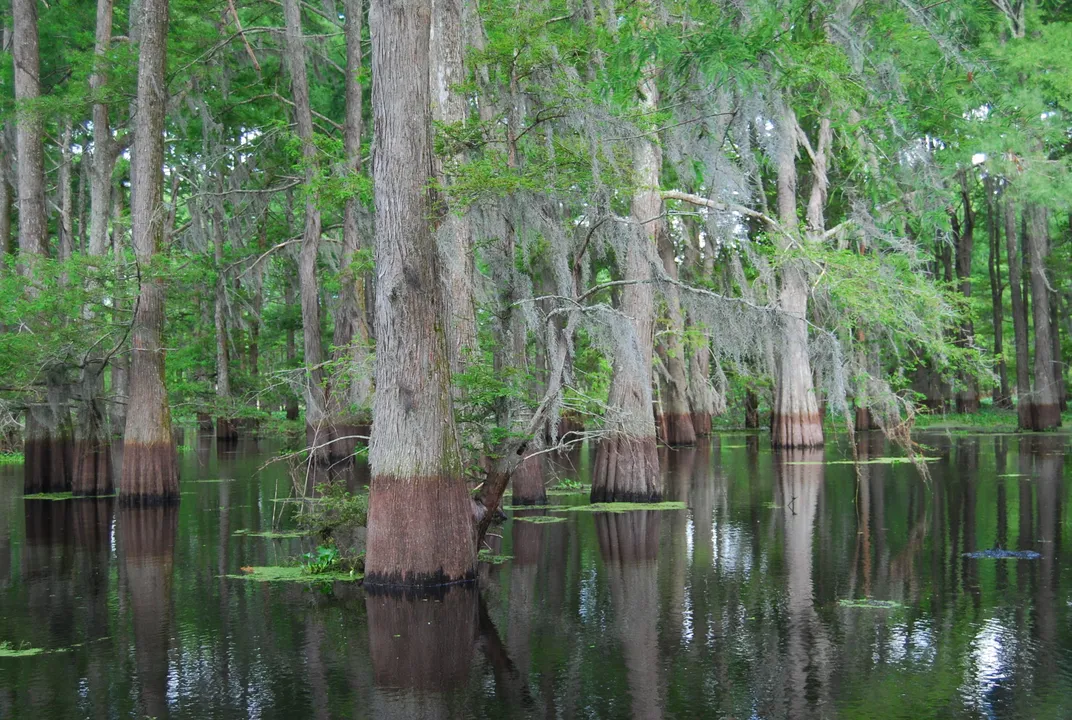 Situated between the Atchafalaya Basin swamps and the hills of central Louisiana, Chicot State Park lays claim to some of the Bayou State's most breathtaking vistas. At 6,400 acres, it is Louisiana's largest State Park and home to the magnificent Louisiana State Arboretum.
Take a calming stroll through the arboretum's groves of sycamores, maples, beeches, magnolias and hickories. Ferns cover the forest in a carpet of green, and cranefly orchids sway in the warm breeze. Six miles of trails and boardwalks complete with plant-identifying signs wind through this living museum of trees, stretching up hills and out over Chicot Lake. Every so often, a deer or fox will emerge from the cover. Bird sightings are almost guaranteed, as the preserve is another stop along the Mississippi Flyway.
With its varied terrain, Chicot State Park is a biker's and paddler's paradise. For a true Louisiana outdoor experience, take a canoe for a turn around the thick cypress trunks that dot Lake Chicot, then stop at one of the campsites along its perimeter. 
North Toledo Bend State Park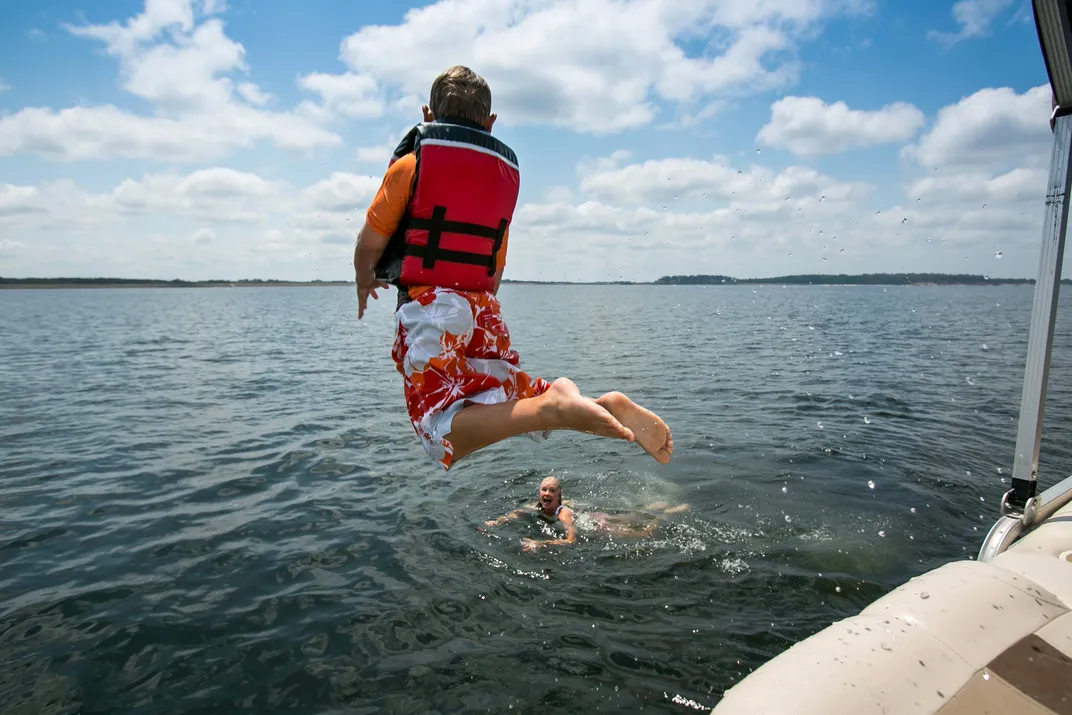 Catching a "lunker" (a bass weighing over 10 pounds) in North Toledo Bend State Park is a right of passage. Spanning a third of Louisiana's western boundary, the Toledo Bend Reservoir is the South's largest man-made lake and one of the nation's top fishing destinations. In 2015 and again in 2016, Bassmaster magazine named Toldeo Bend the No. 1 bass fishery in the country.
Though known for its fishing, Toledo Bend offers a wealth of other activities. Hiking and biking trails wind through the park, and canoes allow visitors to enjoy the lake's calmer waters. A swimming pool and playground keep younger family members happy. Spend a night in one of the park's deluxe cabins, group camps or RV spots—if only to watch the sun set over the lake.  
Fontainebleau State Park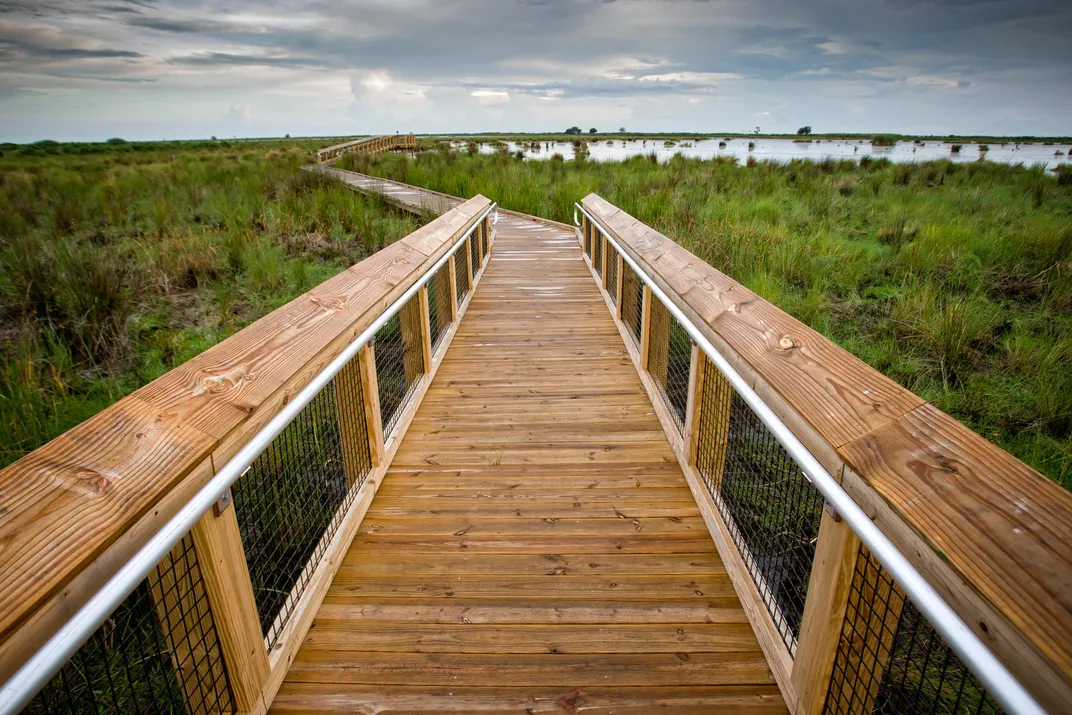 Less than an hour from the color and revelry of downtown New Orleans lies the pristine Fontainebleau State Park. With powdered sugar still clinging to your face from the beignets you scarfed down at Café Du Monde, kayak past cypress trees on glassy Lake Pontchartrain or sink your feet into the soft sand of its man-made beach. In the afternoon, walk, bike or ride horseback along a converted rail line at the north end of the park, part of the scenic 31-mile Tammany Trace path. Along the way, you'll pass all manner of birds as well as the brick remains of an 1829 sugar mill built under the direction of Creole planter and senator Bernard de Marigny. Not ready for another night out on Bourbon Street? The park's waterfront cabins and piers present a relaxing alternative.
Lake Claiborne State Park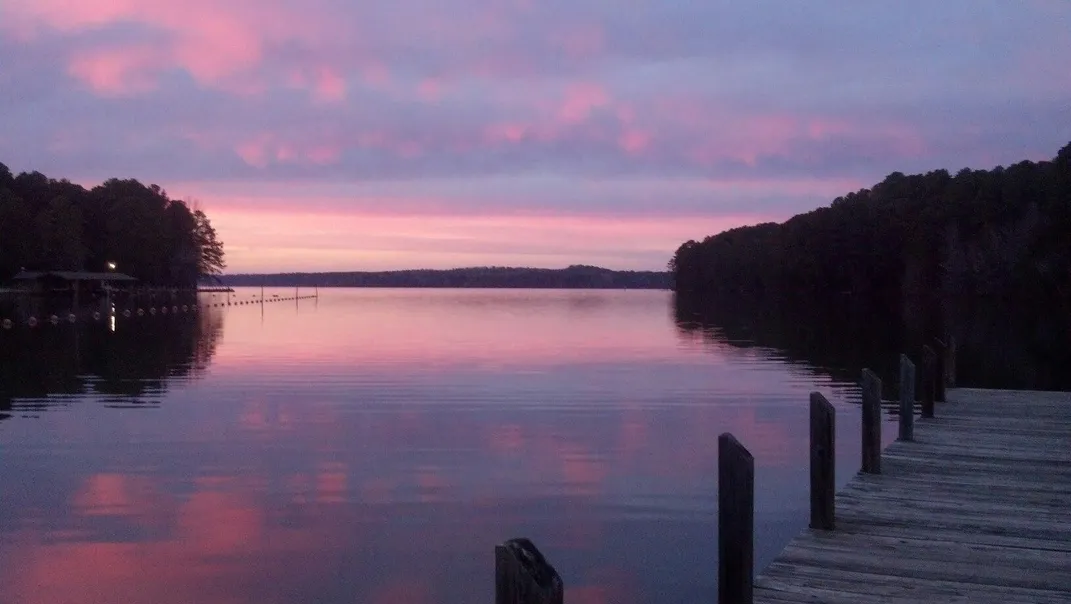 In the early morning, quietly slip out the door of a two-bedroom cabin nestled among the pines and cast a line out over the famously productive waters of Lake Claiborne, home to some of the finest freshwater fishing in Louisiana. The 6,400-acre waterway, located halfway between Shreveport and Monroe, is generously stocked with largemouth and striped bass, bluegill, channel catfish, sac-à-lait, pickerel and bream. Fishermen can cast from the pier or rent flat-bottom boats or canoes and set out for solitude.
Families and friends can enjoy the sandy beach located near the lake's inlet, or try their hands at one of the park's two disc golf courses, ranked the top two in the state. Both courses offer different sets of tee pads geared toward different skill levels to accommodate skilled players as well as first-timers. 
Palmetto Island State Park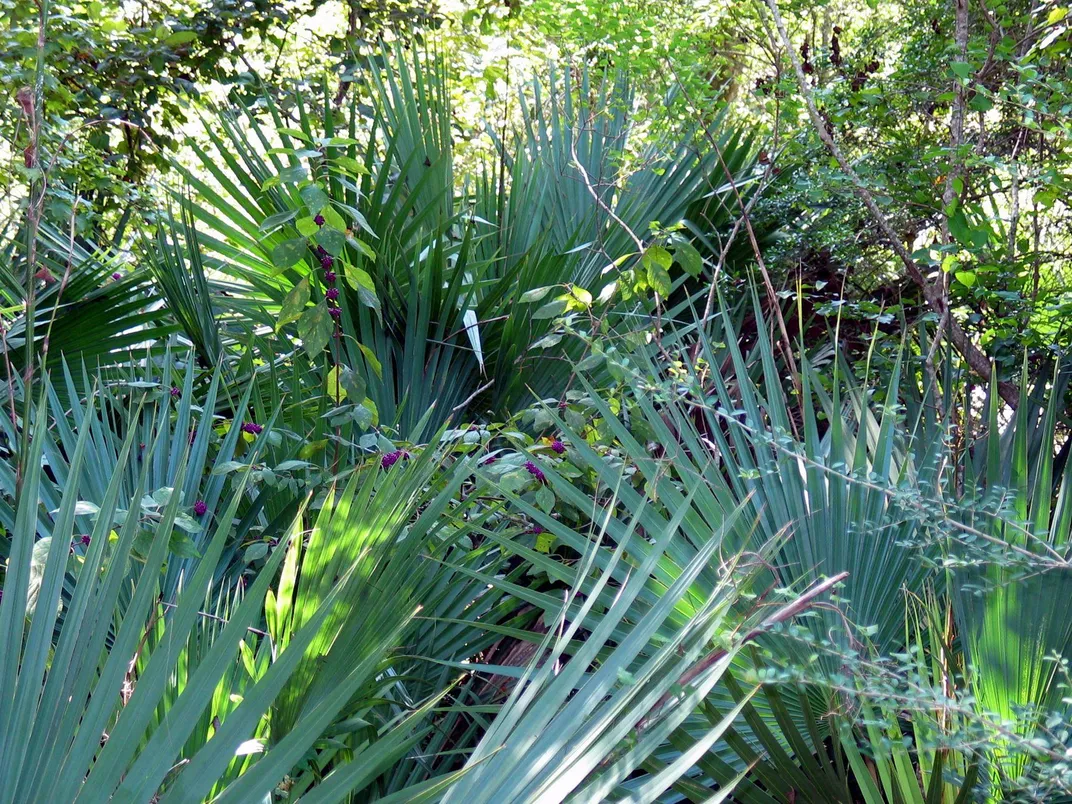 Kayak through narrow channels and hidden lagoons under the shade of shaggy, dwarf palmettos and towering, untamed cypress trees. This is southern Louisiana at its most wonderfully wild. Palmetto Island, located about six miles south of Abbeville, is one of the Louisiana State Park system's newest additions, opening to the public for the first time in 2010. Boats can be rented by the hour or day to explore the Vermilion River, the tidal river that runs through the 1,299 acre preserve.
Near the Visitors' Center, kids can splash about in the water playground, and hikers can get a close-up look at the island's jungle-like ecology along the 0.7-mile-long Cypress Trail. Keep an eye out for the reddish-purple Abbeville Swamp Iris.