What Makes the Underground Railroad Such a Rich Opportunity for Storytelling
On television and in the new Smithsonian museum, the path to freedom comes alive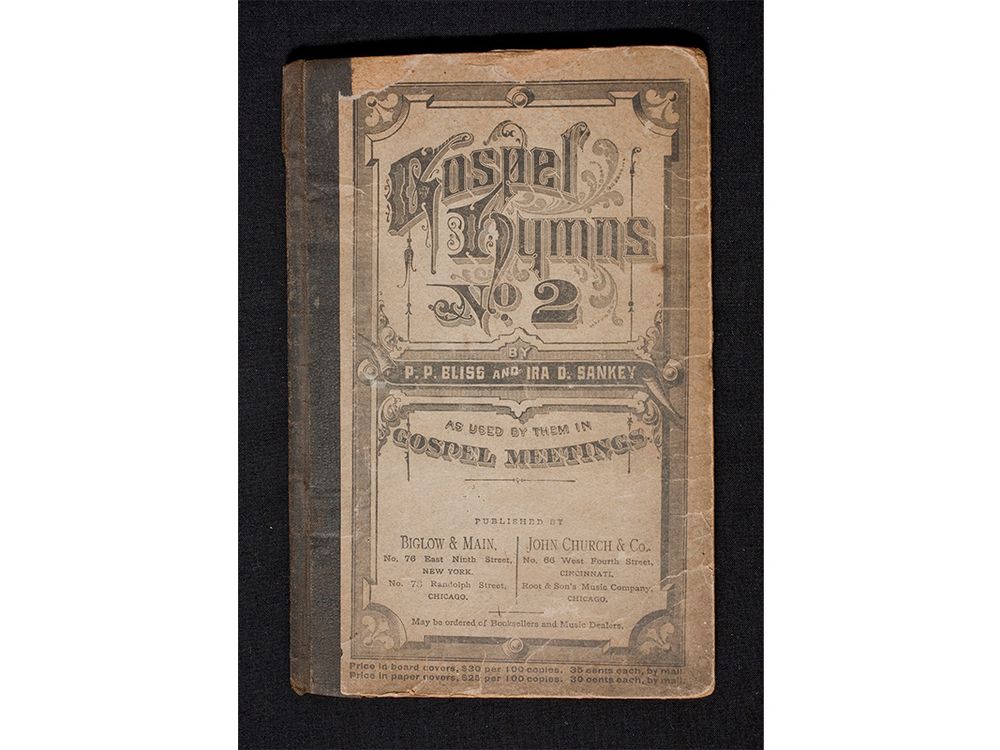 Creators of the new dramatic television series on the Underground Railroad were motivated in part because they thought people needed to know more about it. 
"I remember that all I saw about the Underground Railroad was this little square in your social studies book that oversimplified it," says Joe Pokaski, a co-creator of "Underground," which starts March 9 on WGN America. "The more we learned about it, the more exciting and dangerous and brave and heroic thing it was."
"This is a period of time in our history which has somehow become obscured by shadow," says Akiva Goldsman, an executive producer of "Underground." "We don't know it. I'm a little older than Joe, and it was taught a little bit better, but still, it's the vanishing of our past, and, therefore, that whole wonderful notion that we are doomed to repeat it comes ever more likely."
Hence the series, also co-executive produced by musician John Legend. Three years in the making, it stars Jurnee Smollett-Bell, Aldis Hodge, Christopher Meloni and Alono Miller, among others, and was shot in real plantation slave shacks at Louisiana State University's Burden Museum in Baton Rouge. 
"We've read a lot of first person slave narratives [and] done as much research as possible," Pokaski says. "We tried to stay as true as possible to everything we found. And truth was stranger than fiction, a lot of times."
For those seeking further research into the Underground Railroad, the Smithsonian is getting ready with an exhibit titled "Slavery and Freedom" in the National Museum of African American History and Culture, set to open this fall on the National Mall.
"We talk about the Underground Railroad in a section called 'Making a Way Out of No Way,' where we looked at everyday acts of resistance, " says museum curator Nancy Bercaw. "We look at how African-Americans, both free and enslaved, were faced with all sorts of restrictions on their lives and activities and how, despite the laws, they made a way around the situation that they were in."
Part of that, Bercaw says, involves the so-called Railroad, "this network that was created first by African-Americans and then later by a lot of white abolitionist allies that helped bring people to freedom."
Among the artifacts in the new museum are two from the best known "conductor" of the Underground Railroad, Harriet Tubman: her hymnal and a shawl given to her by Queen Victoria.
Tubman had been invited to the queen's Jubilee in 1887 but did not go, Bercaw says. "But she was given a medal of honor by Queen Victoria and then was also sent this very elaborate and beautiful shawl. We're not sure how often she used it, because it's actually in pretty good shape," she says. "It's white, and Harriet Tubman later in life always wore white. It's a color of power based on West African traditions. We don't know if she was actually signaling that, because a lot of older woman traditionally wear black in many European countries. But Harriet Tubman always garbed herself in white. [The shawl] kind of fit into her personal aesthetic."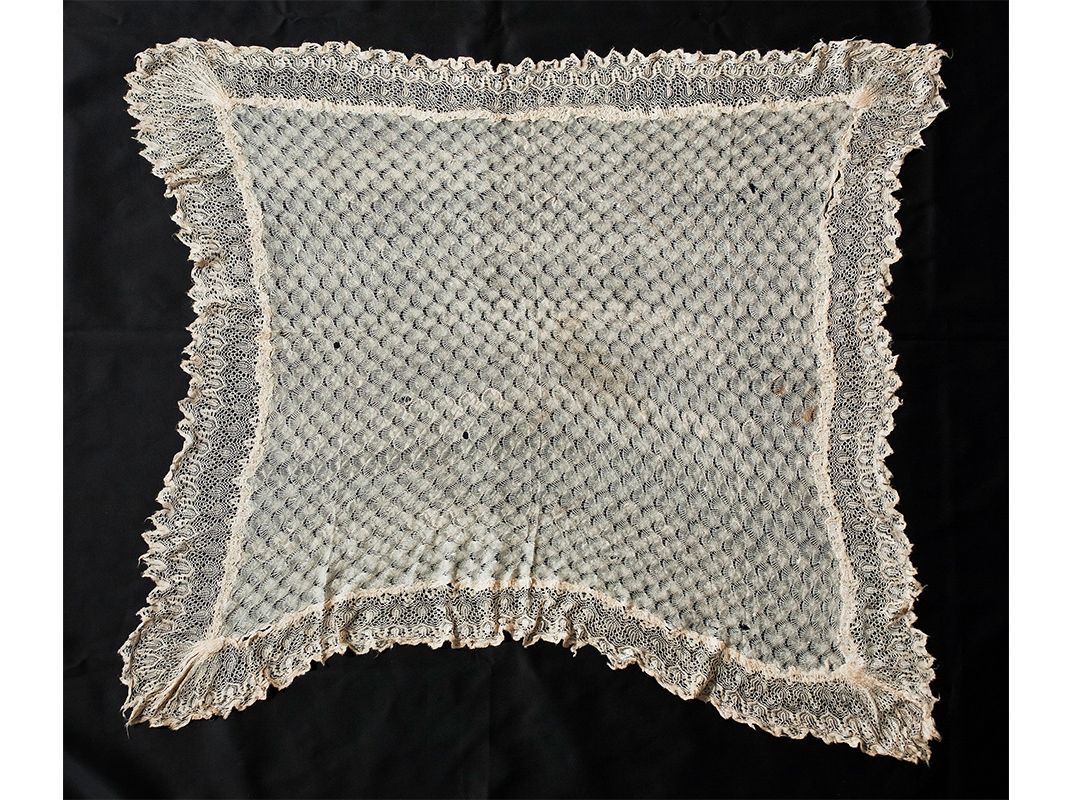 About the hymnal, Bercaw says, "It was a book she that she always used in church. It was really meaningful to her."
Both objects are courtesy of Charles Blockson, a pioneering African-American collector who worked in the Temple University library and wanted to ensure "that the students had enough material that they could actually read and learn about African-American history."
That was the same with a lot of the artifacts in that section, Bercaw says. "We have the most luck actually collecting through families that have held onto this material for years."
A recent acquisition is a letter from a man who had participated in the Underground Railroad, she says. "We also have freedom papers that came from a woman in Virginia. It belonged to one of her ancestors. And he made a tin wallet, this tiny, pristine tin wallet that he used to slip his freedom papers in. It shows how precious those papers were. Because if you were caught without your papers, you could be sold into slavery."
A wave of collectors, like Blockson, acquired artifacts from 1900 through World War II. Another wave of African-American history collectors rose in the Civil Rights era, Bercaw says. "Those people have been really instrumental to us. They started traveling through the South and the North, identifying and collecting certain objects, and we've received whole collections, one of which came through Oprah Winfrey."
Most such collectors, she says, "realized that museums haven't been that interested in preserving this history. So the most fascinating objects that we've gotten have come from families who have just saved and preserved these artifacts over time." 
Unlike the producers of "Underground" series, Bercaw says the Underground Railroad is one of the better-known aspects of the era to Americans. 
"I think it's really compelling to people because it speaks to resistance, and it speaks to people throwing off the yoke of oppression," she says. "The other reason Americans find it compelling is that from the 1840s on, it was very much an interracial movement. You see both blacks and whites fighting for the liberation of enslaved people. So it brings our national history together in some ways."
The existence of an "Underground" TV series will, like the upcoming remake of "Roots," naturally rekindle interest in the era, she says, as if there won't be enough interest in the new museum already. 
In the series, "some of the stories are fictionalized, obviously, and it's not necessarily the way historians would tell the story," Bercaw says. "But I think it's very good in terms of opening up dialogue and getting people to explore what the history actually was."
Certainly it was a history lesson for the actors of "Underground," especially filming in actual slave cabins. "It's heavy," says Alono Miller, who plays a slave driver. "The scratch marks, the bloodstains, the chains, you see it all. It's there, and it's real, and you can't deny that. And there is something emotional for all of us, I think, that we had to take in and take a moment and say not only is it an honor to play this role, but it is something that we have to take the courage ourselves to say, 'We're going to do this, and we're going to do it the right way.'"
"Have you ever seen a cotton plant up close?," says Meloni, best known from his years on "Law & Order; Special Victims Unit." "It's the most unfriendly, unforgiving thing I've ever seen. I mean, it's worse than a cactus.It is prickly, brown, and scratchy, and you have to pick it up, and it's the got the little seeds in there. And then you see the bags that they had the stuff in."
Speaking to reporters at a press event on "Underground" earlier this year, Meloni says, "All I could think of, because it was so hot and so humid, was" 12 hours a day in this heat?"
"It really was just so mind blowing," says Jurnee Smollett-Bell, once of "Friday Night Lights," who plays a shy house slave named Rosalee. She was impressed by the ingenious ways the escapees could plot and communicate with one another despite their plight. "They could use the stars, the way the moss hung on the tree, the footprints in the mud, or markings on trees. They could use songs" to communicate, she says. "These are men and women who were denied privileges to read and write, and yet they were brilliant. And it was, through research, just mind blowing that these are the people we come from."
Says Legend, who also oversaw the production of the surprisingly contemporary music in "Underground," "I think what makes this powerful television is that the extent of the adversity that these people faced, and had the courage to find a way to overcome, is so, so dramatic and stark and moving, that it makes for riveting television."
"Underground" runs Wednesdays at 9 p.m. ET on WGN America. The National Museum of African-American History and Culture opens Sept. 24.